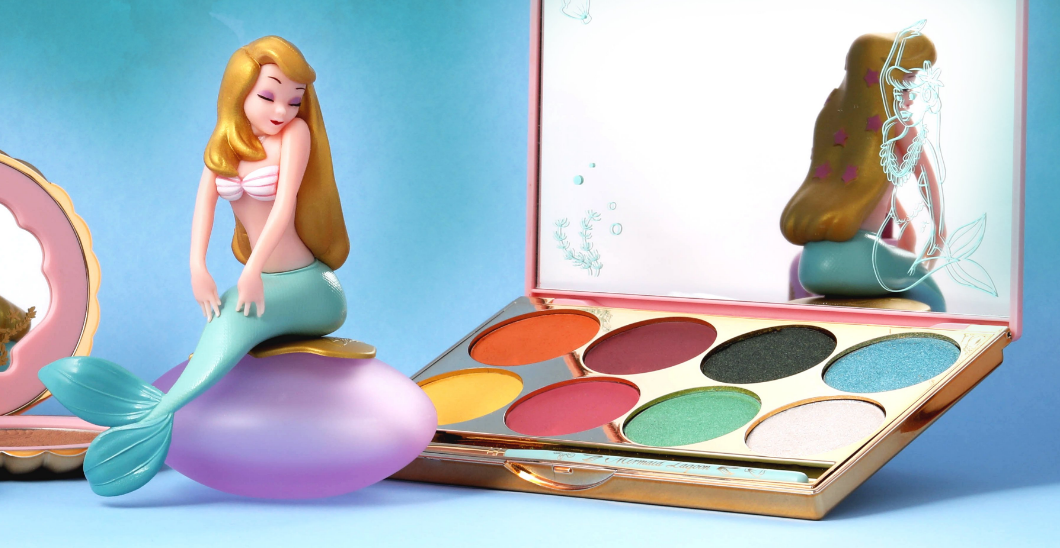 Besame Cosmetics: Mermaid Lagoon Collection
By Johana L

Mar. 28 2019, Published 9:31 p.m. ET
If you haven't heard of Besame Cosmetics, well, you're fortunate to have us. Bésame, which translates to "Kiss Me" in Spanish, is based in Southern California and was founded by artist, cosmetic historian, and designer Gabriela Hernandez.
Hernandez had always been fascinated with her grandmother's beauty routine. With her creative expertise, and knowledge of vintage makeup, she created Besame Cosmetics in 2004 to bridge the gap between modern long lasting formulas, and timeless vintage-inspired techniques.
One of her latest collections is a collaboration with Disney called the Mermaid Lagoon.
The collection celebrates the 65th anniversary of Peter Pan, and was inspired by the mermaids of the Neverland Lagoon.
pearl shimmer compact $38
golden sand bronzer $35
"Treasures of The Lagoon" shadow palette $48 (8 colors: an orange, purple, dark green, aqua blue, yellow, dusty rose, teal green, and a holographic white that shifts blue and pink)
"Waterlily Blossom" red lipstick $24
"Starfish" pink lipstick $24
"Mermaid Kiss" lipstick $24
The collection also in includes Besame Cosmetics' first ever fragrance, the Waterfall Mist Fragrance, which comes in a stunning bottle of a hand painted mermaid on a purple frosted glass bottle. This limited edition bottle retails for $48 and it's a must have.
The full collection is on sale from $241 to $210 so save up those pennies if you're super into makeup, because this is too pretty to pass up.