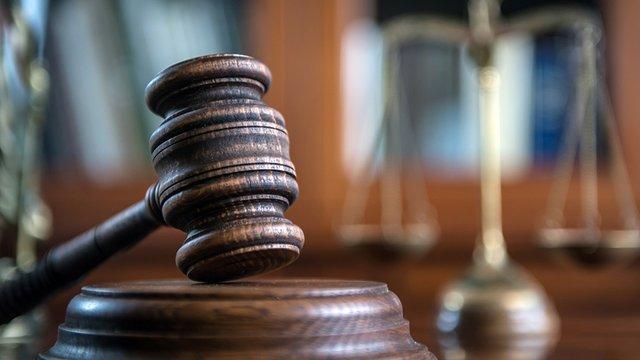 African-American Women Rarely Report Abuse, Why?
By Jamie Rollo

Apr. 8 2019, Updated 2:53 p.m. ET
After two African-American women came forward and publicly accused Virginia's Lt. Gov. Justin E. Fairfax of sexual assault, people began questioning the victims' sense of allegiance to their own race. Fairfax, who denies the allegations, believes it is a ploy to prevent him from taking office. This, along with the trial of R. Kelly and his current ongoings, highlights the bitter complexities of African-American women reporting sexual assault when it is against someone of like-race.
"I feel like I've been torn apart the most by my own community, quite frankly," Meredith Watson, one of the two African-American women who accused Fairfax, told The New York Times, "As black women, we shouldn't have to keep going through this and bearing it in silence and just feeling like these things can happen to us."
Watson told The Times that it is controversial to "betray" one's race, especially when that race has a deep history of false assault accusations and indictments. Their communities and those accused believe African-American women should not be tearing down their male counterparts.
"There have been just too many false charges filed against black men," former Richmond city councilman Marty Jewell told The Times, "We do know that women, through their scorn, have made false charges against men to get even."
Fairfax believes that Watson is part of an effort to prevent him from succeeding Gov. Ralph Northam, who resigned after admitting to wearing blackface.
Watson came forward in solidarity with Vanessa Tyson, another woman who accused Fairfax of sexual assault. Online, people began comparing Watson's allegations against Fairfax to that of Emmett Till, the famously tragic case where Till was beaten and lynched after being falsely accused of flirting with a white woman.
Article continues below advertisement
Four in 10 African-American women experience physical violence or sexual assault, however, they are less likely to report. This due to African-American women having prior negative experiences with law enforcement. Additionally, when those cases are brought to court they are less likely to bring charges when the victim is of color and studies suggest jurors are less likely to convict.
These factors put African-American women between a rock and a very dangerous place. Something horribly traumatic could happen, and where do they go? Their community whose shunning them? The government whom they can't trust?
This is a similar mantra that followed R. Kelly's court case, leading to him being acquitted of all child pornography charges. Lisa VanAllen, the prosecution's main witness, said she felt more criticism than support.
A women's and gender studies professor at Boston University, Saida Grundy stated:
Article continues below advertisement
"We have to ask ourselves, if the cost of not bringing a good brother down is always silencing the black woman, then what the hell kind of racial progress is that? You don't make progress on half the race."
-
"We have to ask ourselves, if the cost of not bringing a good brother down is always silencing the black woman, then what the hell kind of racial progress is that? You don't make progress on half the race."