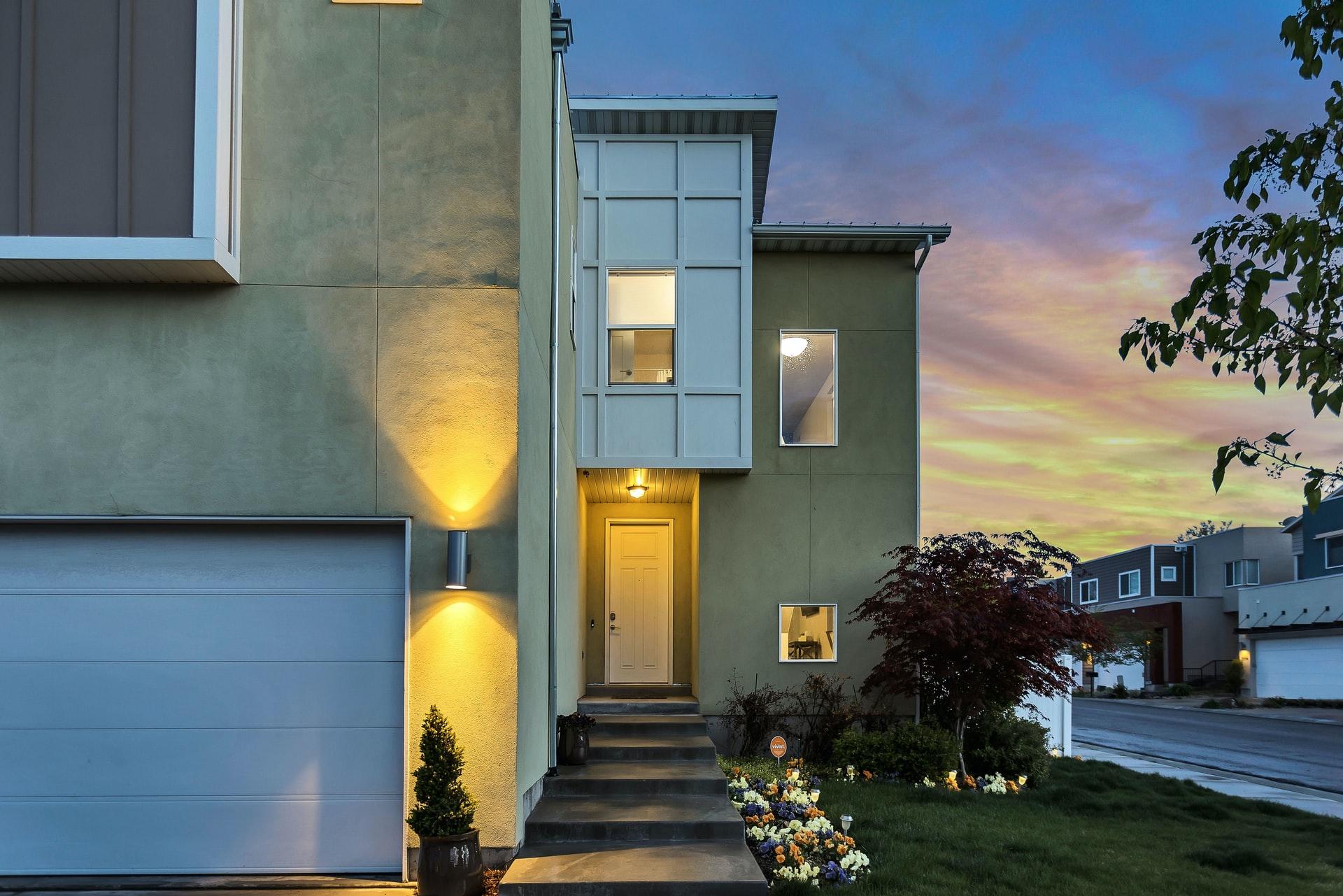 6 Exterior Home Improvement Project Ideas
By Ebony Allison

Jan. 31 2021, Updated 5:05 p.m. ET
You probably have the interior of your home all decked out and set up to your liking. So, what about the exterior of your home? Has it received the same love and attention that it deserves? If the answer is no, it may be time to focus on it and make it a space you enjoy being in! If we have learned anything this year it is that you want to be happy with where you are at, just in case you have to spend extended amounts of time there. What are some upgrades you can make, though? We have a few ideas!
1. Add a vegetable garden
With just a small amount of space, you can create a garden to add some extra veggies to your diet! You can build a raised garden bed, or you can get a real space-saving option. A tower garden will allow you to grow and produce veggies with limited space, or even indoors if necessary. Imagine having lettuce, herbs, and other veggies right outside your door?! Sounds ideal to us.
2. Create a relaxation space
Have you heard of a "she-shed"? If not, you have now, but let us explain. You probably have a normal shed to store bikes and your holiday decor. But do you have a space that is just for you and your alone time? A place to read, craft, or just get away from the rest of the family? Probably not. Enter the She-shed, your new outdoor oasis! You can start with a prefab shed and make it your own from there! You will be happy you did.
Article continues below advertisement
3. Protect it from natural disasters
Depending on where you live, you may be more prone to natural weather disasters. If you live in a zone that experiences hurricanes, it might be time to upgrade a few items to make sure you are ready should a storm hit. Prepare your house when it comes to hurricane protection. Professionals can work with you to create a plan for your windows, doors, roofing, generators, and more. They also will work with your financial situation and are able to offer financing. They really have your back when it comes to protecting your home!

4. Keep it simple
If you don't want to change the exterior of your home completely, adding small, simple upgrades can really change things up! A garden or porch flag, a new stepping stone, or a new welcome mat are all simple, but effective upgrades. You can pick small items that will reflect your personality, that way the exterior of your place is a good reflection of the people inside!
Article continues below advertisement
5. Make sure things are secure
When making all these upgrades it is vital to make sure that you are protecting everything that you have changed and upgraded. A front door camera will alert you of any motion, unwelcome intruders, and will just make you feel safer while home or away. With its video doorbells, smart lighting, and neighborhood apps, you will be able to monitor your place at all times. Like we said, this is a crucial improvement project to add to the list.
6. Get rid of clutter
Admit it, you have that corner of your backyard that has a stack of things, right? Whether it be wood, old toys from the kids, broken bikes, or palettes. Whatever it may be, we know, we have them too. But the time has come to improve your exterior, and so you must part ways with the clutter pile. Taking things to the dump, gradually putting them in your garbage cans, or properly recycling them, will have you on your way to a clutter-free space in no time at all! This one will not be easy, but it is well worth it.
Making small improvements will really change the look of your home. What will you tackle first?