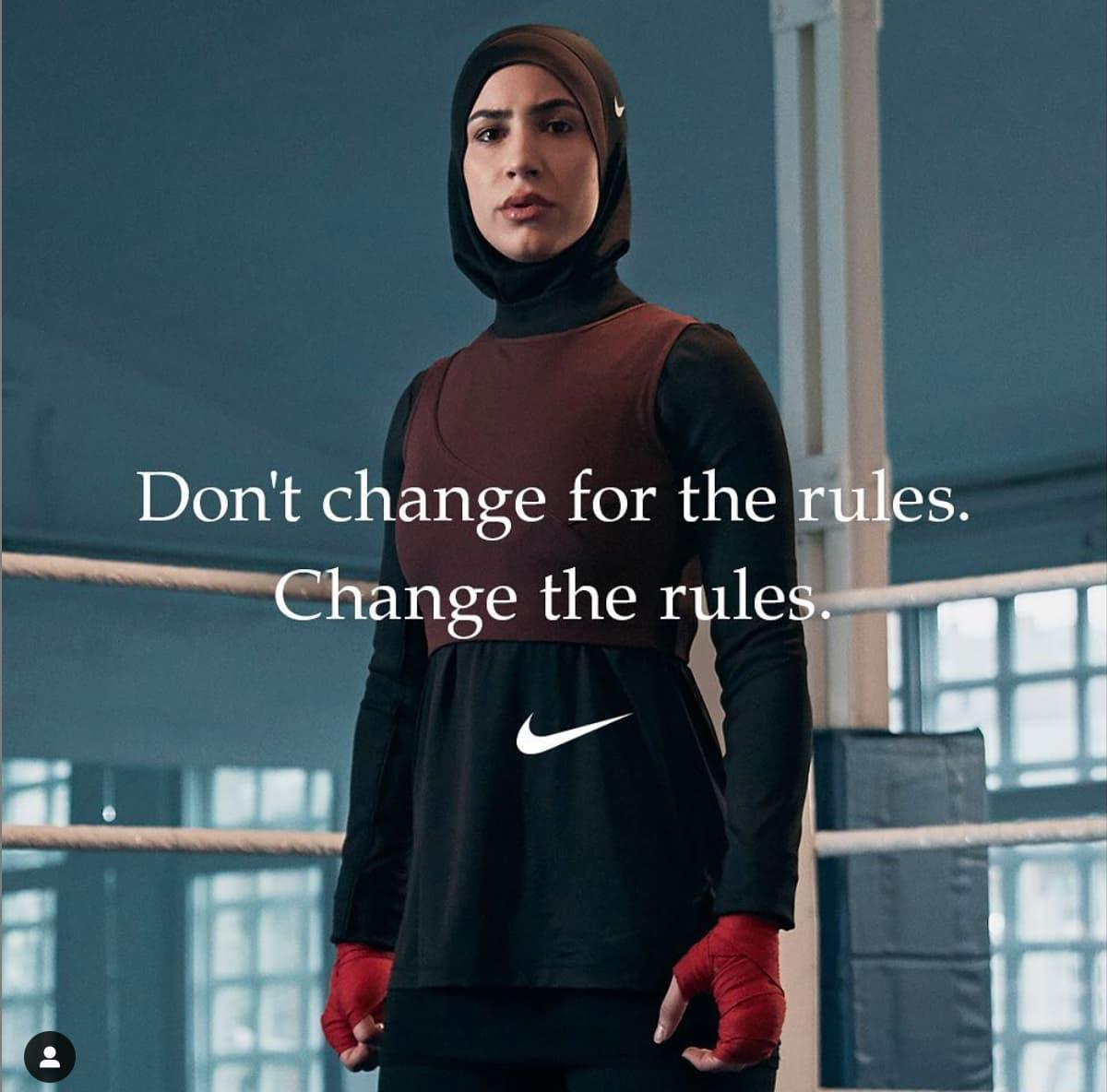 Zeina Nassar: Nike Pro Hijab Ambassador
By Jamie Rollo

May 1 2019, Published 6:46 p.m. ET
Zeina Nassar is an activist, boxer, and one of Nike's Pro Hijab ambassadors. Living in Germany, she has made strides in changing boxing regulations so that women can wear headscarves while fighting if they wish to do so.
"I fight the prejudices by boxing with my headscarf," she wrote on Instagram, "I always had to fight them because I had to hear that women with headscarves are not educated, are forced to wear the headscarf and have no freedom. I prove them wrong those are only clichés. We live in the 21st century and it cannot be that we still have problems with it in sports."
Article continues below advertisement
A similar issue was brought to surface in the states where boxer Amaiya Zafar, ran into similar issues. She loved and lived for boxing, starting at the age of 13, but she was barred from wearing her hijab when competing. In 2016, she made headlines when she got disqualified from a national championship fight because the officials deemed her headscarf, long-sleeve shirt and pants combination as "unsafe" for fighting. Typical boxing uniforms are shorts and a jersey.
"That moment I will never forget," Zafar told People, "I just cried, hysterically, because it was the first time that I felt that type of solidarity. I had been having people tell me for like a year that I wouldn't be able to ever fight, you know? Up until that point, I never had actually been disqualified."
Both Nassar and Zafar believe whole-heartedly that wearing a headscarf is a large part of their identity. As Muslim women, it doesn't hold them back, it allows them to be proud of their religion and culture. Zafar told People, "If I were to walk down the street now in my own neighborhood, people know who I am. But, if I were to walk down the street without my hijab, they would be like, 'Who's that?' It's who I am… It's a big part of my identity."