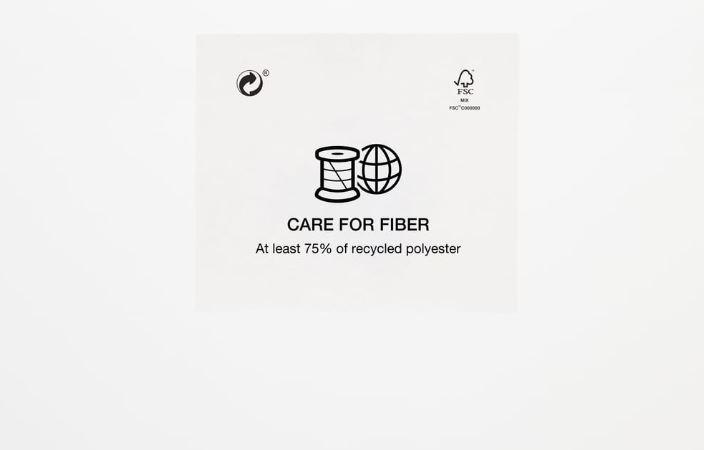 Zara's Join Life Campaign Strives for Sustainability
By Jamie Rollo

Aug. 8 2019, Published 2:48 p.m. ET
Fashion is the fifth most wasteful industry globally, and with ethical fashion brands being a trending issue, Zara is making changes to their brand. Coming out with the Recycled Capsule collection, Zara now sells clothing made from recycled polyester. They've also launched their Join Life campaign, with plans to make their brand more sustainable.
words by Kai Collado-Vazquez
Currently, they only have a crop top, raincoat, and swimsuit in the collection. However, they recently launched their Join Life campaign, which promises to make other sustainable changes within the brand. The Join Life campaign allows shoppers to bring clothing they no longer wear to a Zara location. They then distribute the clothing to organizations that will recycle, donate, sell, or transform used clothes so that they are given a longer lifespan, not just thrown out and put in landfills.
Sustainable fashion has become a trend recently due to how devastating climate change is becoming, and also because social media makes information about the current state of the environment more accessible. Fashion is the fifth most polluting industry in terms of greenhouse gasses because of clothing factories and how people quickly throw away cheap clothing, which ends up in landfills.
Brands like Zara mass produce garments that usually don't last very long. Also, mass production causes pollution from factories and uses Earth's limited natural resources, like water, to make cotton and other materials needed for fabric. The textile industry is very polluting since so much fabric that doesn't end up being used is discarded.
Article continues below advertisement
Last month, Zara announced their new sustainability goals to show how the company will take steps towards being more environmentally friendly. In 2001, Zara signed the United Nations Global Compact, which was a series of plans to use ethically and sustainably produced fabric, recycled packaging, and implementing an in store recycling donation program. By 2020, the brand wants to have zero hazardous chemical discharge from their manufacturing plants and to eliminate the use of materials from endangered forests.
By 2023, Zara hopes to adopt green only packaging, to get rid of single use plastic, and use only 100% sustainable cellulosic fibers for responsible viscose. Before 2025 ends, Zara's collections will be made with 100% sustainable/recycled cotton, linens, and polyester. Also in 2025, the company strives to have zero landfill waste from its facilities and use 80% renewable energy to power its buildings.
Article continues below advertisement
Join Life is Zara's collection program, which is the beginning of their journey to becoming more sustainable. Organizations they are working with to bring a new life to your clothes include Red Cross, Salvation Army, Fabric Republic, and many more. As for their Join Life pieces, the fabric is made from recycled polyester coming from recycled plastic bottles, which uses less energy, water, and natural resources to produce than new polyester.
There website details the program, writing, "We have collaborated with the company Lenzing on the development of REFIBRA™, a fiber created from recycled cotton and wood from sustainably managed forests. In addition, we've developed a circular system that allows us to deliver cotton textile remnants from our own production chain that the company then transforms into this new fiber."