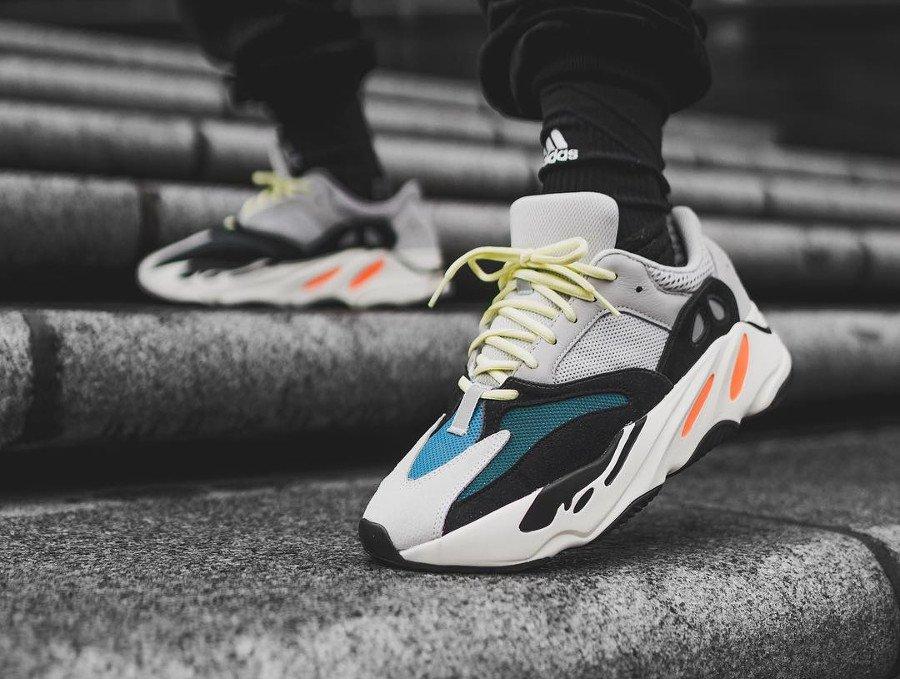 Yeezy Wave Runners Are Restocking August 17
By Jamie Rollo

Aug. 13 2019, Published 4:28 p.m. ET
Since 2017, Yeezy wave runners have gained popularity and have been the second best selling style of Yeezys. With resale prices of up to $800, people who bought it at the retail price were extremely lucky. Now, you have another chance to get these sneakers.
words by Kai Collado Vazquez 
Adidas Yeezy Boost 700's are restocking on August 17 and will be available in family sizes. They are $150 for infant sizes, $180 for kids, and $300 for adults. This long awaited restock had a pre-launch on August 12 and on August 17 they will be available at the Yeezy Supply and Adidas websites. The last time they restocked was September 2018 and they usually sell out fast. The pre-launch yesterday already sold out and the sneakers are now on stock x for over $400.
Yeezy 700's were a staple in the dad sneaker trend of last year and people still like the design of wave runners now. When you look at the sneakers, they seem like they would be uncomfortable and hard to walk in, but they actually have a boost midsole that makes them extremely comfy. Also, they are not as high as they seem to be when you look at the silhouette.
Customers say these sneakers provide comfort all day long. Even people who usually don't like dad sneaker trend enjoy the design of Yeezy wave runners. 3M material is used on the outside so the sneakers reflect light and can be easy to see at night. These running sneakers, while expensive, have amazing reviews and are said to be the second most comfortable Yeezy. Running sneakers are known to be ugly but Yeezy 700's are different, they can be worn on other occasions and adds a statement to your outfit.