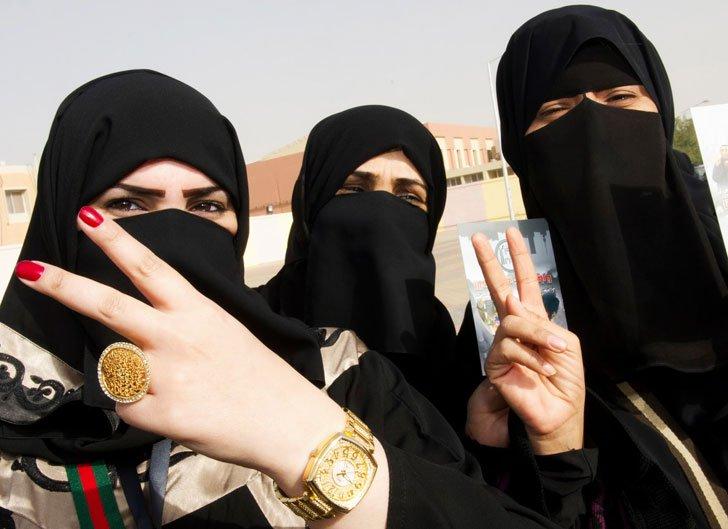 Women in Saudi Arabia can Drive… But that's About it
By Kaylin Young

Oct. 4 2017, Published 6:19 p.m. ET
Getting a driver's license is a rite of passage for most American teenagers; a new level of parental independence and an opportunity to post a cute picture on Instagram posing with a new ID. For women in Saudi Arabia, getting a driver's license and having the chance to drive is more than a social media photo op – it is a symbol of hard-fought freedom.
Women in Saudi Arabia are not called by their given first names…
Currently, women are referred to by their husband's or father's name. A woman's first name is not mentioned in public because it is deemed too private to say aloud.

Women in Saudi Arabia cannot seek important medical treatment
Planned Parenthood? Forget about it. In Saudi Arabia, women can't even request medical information or treatment without the approval of their male guardian. Whether it's reproductive medical attention or emergency operations, women must have a male's signature before being seen.
Women in Saudi Arabia cannot obtain full custody of their children after a divorce…
Divorce itself is a legal process that cannot be approved without consent from a woman's male guardian. However if a divorce is processed, the woman can only retain custody until their children reach a certain age – boys, seven, and girls, nine.

Women in Saudi Arabia cannot travel freely in or outside of their home (country)…
For many people, travel is a luxury afforded by money. For women in Saudia Arabia, travel is a luxury afforded by a male escort and legal rights… both of which are needed to apply for a national identification card or passport. Simply leaving the house often requires a male presence as well.
Women in Saudi Arabia cannot eat at restaurants that don't have a separate designated family section…
While most restaurants have private areas for families (aka women), for the establishments that don't, women cannot eat there alone. For restaurants that are divided, women must use a separate entrance than men.