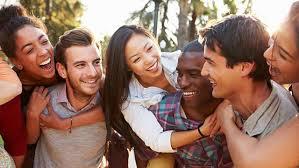 Why We Rely on Social Media Platforms to Maintain Friendships after College
By Victoria Mickens

Nov. 26 2018, Published 8:13 p.m. ET
My college career is, ever so rapidly, coming to an end. It's exciting and a little confusing. The part that I find even more overwhelming than navigating the job market, is the struggle of maintaining friendships.
After years of fair weather friends, and dare I say, snakes, I have finally been able to hone in on my peers who matter the most to me. I know whose company I crave the most, whose well being I am most concerned about, etc. The problem now is making time for those people and staying up to date on their lives in order to be there when they need me the most.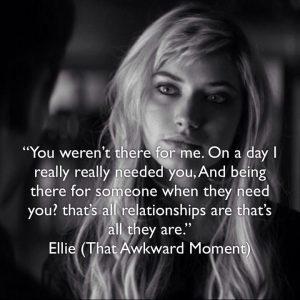 This weekend I returned from an overseas trip and went to the gym to sweat out the jet lag. To my surprise I ended up running into a good friend from college who I honestly only see a few times a year. Back in September over lunch, we emphasized that we can't let another year go by before we sit down to lunch again. Here we are, a few months later and I just decided to ask if he was free after his workout. He wasn't, but insisted that we catch up later in the week. Now we have a time set in stone to do so, after fumbling through both of our schedules and commitments.
Article continues below advertisement
My point with that anecdote is that he is only one friend. One friend that I would love to catch up with and spend one on one time with and finding time to do so takes a lot of effort. It then occurred to me, one of the many reasons we grow so attached to social media platforms (for me it's Instagram) is because it is so much easier and SEEMINGLY less time consuming to scroll like comment, and maybe the occasional DM, that is is to spend an hour on the phone, or plan to meet up for a meal with each of our friends. It's made even more difficult when you know certain friends of yours don't get along, so group hangouts are not really an option either.
I have a love-hate relationship with Instagram. I think it's wonderful to stay up to date on my friends lives and achievements or even their rants and political/ social views. I think it's also great that commenting on someones photo or responding to their story could potentially make their day. But I really love having a good meal or phone call with my friends. I want to hear their voices, their immediate response to jokes or sarcasm, their uncut take on what's really going on in their lives, not what they want me to think on Instagram.
For now, I'll probably continue relying on social media to maintain friendships that I feel like I couldn't do with out it. I'll continue to say "we need to catch up" or "let's hang out soon" while knowing I mean it but not being sure if I can follow through. I hope this changes though, because life doesn't get any less busy, our responsibilities only add up, and the people we love should be our priority through all of it.