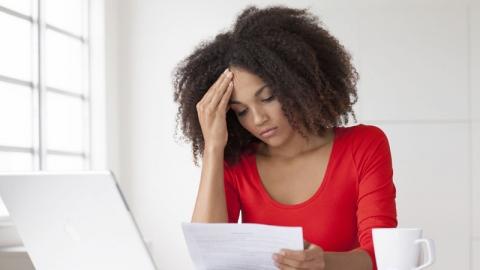 Why Millennial Women Are Struggling Financially.
By Claire Concannon

Mar. 21 2019, Published 4:43 p.m. ET
It's sometimes difficult to believe that in modern times there are still gaps between pay for men and women, along with other obstacles which make it hard for millennial women to survive financially in this day and age. It has been found in recent studies that women still earn 80% of what men do, while hispanic and black women earn just 54% and 60% respectively. While the gender pay gap is something that is still quite prominent, young women are also struggling to access and build on their wealth for a number of reasons.
Clipped Wings, which was created by Asset Funders Network which according to Fast Company directs grantmakers and funders in how to support economic equity, as well as the Closing the Women's Wealth Gap Initiative and the Insight Center for Community Economic Development. In this the authors discuss why millennial women are faced with financial difficulties and supports or investments that could be made to aid them. Jhumpa Bhattacharya, report author and VP of programs and strategy at ICCED says that women entered the workforce during an economic recession where there is still no room for improving salaries and costs continue to rise.
Unlike men, women also encounter other problems. In general there seems to be this historic view that women need to leave work when they have children and not return until their children are grown up. However millennial women are now marrying later and having children outside of marriage, society and laws do not accept this and therefore there is a lack of paid leave for women when they have children, "Quite frankly, our economic and social policies are still built around this idea of a two-parent household, where one person–usually the man–is a primary breadwinner. That isn't working for the millennial generation because they're not living to those standards anymore." Bhattacharya says.
Article continues below advertisement
Young women of colour, who make up 44% of millennial women, also have it more difficult as they are ten times more likely to be incarcerated than their previous generations. Another factor which has left millennial women with financial burdens are college tuition fees, although this is not only subject to women it seems that women have a more difficult time paying back their college debt. On average women leave college with a $20, 263 college debt at graduation. Women are offered lower pay than men 63% of the time.
Clipped Wings has come up with some solutions that may help stabilise women's financial struggles. These include better parental leave policies, equal pay for women, student debt forgiveness and criminal justice reform. Other less realistic ideas include universal basic income and increased investment in programs that will help women gain leadership roles in public office companies. They state, "Having more women at decision-making tables . . . can change the current dynamic where often women's unique needs are at best misunderstood or not on the radar, or at worst, purposefully ignored. Increasing the number of women in leadership positions in organizations, elected office, and policymaking roles can help inform, develop, and institute policies and create programs that meet the changing needs of millennial women."