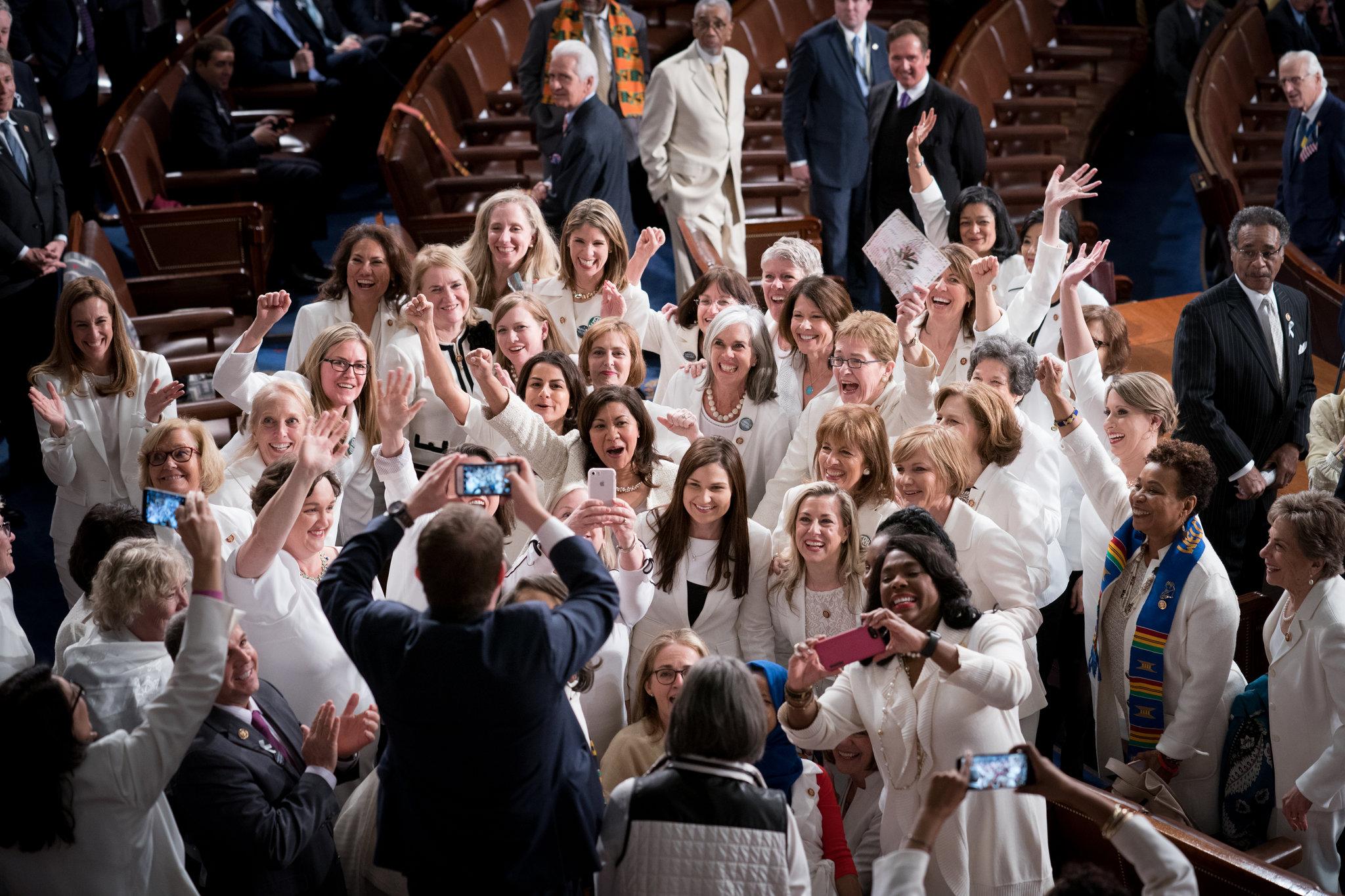 Why Democratic Representatives Sported White to SOTU
By Jamie Rollo

Feb. 6 2019, Published 10:15 p.m. ET
During President Trump's State of the Union Address on Tuesday, women representatives wore suffragette white as a visual protest of the sorts. They felt it was necessary to show their solidarity with one another as Trump's administration promised he was going to address women's healthcare, mainly abortion.
However, midway through the speech, the women in white actually stood up and cheered for Trump, which was not what most were expecting. And, the President congratulated the 131 female members of the House and Senate – a record high.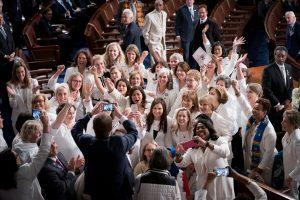 "No one has benefited more from out thriving economy than women, who have filled 58 percent of the newly created jobs last year," Trump spoke, which was followed by the joyous standing ovation from the democratic women representatives.
Trump, of course, was pleasantly surprised to see such a reaction. He continued, "All Americans can be proud that we have more women in the workforce than ever before… exactly one century after Congress passed the constitutional amendment giving women the right to vote, we also have more women serving in Congress than at any time before."
Article continues below advertisement
This line made House Speaker Nancy Pelosi stand up and applaud as well with her peers. Trump congratulated female representatives on their achievement. It was a moment of harmony and cohesiveness in the White House – a moment that no one ever thought they'd see again.
The suffragettes famously wore white to represent purity. The idea for the matching ensemble was that of Representative Lois Frankel, who tweeted last Wednesday, "I'm looking forward to wearing suffragette white to #SOTU next week with all @HouseDemWomen! We'll honor all those who came before us & send a message of solidarity that we're not going back on our hard-earned rights!".
Women representatives have always used matching outfits as a form of protest. Just last year they wore all black to support the #MeToo movement, and they wore white on other occasions to protest Republican policies.