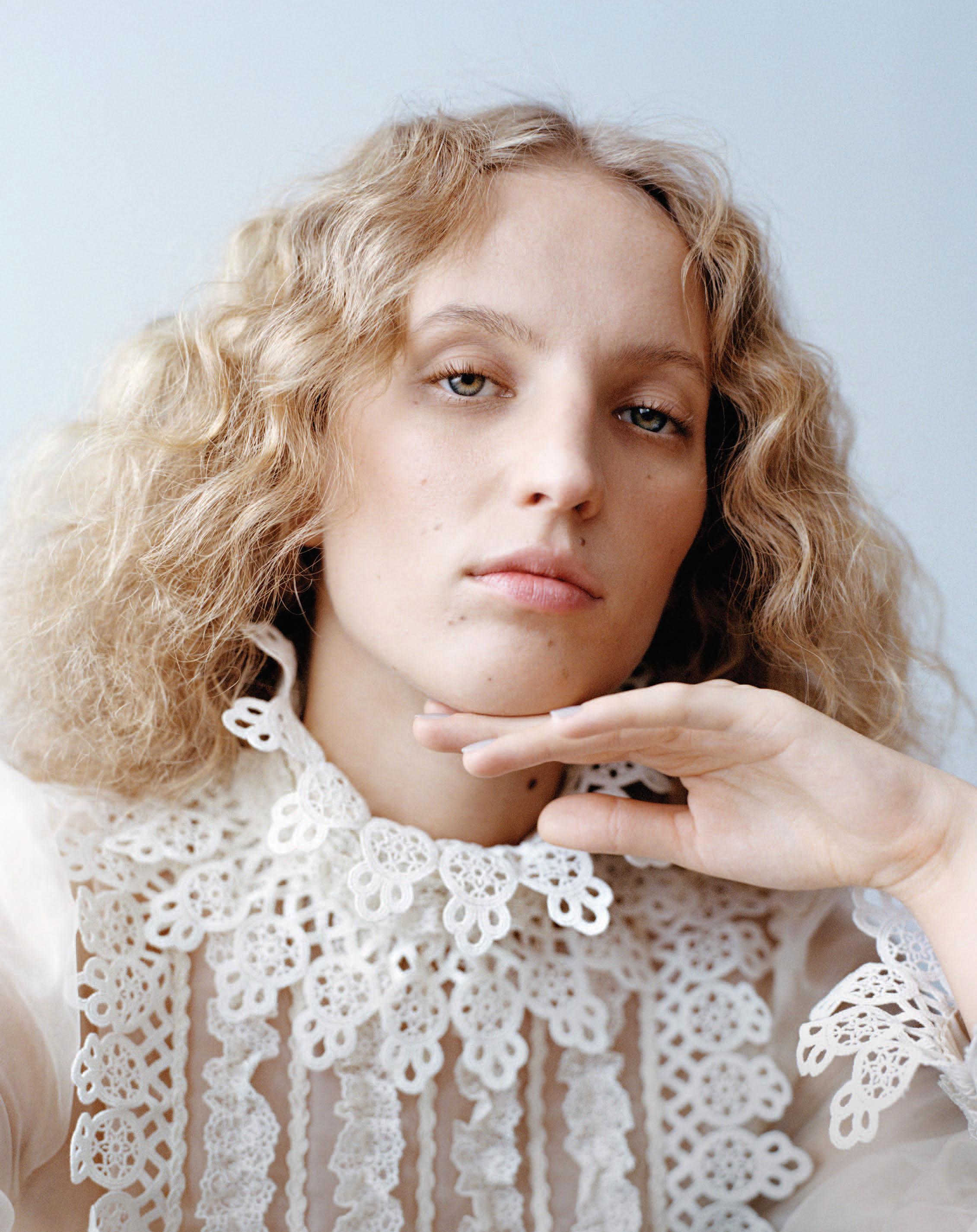 Everything You Need To Know About Petra Collins
By Emilie Marie Breslin

Sep. 21 2018, Updated 7:15 p.m. ET
Petra Collins, an artist and a photographer, has made news for reportedly dating Jennifer Aniston's ex-husband, Justin Theroux, and for the breakup with her celebrity BFF Selena Gomez. But there's much more going for Collins than her hypothetical relationship statuses.
Collins is a Toronto-native, who was born to a Hungarian refugee mother and a British-Canadian father. She says that, "Home isn't like a place; it's more the people that I'm with."
Collins identifies as bipolar and has publicly spoken about her struggles with the world. "My mother struggled immensely with mental illness and so did I," she explained to Dazed Digital. Although she was bipolar as a child, she says, it wasn't diagnosed. Instead, she says, people thought of her as being a weak girl, and she even agreed with them. "I felt that the great pain I experienced was a dramatization."
Article continues below advertisement
Although she has a major mental illness to contend with, Collins has made a name for herself, outside of and in addition to the aforementioned celebrities to which she's been linked. She directed Gomez's photo shoot for Wonderland, as well as the music video for "Fetish" and the "Wolves" performance at the 2017 American Music Awards. Collins also directed Lil' Yachty's "Keep Sailing" and Carley Rae Jepson's "Boy Problems," along with Gucci Eyewear, Nordstrom, and Adidas Stellasport campaigns.
Collins has also professionally photographed Rihanna, Dakota Johnson, Frank Ocean, Solange, Kim Kardashian, Cardi B., and Theroux.
In addition, the 25-year-old has released three photo books, shown her art in major museum exhibitions, and starred in four episodes of Transparent.
She also made news when Instagram took down her account after she shared a photo of herself with an unshaven bikini line. Outraged, Collins took her experience to HuffPost and wrote an article, stating, "To those who reported me, to those who are disgusted by my body, those who commented 'horrible' or 'disgusting' on an image of ME, I want you to thoughtfully dissect your own reaction to these things, please think about WHY you felt this way, WHY this image was so shocking, WHY you have to tolerance for it. Hopefully you will come to understand that it might not be you thinking these things but society telling you how to think."
Article continues below advertisement
However, that wasn't Collins's first foray into calling out the double standards women are dealt. Collins designed a "Period Power" T-shirt with illustrator, Alice Lancaster, for American Apparel in 2013. "We are always repressing or hiding what is natural to a post-pubescent body," she told Time. "We're taught to hate our menstrual cycle and even to hide masturbation."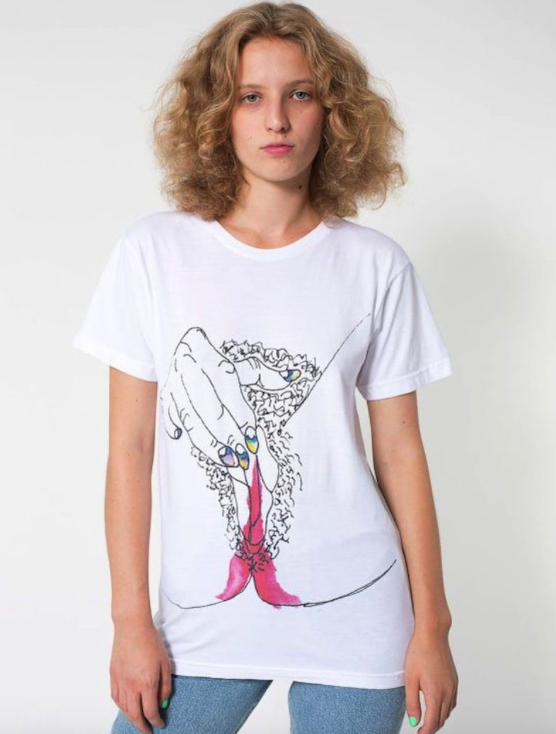 She's spoken out about how she's praised for directing a photo shoot, and how that's her number one pet peeve. "It's very insulting when you're in charge and someone is talking down to you," Collins told Forbes. "I'm there to do my job — and you would think that I'd do less, and you're congratulating me because I didn't. You'd never ever say that to a male boss."
Collins is much more than a potential girlfriend to Justin Theorux and/or ex-friend of Selena Gomez. The woman is an advocate for speaking out about the taboo that surrounds mental health and the female body. She questions the norm and is a complete boss about it.