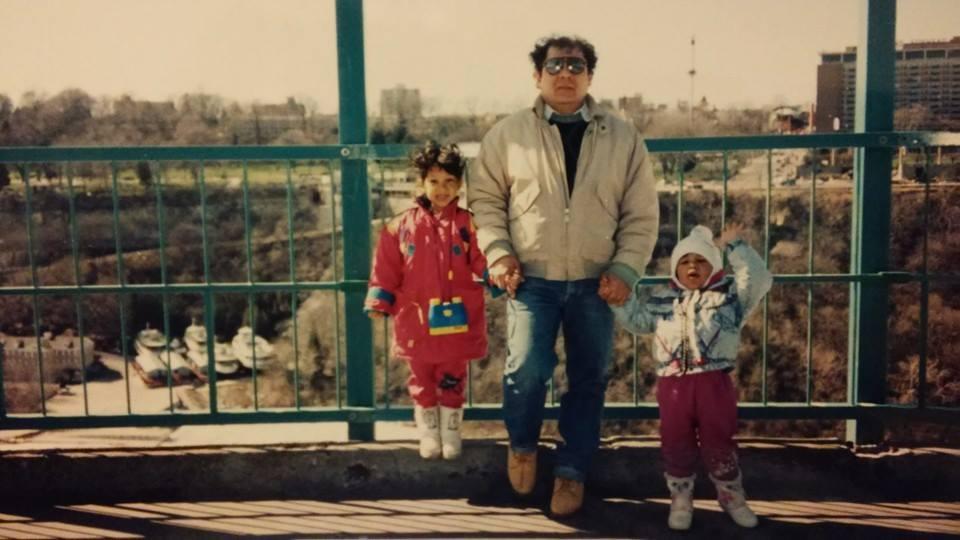 What My Dad Has Taught Me
By Johana L

Jun. 11 2019, Published 5:13 p.m. ET
While I may not have the strongest relationship with my parents, we're pretty close and I gotta give it up to my dad for being the only man in a house of women. He's played the mediator in countless arguments, he's always been the head of the household, and he's made it his duty to not only provide for our immediate family, but for his brothers and sisters outside of the U.S.
#1 Every Living Thing Matters
One of the major lessons my dad has taught me is that every living thing matters. The reason why this resonated with me so much was probably due to the context of the situation. It was a nice summer day out and I was sitting outside with my dad. I saw an ant walking by on the ground, and being a kid, I crushed it. My dad asked me why I killed it. As a kid, you can imagine how that question made me question more than just an ant. He took that opportunity to explain to me that every living thing matters. Now I only kill roaches because there's enough of those around and I hate them.
#2 Don't Be Greedy
I grew up with a younger sister, and younger cousin who were the same age. I was splitting a piece of bread once, and I gave the smaller piece to my sister who didn't argue about it. We had always done this when we were sharing anything. Whoever got to whatever first got to have the best option of it. I'm not sure how old we were when my dad noticed that I took the bigger piece of bread for myself, but he asked me "why did you take the bigger piece for yourself?" Again, he presented a question that made me realize that the answer I would give wasn't a very nice one. What could I say? "Because I wanted it."? He explained to me that I had to be fair but also took the time to explain that as family we should want what's best for each other. It's something I've definitely taken with me for life.
#3 Be Independent
I have to admit that my parents spoiled us a lot. Not necessarily with material items but with life in general. We were never forced to get a job, or to leave the house once we reached a certain age, but that didn't mean that we weren't naturally drawn to those things because of how we were raised. My dad always told my sister and I that when we got older we should have established a life in which we didn't need to rely on anyone to save us from it. He explained that while he was alive he would always be there for us but everyone's life comes to an end and so we would have to do it all on our own. He stressed that we should never rely on a husband to provide for us because people are not always what they seem to be. Now I'm just out here thinking of ways to make so much money that I'll have to sign a prenup.