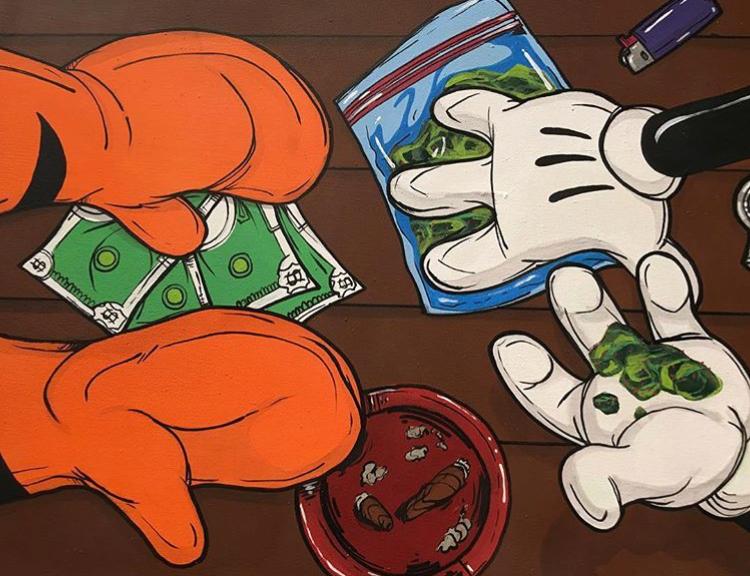 Weed is Making Californians Rich While those Convicted of a Marijuana Crime are Still Imprisoned
By Kaylin Young

Jan. 6 2018, Published 2:44 p.m. ET
Over the New Years' weekend, California legalized the sale of recreational marijuana and lines have been out the door for weed retailers and has already affected the states' economy. The California weed industry is predicted to hit $7 billion within a few years.
Californians are happy about the statewide change, but many have been vocal about their disapproval or suspicion of the legislation, saying it is a slap in the face to the thousands of minorities who are serving prison time for selling pot in and out of the state of California.
The law, entitled Proposition 64, makes California the sixth state to allow licensed shops to sell marijuana to anyone with a 21 and older ID. Sound familiar? It does. The limitations around buying and using marijuana are similar to buying alcohol from a bar or liquor store.
State laws say no one can consume marijuana in public or even areas that are not smoke-free. Anyone caught smoking in public faces a fine of $100 to $250. This means, no lighting up during a morning stroll and no puffs while driving in the car. Speaking of cars, you might want to keep it sealed up in there too. Just like alcohol, open containers of marijuana are illegal. The new law also permits people to grow marijuana plants – six at a time – at home.
While lines have been out the door of legal dispensaries as people await to buy their first bag of legal bud, there are thousands of people locked up for being private distributors of the very same thing. From Netflix shows like Disjointed to food trucks selling edible brownies and pot-infused lollipops, it seems like the once-criminalized concept of weed distribution has become the latest white-washed financial come up.
Article continues below advertisement
Currently, there is no way of releasing those with a prior conviction from their jail time if they are already serving. However, under Proposition 64, individuals do have the chance to have the conviction erased from his or her record. A tutorial on how to get the conviction reduced or expunged can be found on the San Francisco Public Defender's website.
The laws have also loosened up for those who are afraid of a possible arrest in the future. Possessing certain amounts of weed – which was once a felony – is now only a misdemeanor.
So ultimately, the shift in cannabis policy only benefits users and those who have not been previously convicted. Hopefully, lawmakers will take another look at how Prop. 64 to give those with a prior conviction the same privileges as those who are making a fortune off of the same product that led to others' demise.