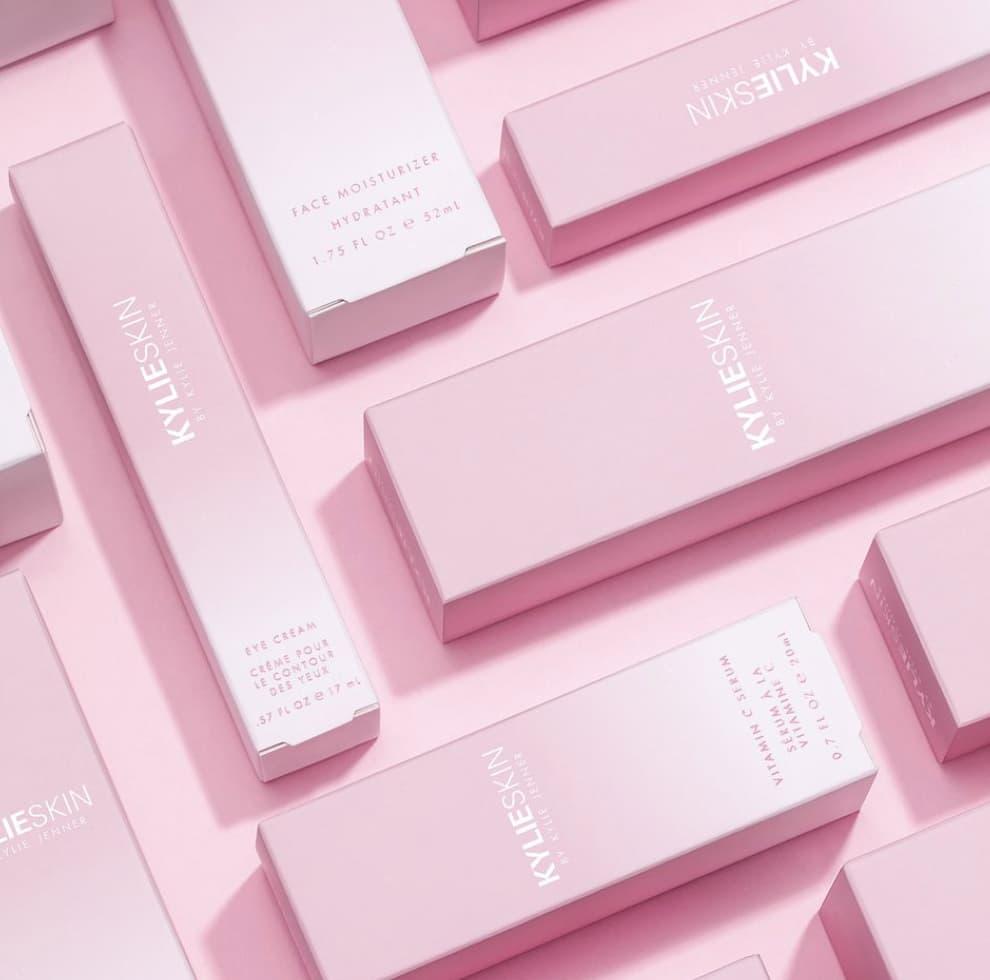 Walnut Shell Powder: Why You Should NEVER Use It
By Jamie Rollo

May 15 2019, Published 10:11 p.m. ET
People on social media are completely freaking out after Kylie Jenner unveiled her new product line, Kylie Skin. The mogul claims these products are her beauty "secrets", but we all know her astronomical paycheck and access to top dermatologists and estheticians is her real beauty secret. What most people are appalled about is that she is launching a walnut powder scrub, which has been known to leave micro-tears on the face.
In her promotional video for the product, Kylie claims, "it's really gentle, it's gentle enough to use everyday." But this is never true for walnut scrub products and many beauty experts and dermatologists say to avoid it completely let alone use it daily. The reason? Walnut shells and walnut shell powders are far too abrasive for thin, facial skin and can actually create micro-tears.
Article continues below advertisement
Hassan Sayyed, founder of Haus Urban and "The Most Moisturized Person on Twitter", took to the social media site to share his beauty expertise to prevent young, impressionable Kylie fans from buying these products that will hurt their skin in the long run.
"It's not exfoliating your skin, it's piercing it," he said in the video. "It's like dragging f***ing shrapnel across your face. Stop it. Throw that sh*t in the trash."
While you obviously can't see these micro-tears, they cause a lot of damage. According to Byrdie, they can make your face skin more vulnerable to harsh environmental damage and sun damage. In the long run, this can lead to premature aging. Additionally, micro-tears leaves your skin more vulnerable to bacteria that causes breakouts.
Article continues below advertisement
Moral of the story, don't buy into the name. Just last year, a class action lawsuit was filed against St. Ives for the use of walnut shells and other harsh abrasives causing micro-tearing. The case was eventually dropped because they could not prove of any real, striking health concerns. But, it is still noted that if you care about taking care of your skin, you should not be damaging it with harsh abrasives. I guess Kylie nor those on the Kylie Skin team heard about it, and went forward with making the product.
Dermatologists and estheticians suggest to use glycolic acid for exfoliation in order to avoid tearing from manual abrasives. In the past, I've used The Ordinary Glycolic Acid toner, which I really liked. The formula is only 7 percent glycolic acid, which means it isn't too harsh and can be used for daily exfoliating. Overall, The Ordinary is a great place to look for specific skin care needs and ingredients without added extras (i.e fragrances, manual exfoliants, etc). I've also heard rave reviews about Paula's Choice 8% AHA Gel Exfoliant, which also contains glycolic acid. Whatever your planned skin regime is, make sure to avoid walnut shell or walnut powder products at all costs.