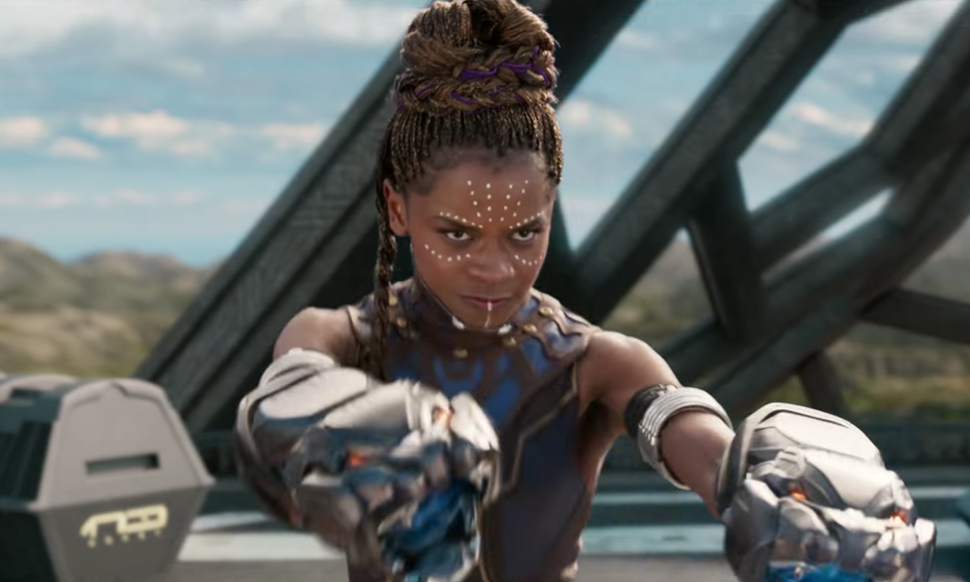 Wakandan Princess Finally Gets The Spotlight
By Chelsea Crandall

Jul. 18 2018, Updated 8:01 p.m. ET
Marvel's Black Panther practically broke the box office opening weekend. The movie, which featured Marvel's first all black cast, grossed $201,797,000 opening weekend. It then went on to become the second-highest Marvel opener of all-time next to The Avengers. So needless to say that this movie broke the box office for a good reason. It had all the elements of some of the greatest Marvel movies of all-time including an even balance of comedy and action.
One of the key factors in this balance was T'Challa's younger sister, Shuri. Whether it was the playful banter between her and her brother, or her one-line zingers about white people, Shuri, played by Letitia Wright, brought the majority of the humor to this amazing movie. But Shuri was more than just a funny pretty face. She was an all-around strong black women who was in charge of all of Wakanda's technological advancements and also had a vital role in the design of the Black Panther's suit. So if she was this heavy hitter in the movie, it begs the question, where's her recognition?
Well fear not! Novelist Nndei Okorafor has granted all of our wishes and confirmed that she is writing a comic series.
The series, scheduled to come out in October, will have none other than Shuri as the main character. There's even speculation that a movie will follow. There are not many other details as of yet but Marvel fans are here for it.