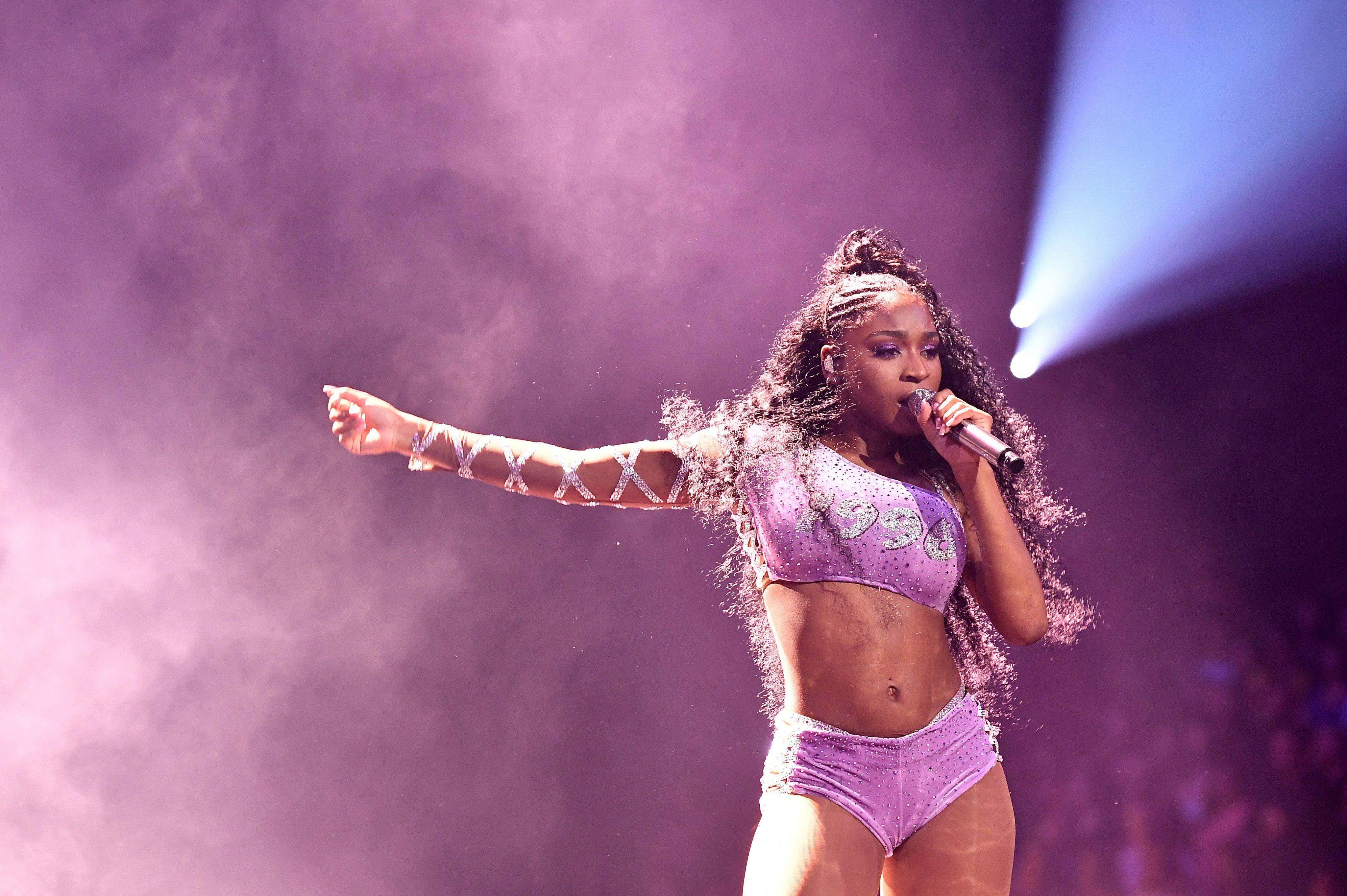 Missed the 2019 VMA's? Here's What you Missed
By Jamie Rollo

Aug. 27 2019, Published 4:56 p.m. ET
On Monday, MTV held their 2019 Video Music Awards in Newark, New Jersey. Aside from severely messing with my commute home, a lot of stuff went down. It should definitely be known that outside the venue, citizens of Newark were protesting calling attention to their water crisis that some say is as bad as Flint's crisis. Nonetheless, the show still went on. In case you missed it, here are some of the most memorable moments from the 2019 VMA's:
Article continues below advertisement
Both artist H.E.R and controversial YouTuber Tana Mongeau wore actual living, breathing snakes on the red carpet. Tana sported a gold mini dress with matching thigh-high boots holding a huge yellow snake. H.E.R wore her signature circular sunnies with a floral green jumpsuit with the snake, whose name reportedly is "Big Momma." I love Tana, but I have to H.E.R wore the snake best.
Article continues below advertisement
Missy Elliot gave the performance of a lifetime
The winner of the night's Video Vanguard Award set the stage on fire. Missy performed a series of new and old songs, including new hit "Throw it Back." She even brought back Alyson Stoner, who as a kid starred in the video for "Work It."
Article continues below advertisement
Article continues below advertisement
The "Truth Hurts" singer performed her smash hit at the VMA's last night, but she truly showed everyone up on the Red Carpet by sporting a tight, floor length red sequin dress with the word "siren" on it. And, while accepting Breakout Star award, she swigged from a bedazzled tequila bottle.
Article continues below advertisement
Normani gave an amazing performance.
With her smash hit "Motivation" making waves at its release, Normani truly had to prove herself at the VMA's. This young artist truly outdid herself, even throwing in some acrobatic stunts mid performance.
Article continues below advertisement
An ode to the Garden State.
Being that the VMA's were held in Jersey this year, MTV brought NJ-born and bread artists together on stage for a medley performance. This included Queen Latifa, Fetty Wap, Naughty by Nature, and Wyclef Jean. It was the perfect ending to this night in Newark, though it would've also been super cool to help give the community some clean drinking water.