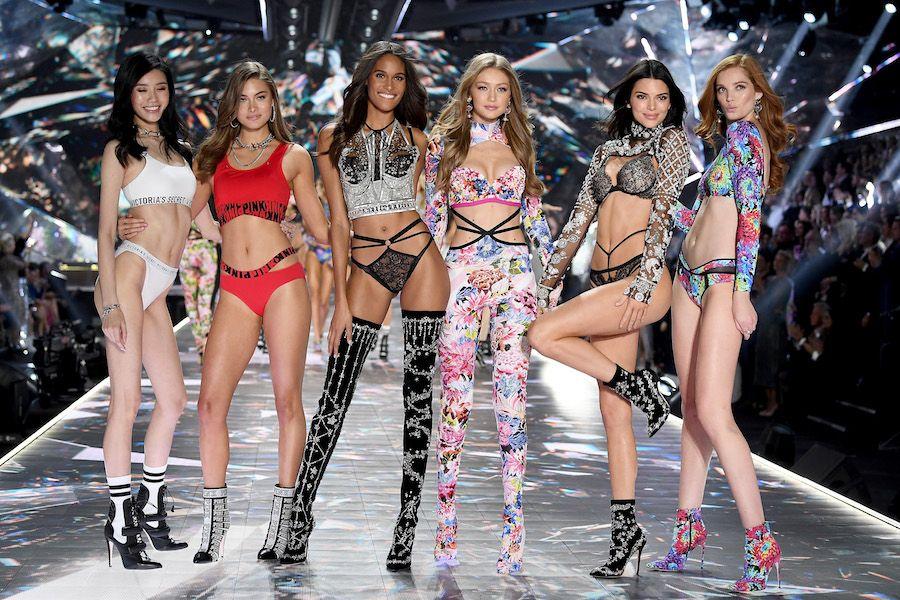 Victoria's Secret Models Report Frequent Harassment
By Jamie Rollo

Feb. 4 2020, Updated 8:50 p.m. ET
For years, Victoria's Secret models and employees were subject to an environment that encouraged harassment and mistreatment. According to former employees' and models' testimonials, L Brands' Chief Marketing Officer Ed Razek often abused his power by taking advantage and control of the models' careers. Those who spoke out about Razek's frequent, inappropriate behavior were either ignored or often punished.
It is no secret that the Victoria's Secret brand has been on a steep decline given their inability to accommodate this new generation's demand for inclusivity. Razek himself came under a lot of scrutiny when he claimed plus size and transsexual models were unable to sell fantasy. This evidently rubbed the public the wrong way, as L Brands, the parent company of V.S, saw a 75 percent share value drop since its 2015 peak. And of course, the news of the notorious Jeffrey Epstein's close friendship with L Brands CEO Leslie Wexner only added fuel to the garbage fire that is the Victoria's Secret brand.
Epstein often told his victims he recruited for Victoria's Secret, leaving many impressionable, young aspiring models to appease his demands. However, what is insidious was Razek's abuse of power within the company as he held actual power to decide who got to walk in the show and who didn't. For former model Andi Muise, this horrible nightmare became a reality.
Article continues below advertisement
Muise, who walked in four shows according to The New York Times, lost her spot in the 2008 televised fashion show because she refused Razek's advances. According to The Times' report, the CMO often asked for auditioning models' phone numbers and would ask some to join him for private dinners. Muise was one of them and at first only agreed to dinner because she saw an opportunity to create a close, personal relationship with one of the most powerful executives in the fashion industry. Things took a turn for the worse when Razek tried to kiss her. She rejected his advances.
Following the dinner, the two would share "intimate emails." Within those emails, Razek would ask the former model to move in with him and search for houses the two could live in together. Muise remained cordial because she felt that was what she had to do. However, when Razek asked her to join him at his New York home for dinner, she felt too scared and uncomfortable to attend. She soon found out she didn't make the cut for the 2008 show.
Article continues below advertisement
"What was most alarming to me, as someone who was always raised as an independent woman, was just how ingrained this behavior was," former V.S public relations employee Casey Crowe Taylor, told The Times. "This abuse was just laughed off and accepted as normal. It was almost like brainwashing. And anyone who tried to do anything about it wasn't just ignored. They were punished." Taylor was once verbally attacked by Razek when she went to get seconds from the buffet provided at a photoshoot. The former CMO looked her up and down, and publicly berated her for her weight telling her to lay off the pasta and bread. The 5 foot 10, 140 pound employee then fled to the bathroom crying.
Razek often took advantage of the models and employees, treating them in ways that are unbelievably vile. According to the report, he often would try to kiss the models, would ask them to sit on his lap, and even went as far as non-consensually touching the crotch of one. According to accounts from former employees, he once made horribly inappropriate comments during famous model Bella Hadid's 2018 fashion show fitting. While they were measuring her underwear to ensure it met broadcast standards, Razek said "forget the panties" and asked whether the ABC would allow the young model to walk "down the runway with those perfect titties."
Article continues below advertisement
There were numerous complaints filed with the company's H.R department, however, given Razek's long-term employment record at L Brands, nothing was done. Monica Mitro, a top PR executive at L Brands, formally took the numerous complaints to the board after Razek had left the company. She felt she could not trust the H.R department for obvious reasons as they neglected numerous complaints in the past. The company then placed her on administrative leave, later giving her a settlement.
Aside from Razek, Victoria's Secret models were mistreated in countless other ways. The longtime, high salaried V.S photographer Russel James often had the models pose nude for no extra compensation. He then used those photos to create numerous, expensive coffee table books which sold for upwards of $1,800 a pop.
Another reported incident was a time when the models were invited to Richard Branson's private Caribbean island for a charity event hosted by Branson and James. One model, Alison Nix, was asked to go on the trip. However, her agent told her that if she were to attend she would have to pose nude for Russel, but ensured the model that it could be a potential opportunity to work for Victoria's Secret.
James's lawyer later claimed that the photographer had no say in casting and didn't not ask any of the models to pose nude. Nix called those claims "absurd." While at the event, Nix recalled that the models were given a lot of alcohol and were expected to "mingle" with the guests. "We were shipped out there, and all these rich men were flirting with us," she told The Times. She added that the models often asked themselves, "Are we here as high-end prostitutes or for charity?"