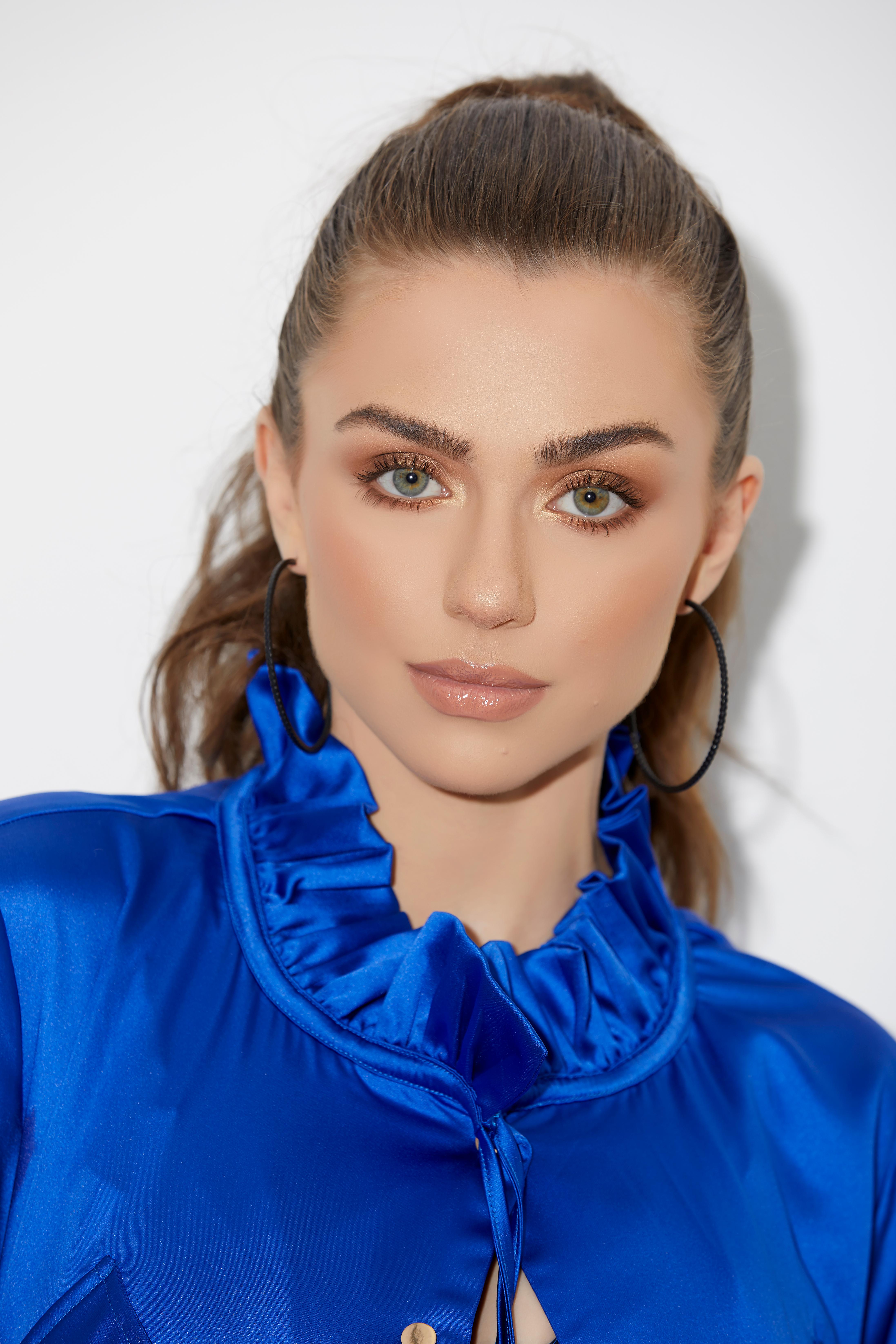 Victoria Konefal Talks Acting, Activism, and Advice
By Jamie Rollo

Jan. 23 2019, Updated 9:31 p.m. ET
Victoria Konefal Talks Acting, Activism, and Advice
Just 22 years old, Victoria Konefal has accomplished so much in her acting career. Starring on the renowned soap opera Days of Our Lives as Ciara Brady, Victoria has gained a large following that she likes to utilize to spread awareness about environmental conservation and other causes. The actress has some Lifetime movies under her belt, and other features in movies and television shows such as Modern Family.
Thus far, Victoria has earned many accolades and gained recognition for her outstanding career including a Daytime Emmy award, and being voted into the #1 soap actress for multiple weeks in TV Source Magazine. Bombshell got to talk with Victoria about her acting craft, career plans, and activism:
What are the challenges that come along with acting in a soap opera?
The challenges are mostly in the amount of work that we do in the amount of time we do it in. We're capable of filming three episodes in one day, and that is an overload sometimes. There is so much storyline that you not only have to memorize but find a way to connect with. And you gotta do it so fast, the turnover is so quick. You do one scene from one episode, and then ten minutes later you have to completely shift your mindset to a completely different episode, and a different point in this person's life.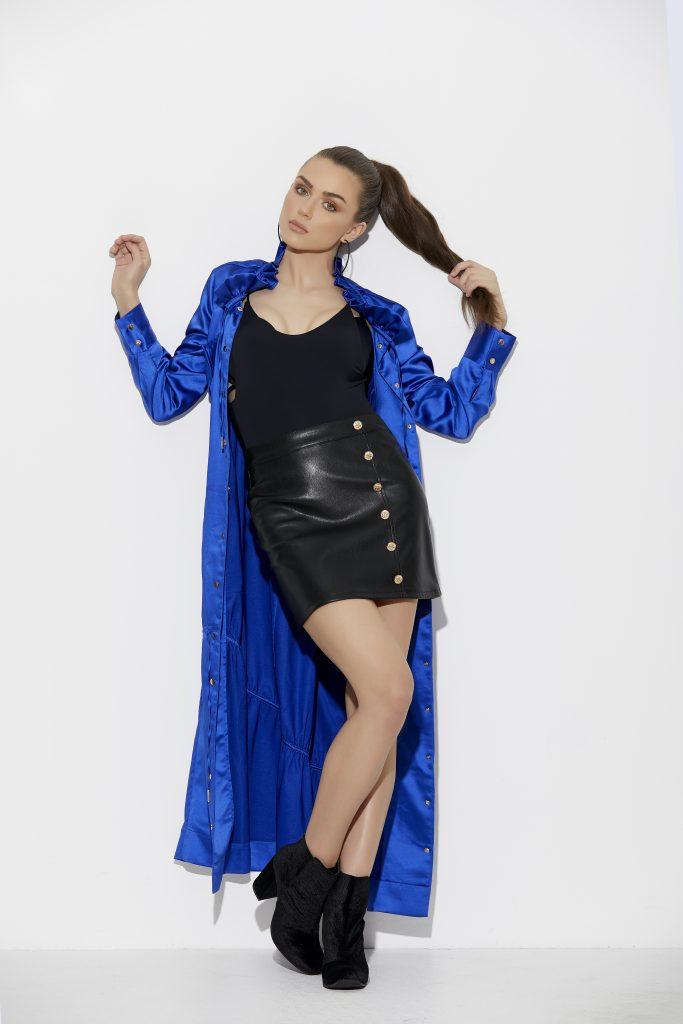 Article continues below advertisement
How did it feel to win a Daytime Emmy for Days of Our Lives, and then to also be asked to present at the awards?
I owe a lot of that to my amazing publicist. She was really pushing for me because she really believed in me, and I think that it's important in this industry to have a team that believes in you and has your goals on their mindset; we're very much on the same page. The whole experience was just surreal. My first award show, first Daytime Emmy, first anything… Not only was I able to present at the Creative Arts Daytime Emmys, but my ensemble took home the big prize of the night at the Daytime Emmys. It felt like a dream.
What experience did you gain from attending Fiorello H. LaGuardia High School (alumni include Jennifer Aniston, Sarah Michelle Gellar, Al Pacino, and Liza Minnelli)?
I was in a school system that allowed me to develop my creativity, and the school actually favored creativity over academia. So, being a creative person, most schools don't cater to your needs. I was just blessed because half the day we would do academics and half the day we would do acting; it seemed fun to me it didn't seem like school. It was very enriching to be a part of a program that encouraged kids to be themselves.
You've starred in two Lifetime movies, how were you able to put yourself in character for these types of stories and how did it differ from preparing for Days of Our Lives?
Article continues below advertisement
It's really fun when you have the time to think into the character and start taking on the character's traits. For one of my Lifetime films, my character was a professional runner, so three weeks until we started filming I would go on runs every single day and get in the mindset that running is the most important thing to this character. You cling on something, you try to develop that character as a person and implement yourself into what that person is. The casting director and the director chose you because they trust you and the individuality that you can bring to the project. It's really fun, I miss doing movies for that reason.
How long have you been acting and when did you begin to create a career around it?
I started acting when I was 7. I started with this Off-Broadway production center called Brooklyn Heights Players, and after that, I realized acting was my passion. Every school I went to I would look for the theater program and audition for the plays, and I would always get casted. It was amazing, and it was exactly what I wanted to do. I didn't think that I would turn it into a career, that whole thought was kind of boring to me because when you're a child, you don't really know how things work or how to make your dreams into reality. I was going to act and then have a backup and become a therapist or a lawyer, or something along those lines. Once I realized that I could make a career path, I tried so hard and moved out to LA when I was 19. So now, I have been professionally doing it for three years. I've been doing it my entire life as love and a passion.
Article continues below advertisement
You participated in "Heal the Bay" community clean up, including environmentalism, what other activism do you use your platform for?
Environmental conservation is something I believe really strongly about because it unites us all, regardless of race, class, sex, or anything else. If the planet gets screwed up were all doomed. If I have a voice, then I do wanna use it. I also like to dabble in anything; any event that comes my way or charitable thing I can participate in I really try my best to always go. That was always a dream of mine, too. I saw my ultimate lifestyle as acting and doing charity work on the side. Anything that I can get my hands I do, but environmental conservation is definitely higher on the list of my priorities.
What advice do you have for aspiring, young actors?
I always say that you need to pride yourself on your individuality and not conform to societal standards because it's really easy to do that in this industry. There are a million people telling you what you should look like, and how you should wear your hair, and 'oh you'll book more jobs if you're blond, and brunette. The most important thing is to slam the door in the critics' faces – unless is constructive criticism of course – but believe in yourself wholeheartedly, and have the mindset of trying and not even considering failing as an option. People would ask me, 'what happens if you're not gonna make it, when are you gonna quit?', and I would look them all confused and tell them I'm never going to quit. If my career doesn't end up taking off the way I want it to, I'm going to be the 90-year-old waiting in the diner while doing my auditions and doing my self takes when I come home. That's what I want to do because it fulfils and it makes me happy. I'm gonna do it for the rest of my life.
Makeup – Elizabeth Seropian @elojelloseropian
Hair – Lucy Gedjeyan @lucy_gedjeyan
Stylist – Madison Dixon @madisontdixon
Jacket – Aéryne @aeryne_paris
Bodysuit – Tee Ink @teeink
Skirt – Prosperity Denim @prosperitydenim
Boots – Naughty Monkey @shopnaughtymonkey
Showroom – Media Playground PR @mediaplaypr
– Makeup – Elizabeth Seropian @elojelloseropian
Hair – Lucy Gedjeyan @lucy_gedjeyan
Stylist – Madison Dixon @madisontdixon