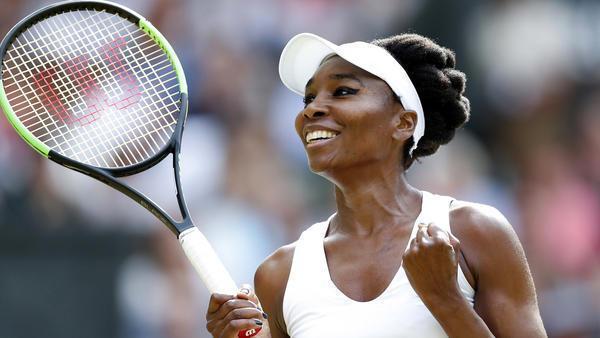 Venus Williams Designs Off-Court
By Jamie Rollo

Apr. 1 2019, Published 9:42 p.m. ET
Tennis superstar Venus Williams has an eye for interior design off the court. What started as a passion from a young age turned into a Florida based company called V Starr Designs. Here, Williams combines her passion for interior design with her determination and integrity gained from years of tennis.
"I use what I've learned everyday in sports to create the perfect storm for a design firm;" Williams stated on her company's website, "hard work, preparation, dedication, commitment, intuition, and instinct."
These traits set her company apart from the others, as she mentions that being organized helps better create an ideal space for her clients. Starting in 2002, Williams and her company are hired from designing condos to athletic complexes at universities. Recently, her company designed Miami's luxury Blue Lagoon and a Kissimmee apartment complex.
"It was a real requirement with my parents to do something besides tennis, so it occurred to me that I had to go to school and explore myself off the court. That's why I took it so seriously," Williams told Elle Decor.
When Williams was a teenager, she realized she had a love for design. And with the encouragement from her parents, who also emphasized the importance of entrepreneurialism, she began to pursue it along with tennis.
How does she balance it all? With a strict attention to free weekends. "I try to support a good life balance," she explained to Elle, "I don't like to see an employee working or sending emails on the weekends…I have great people I work with who are talented and capable and have the same attitude that I have so they would be willing to do that. But it's just not sustainable."
There is a lot of skills gained from sports that athletes everywhere utilize in their side-ventures. According to Williams, those are "being confident, having a winning attitude, controlling your emotions, all of that, it goes right into the office and clients, dealing with your employees, dealing with success and failures."