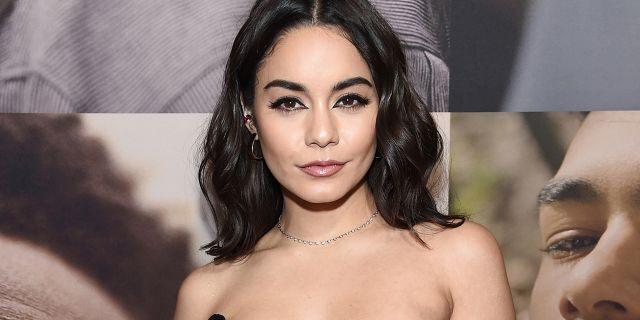 Vanessa Hudgens Apologizes for Covid-19 Comments
By Elysia J

Mar. 23 2020, Updated 3:03 p.m. ET
Vanessa Hudgens has apologized for the insensitive comments she made about the the coronavirus situation on Monday.
The former High School Musical star made the comments in an Instagram live. In it she seemed to be responding to news that measures to prevent the spread of the virus could extend into the summer.
"Umm, yeah, 'til July sounds like a bunch of bulls**t," she says.
With a song that sounds a lot like a french cover of "Fever" playing in the background, she then continues:
"I'm sorry, but like, it's a virus. I get it, like I respect it. But at the same time I'm like, even if everybody gets it, like yeah, people are going to die, which is terrible but like, inevitable?"
Of course the comments sparked a major backlash. Social media was abuzz with reactions. Many were shocked and horrified at the insensitivity. A smaller portion were amused by how much the comments made Hudgens sound like the typical high school movie "mean girl."
Hudgens apologized just one day later, on Tuesday.
"Hey, guys. Yesterday I did an Instagram Live, and I realized today that some of my comments are being taken out of context. It's a crazy time. It's a crazy, crazy time! And I am at home and in lockdown, and that's what I hope that's what you guys are doing, too — in full quarantine! And staying safe and sane. Yeah, I don't take this situation lightly by any means. I am home. So stay inside, y'all."
Later that same day she took to Twitter and offered a clear apology using a screenshot of the notes app.
Article continues below advertisement
Most of the the people replying to the tweet do not appear to have forgiven her. One commenter says that as a cancer patient with a compromised immune system she is "glad to hear you think that my death is inevitable and that my life is expendable." Other replies mock her statements and cast doubt on the sincerity of her apology.
In order to "stay safe during this crazy time" take recommended precautions and keep updated on the CDC advice.