Urban Decay Perversion Mascara
By Elysia J

Mar. 30 2020, Updated 4:25 p.m. ET
When purchasing a mascara, it's not always easy to see the difference in performance as you spend more money. But Urban Decay Perversion is worth spending that little bit extra.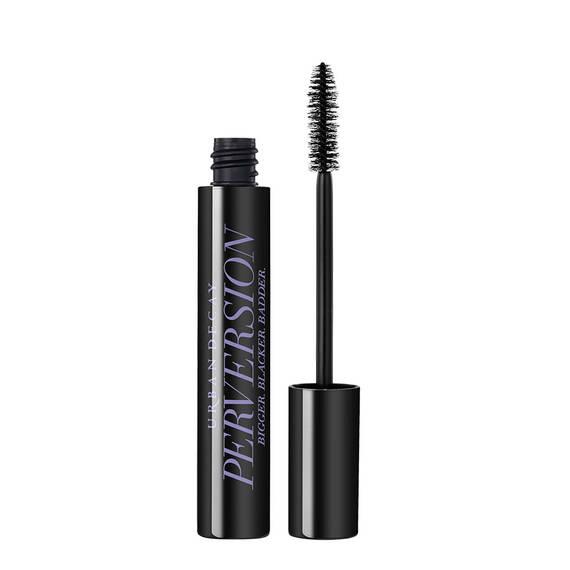 I have used and loved Urban Decay foundation, eye shadow, and setting spray in the past. All of them proved be a solid investments. However when it came to mascara, I was stubborn in the belief that all of them are pretty much the same. So I stuck to drugstore brands. However, when I received Urban Decay Perversion Mascara as a gift I quickly changed my tube. Unfortunately for my bank account, I can't go back to drugstore brands after trying this product. Let me explain why that is.
Article continues below advertisement
Shape
In my experience Urban Decay Perversion separates lashes out, and makes them long and slim. I also find that it is more lengthening than thickening. So if you prefer thickness this may not be your perfect match. It also takes on curl very well.
Color
Totally jet black. The color is strong and stands out against heavy eye shadow looks.
Article continues below advertisement
Staying Power
This baby lasts all day long. I can apply this mascara in the morning, and when I go to take my makeup off at night, my lashes will look exactly the same as when I first applied it. I can't say the same for cheaper products I have tried prior to this one.
Value For Money
As discussed this is not a product that can be bought at drugstore prices. A 12ml bottle will set you back $25 both from Sephora and direct from the Urban Decay website. That said, it is high quality. It lasts, and it doesn't require many swipes to get the desired impact.
If Urban Decay Perversion Mascara sounds like a product you can no longer live without, you can get one right here.