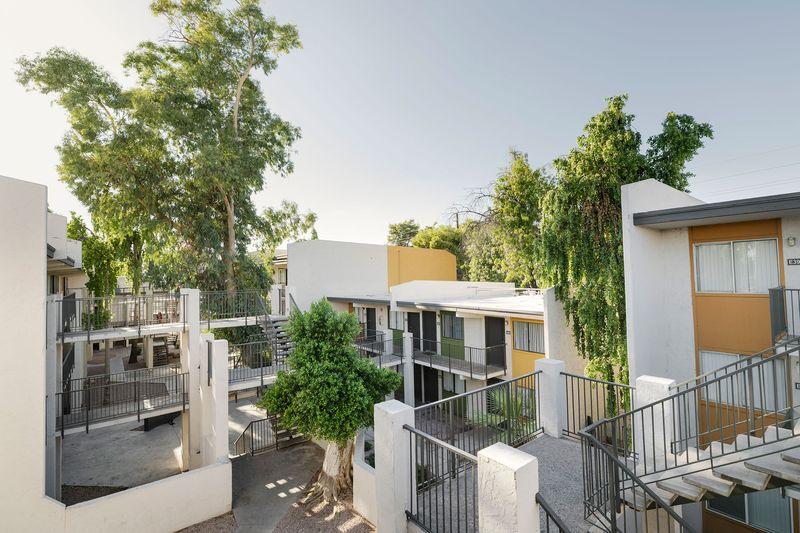 UnitedHealth is Housing the Homeless
By Jamie Rollo

Nov. 5 2019, Published 9:16 p.m. ET
UnitedHealth Group Inc., the leading health insurance provider in the U.S, is currently using its own funds to provide housing for homeless Medicaid recipients. According to Bloomberg, there are currently over 500,000 homeless people in the U.S and a third of them are unsheltered.
Jeffrey Brenner, the mind behind the housing program dubbed MyConnections, believes that its wrong that as a society, we can offer homeless people hospital beds but not actual shelter. For 25 years, Brenner worked as a doctor servicing mainly poor and homeless patients. Now, he is an executive at UnitedHealth Group Inc. Currently, many states use UnitedHealth for outsourcing their Medicaid programs. The state governments pay the insurer a per-head monthly fee (normally $500 to $1,000) to cover the recipients care. UnitedHealth reportedly has 6 million Medicaid members.
While Medicaid members make up about 20 percent of the company's revenue, Brenner found that they actually cost more to care for than the company takes in from them. Brenner also explained that oftentimes, Medicaid recipients aren't given the best care and because of this, they end up hospitalized more often.
Article continues below advertisement
One recipient, who UnitedHealth recently provided housing for, had numerous health problems and his medical costs rose to an average of $12,945 per month while he was living on the street. Steve, the aforementioned patient, is a 54-year-old who has multiple sclerosis, cerebral palsy, heart disease, and diabetes. Within the year before moving into MyConnections housing, he had visited the hospital 81 times and spent 17 days in the hospital; no wonder his medical bills were astronomical.
"Can you imagine people living on the street with these disorders? Heart failure, COPD. They're rolling around with oxygen tanks, crazy stuff," Brenner told Bloomberg. "This is just sad. This is just stupid… Why do we let this go on?" Once given housing, Steve's medical bills dropped to $2,073 per month on average. That's an 80 percent drop all due to having shelter and provided health coaching and services.
The U.S spends a larger percentage on healthcare for those who are already sick rather than preventing illness in the first place. It was reported that for each dollar the U.S spends on health and health insurance, only 60 percent is spent for social support such as housing, food, education, monetary assistance, childcare, etc. Brenner believes being proactive by helping people like Steve avoid those ER trips and hospitalizations.
Currently, UnitedHealth tested the MyConnections program in Phoenix, Milwaukee and Los Vegas and plans to expand the program to 30 markets by 2020.