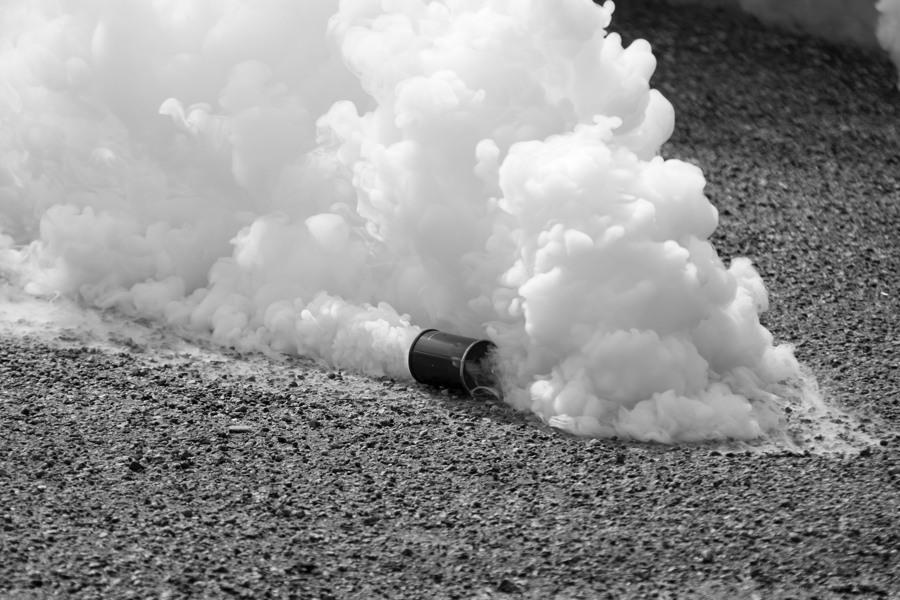 U.K May Stop Sending Riot Gear To U.S Police
By Elysia J

Jun. 9 2020, Updated 6:36 p.m. ET
It may come as a surprise to many Americans that some of the riot gear used to brutalize protestors was supplied by the U.K. But in the wake of the global protests, there are calls for that to end.
According to export license records, the U.S is one of the biggest buyers of U.K arms. Since 2010 the U.K has approved around £6billion worth of arms for sale to the US.
Included in the arms are…
Teargas and rubber bullets: Both of which have been severely injuring civilians throughout the protests. The U.K has sold the U.S around £18million worth of rubber bullets and teargas as well as pyrotechnic charges and CS gas grenades.
Guns: the U.K has licensed around £800million worth of guns. Though not specifically provided to the police, a portion has likely ended up with police departments.
Security Goods: Meaning police protection such as riot shields.
According to the U.K's own licensing criteria, exports must cease if there is "clear risk that items might be used for internal repression."
The risk of that could not be much clearer. Shadow International Trade Secretary Emily Thornberry was one of the early voices in support of ending the exports. She noted that the U.K seems to be exceptionally permissive of American repression.
"If this were any other leader, in any other country in the world, the suspension of any such exports is the least we could expect from the British government in response to their actions, and our historic alliance with the United States is no reason to shirk that responsibility now."
Article continues below advertisement
She is now one of 166 MPs who have signed a letter to the sitting international trade secretary, Liz Truss calling for the trade to end. The letter was organized by Labour MP Dawn Butler.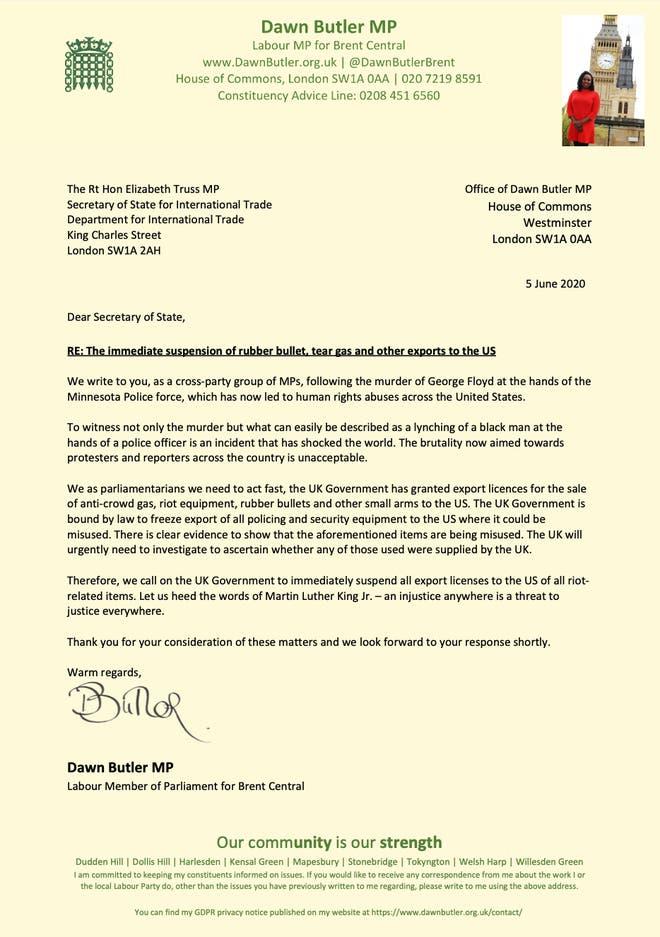 The public is also calling for these exports to stop. Over 600,000 people have signed a change.org petition demanding they be suspended.
The U.K has not yet suspended riot gear exports. However, this is not a topic that has had much, if any, discussion in the U.K before. The sudden surge of interest and outrage, along with series moves towards official action, is a clear testament to the power of protest.