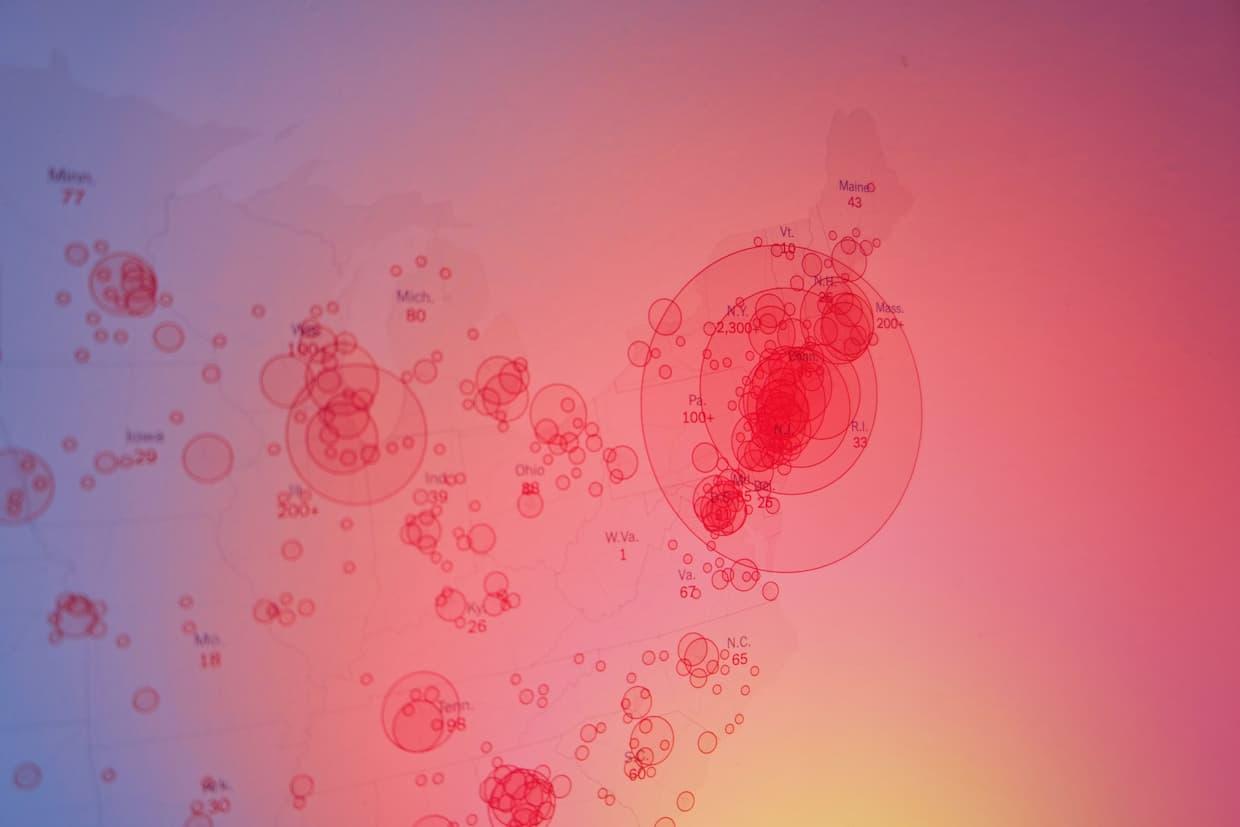 England Back in Lockdown, Will U.S be Next?
By Elysia J

Nov. 4 2020, Published 3:16 p.m. ET
On Saturday October 31, U.K Prime Minister Boris Johnson announced that England was going back into lockdown. Northern Ireland, Wales, and Scotland all have their own rules and restrictions in place.
The announcement was shambolic. A press conference was scheduled for 4 p.m on Saturday. The news channels were ready and waiting at 4 p.m. Then 5 p.m rolled around. Then 6, then 7. It wasn't until 7:30 p.m – three and a half hours late – that the press conference started.
For many it wasn't worth the wait because they had already read the details on Friday night. Someone with knowledge of the of the plan leaked it to the press. The government has launched an investigation to determine who may have leaked the information.
What Are The Rules Of The Second Lockdown?
A lot of things have closed down, but not everything.
Non-essential shops must close. This includes clothing stores, betting shops, travel agents, vape shops ect.
Leisure Facilities must close. Such as gyms and spas, movie theaters ect.
Socializing indoors is banned outside specific circumstances.
Socializing outdoors is limited to ones own household and one other person.
Funerals can have a maximum of 30 attendees.
Weddings and civil partnerships are suspended.
Houses of worship are closed.
Work from home if you can has been reinstated
Schools and Universities will remain open.
Article continues below advertisement
The final point has come under fire, as schools and universities have seen a high rate of transmission. Keeping them open puts teachers and students and risk, and could potentially undermine the effect of the lockdown.
Boris Johnson has long been trying to avoid the inevitable. But his hand was forced after reports suggested deaths could reach "several thousand a day," that hospitals were nearing capacity, and that rates were worse than before the first lockdown.
Will the U.S Follow Suit?
England has been put in lockdown in response to a new wave of infections and reports indicating disaster if no action was taken. The U.S has also recently reached a record high of infections.
COVID Tracking Project reported 83,010 new cases on Friday. It has also seen its largest seven day increase since the end of July with 441,541 new infections.
With the worrying figures, the example of England and other European nations, and the knowledge that the virus will be worse in winter, the stage seems to be set for the U.S to impose lockdowns. However the evidence, and actions of neighboring countries is no guarantee.
Whether or not the U.S goes into lockdown will depend on a lot of factors outside of infection rate. Who will take office in January? How seriously do they take the virus? How afraid are they of backlash to restrictions? What powers are they willing to use to get the states to take action?
Whilst the figures for infection rates in the U.S are alarmingly high, what action will be taken remains to be seen.