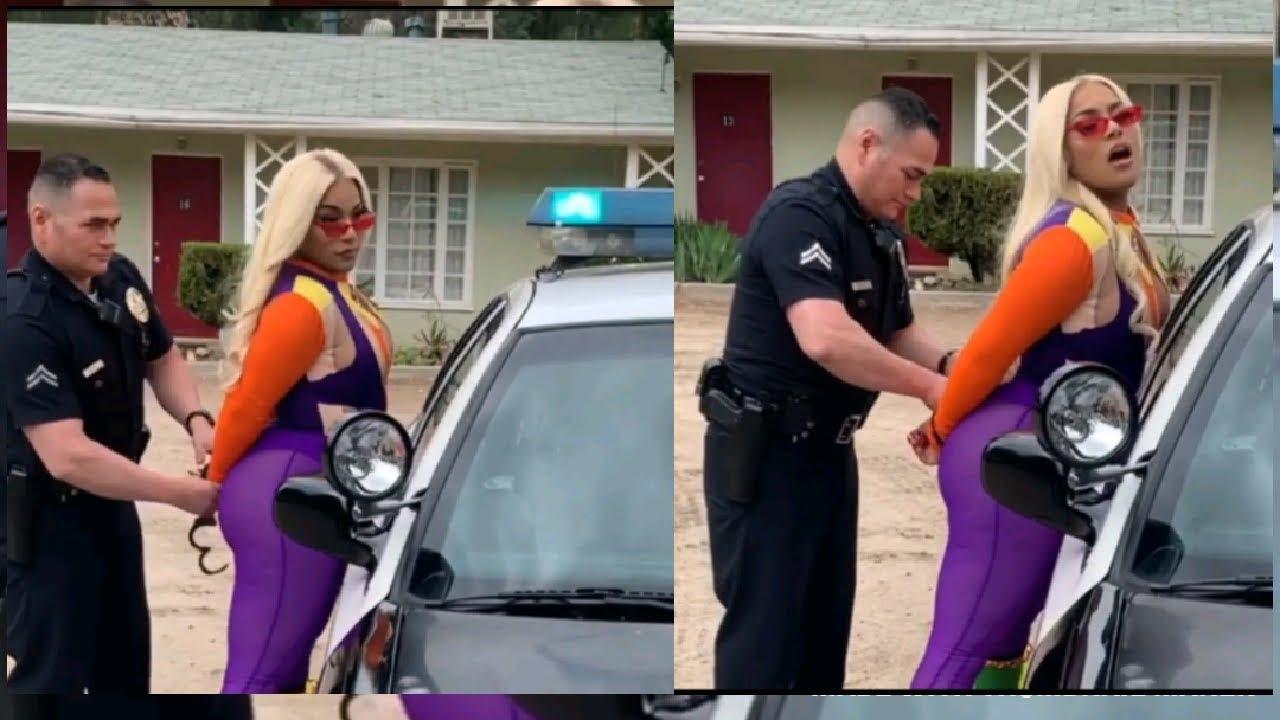 UK Artist Stefflon Don Receives Backlash After Insensitive BLM Joke
By Patrice Gillespie

Jun. 20 2019, Published 7:19 p.m. ET
Stefflon Don released her new single "Phone Down" ft. Lil Baby yesterday at 7:30 PM BST. The UK rapper/singer pleased fans with the release of the visuals along with the track. What they were unpleased by? The ignorant jokes regarding the Black Lives Movement. In the since-deleted post, Stefflon Don, born Stephanie Allen posted a behind the scenes video of her new single. She was shown being arrested by an officer, played by an actor as she and her friends jokingly yelled "Black Lives Matter." Celebrity gossip blog @Theshaderoom had a chance to re-post it before the 'Senseless' singer took it down:
Fans were outraged by her insensitivity and ignorance especially because of the holiday; Juneteenth. This holiday is especially important for the African American culture as it commemorates the day slavery was officially abolished on June 19, 1865. This was two years after former President Lincoln passed the Emancipation Proclamation which should've set the slaves free immediately. However, the south, mainly Texas, demanded one more harvest and kept African Americans enslaved for another two years until the former Confederate States of America freed them once and for all. Allen made a general statement regarding the backlash saying;
Article continues below advertisement
"Guys get your sensitive ass out of my comments plz about Black Lives ain't no jokes who the fuq said it was? And if you ain't physically done nothing about it then definitely don't say nothing because you don't really care, you think typing on insta will solve our problems lol. Educate yourself. By the way slavery ain't no joke either but you still tune in to watch the movie that makes the same white man who enslaved you money and you applaud it and they get awarded for it now go underneath the real enemies comments not mine."
This comes after she replied to a fan's concerns saying " tell America yall need a new president." Aside from her insensitivity, fans are outraged at her ignorance and how she is displacing her actions by making it appear as an "American" issue as opposed to a worldwide one. Though she is UK born and bred, she is indeed black with Jamaican ancestry, so her denseness is unacceptable. Not to mention, the British played a major role in slavery, along with the other European countries. Former fans have now labeled her "canceled" as a result, and refuse to support her music anymore.
Should Stefflon Don be held accountable for her actions, or are fans just being sensitive as she claims?
To find out more about Juneteenth and the ways the holiday is celebrated today, visit this website.