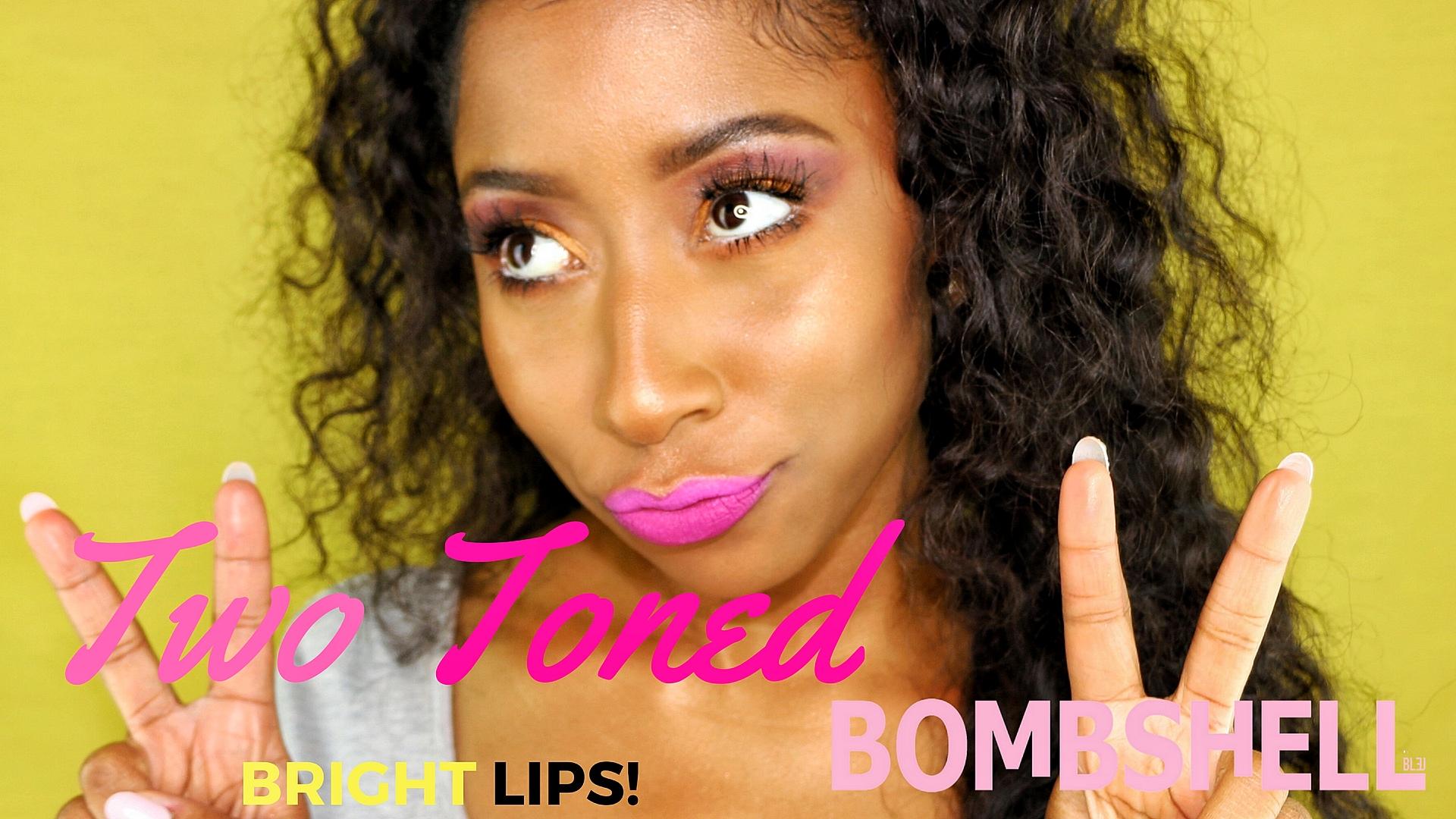 Two Toned Lips? The New Summer Look!
By Rhamer Bernardez

Jul. 23 2017, Updated 4:04 a.m. ET
Bombshell's BombGirl Beauty Blogger, Tanny Mosley, is at it again with the best beauty advice around town! In this video she creates a Two Toned Bright Summer Lips tutorial that will surely make you dazzle!
Mosley starts off by applying Milk's Cosmetic Blur Stick primer all over her face, then rubbing it in to ensure full and even coverage. Then, she takes her Morphe 35S palette and creates a summer sunset look on her eyes. Before applying foundation, she uses the Anastasia Beverly Hills contour palette and takes the pink shade to color correct any blemishes on her face. Once the color correcting shade is blended in, she then applies her favorite NARS foundation using a silicone beauty blender, which she mentions is a great way to spread and blend makeup, but takes forever to do so. Going back with the cream contour kit by Anastasia, she begins to contour her face and blend it in for a flawless contoured look. To brighten up her under eyes, Mosley uses the NARS cream concealer. She also uses the same concealer to highlight her cheekbones, the bridge of her nose, and sharpen her cheek contour. Of course, with all the contouring, she blends, blends, blends! After blending, she uses the Sacha setting powder to set her hard work in place. For the nose, she uses the Too Faced: Chocolate Soleil to finish off and contour it to perfection. To do the finishing touches to her eyes, Mosley uses a white Mac eye pencil liner and shades from her Morphe palette to brighten up her eye look. Then, with a MAC highlighter, she creates the ultimate summer glow-up on her cheekbones and tip of her nose! Finally, she completes the look with two shades of MAC lipsticks: Candy Yum Yum (Top Lip) and Flat Out Fabulous (Bottom Lip). With a little setting spray from MAC and NYC, she's done!
Make sure to check out Mosley's video, follow her YouTube Channel, Twitter, and Instagram page for her latest beauty tutorials and to see what she's up to next!