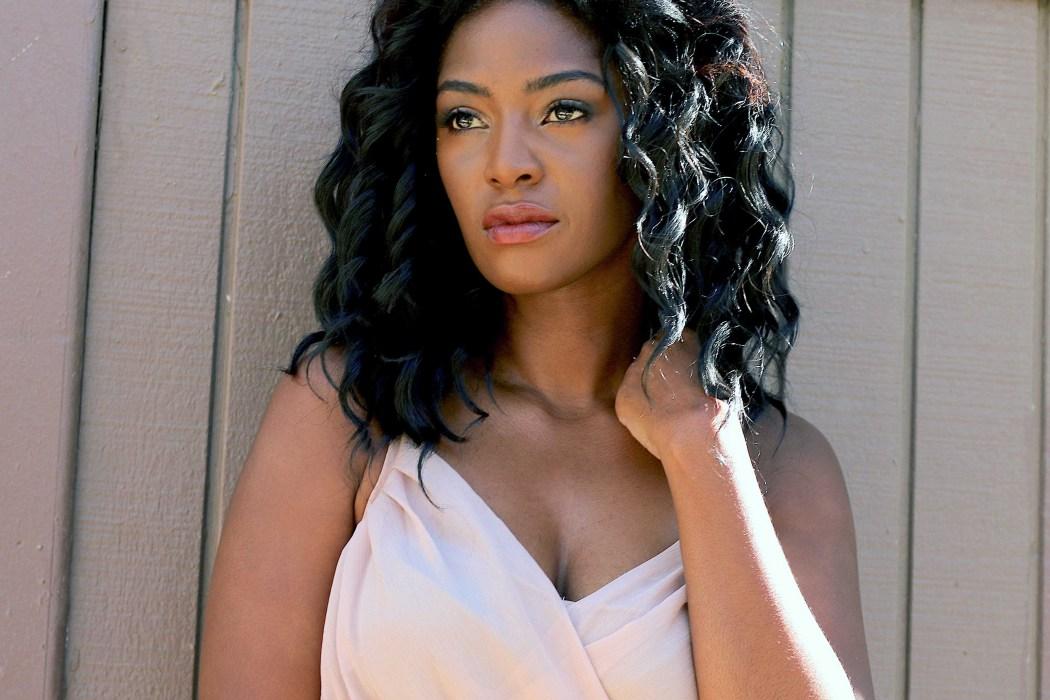 TV One 'Media' Star Jillian Reeves: A Woman With Ambition
By Ebony Allison

Apr. 23 2017, Published 11:49 p.m. ET
TV One 'Media' Star Jillian Reeves: A Woman With Ambition
The first thing you need to know about Jillian Reeves, actress who is casted as spitfire, Giselle, on TV One's original movie turned series, Media, is that she is the embodiment of the phrase 'making moves.' Starting her acting career in college, Reeves has come a long way and shows no signs of slowing down. This month she will begin shooting, Raptors, a film produced by comedic legend, Martin Lawrence.
Through her talent, openness, and charm she has been able to climb to the top. Keep reading to discover Ms. Reeves' journey and her philosophy on how to balance it all:
The latest project that you were part of was, Media. Tell us what it's about.
Media comes from the brain of Cathy Hughes, who founded Radio One and TV One. Much like her life, Media, is about a family who owns a multimedia conglomeration of radio, print, TV, and the ruthlessness of keeping a stronghold on that business. I'm in the rival company that's coming in to take their crown. I'm trying to get to the top by taking them down.
In the movie you played Giselle Marks. Who is she as a character?
Her title is the Director of Business Development. She works in a rival company. She's actually the rival of the daughter of the matriarch of the main family. There is some man drama [laughs] between a guy that she likes and a guy that I like, and there is some personal animosity. I bring a lot of drama to the situation, and at one point I'm holding her up at gunpoint. I was a little off the chain in this [laughs]. It was fun—a fun ride.
Article continues below advertisement
You are also involved in a new project, Raptors. What is that about?
We start shooting next month. It's sort of a dramedy. Its about two friends who live in the hood—well they don't live in the hood now, they live in the suburbs—but their grandmother still lives in the hood, and they sort of become these superheroes of the hood. They're trying to stop the drug dealing on their block, and I am the girlfriend of one of the guys, who also works at a newspaper. It's sort of similar to Media in terms of doing a one hour movie that they hope to spin-off . I get intertwined with some of the shooters and the news, the people that I don't know are in this drug business, and my boyfriend. It's a dramedy because its funny, but it's a got some serious subject matter. My character is more straight-laced. She's a bit more professional and by the book, but I think she's going to end up having a lot of interesting twists and turns as we go along.
Are you excited to be working with Martin Lawrence?
It should be interesting, I'm excited though! I definitely grew up with 'Martin' on TV, and he's still on TV all the time on syndication. So far, all of the interaction has been great and it should be fun. I'm excited to really get into the work and shoot, and just learn from him and be a part of the whole process.
What is the biggest difference between shooting a series and a movie?
A series is faster paced, for a longer time. A movie generally, and depending on the budget, you have a little more time with the material and to develop your character. With Raptors we're not shooting until next month, but I got the script in January. I had more time to sit with it. But when I did Media I got the script on Monday and was shooting on Thursday. So, it turns around much quicker. The film has a more relaxed pace. It's subtler. The acting style is subtler for the movies. For TV you have to amp it up one more notch for the small screen. Theater, you knock it up a couple notches. Those are the differences I think.