Tutu's and Tennis: Serena Williams U.S Open Fashion Victory
By Jamie Rollo

Aug. 29 2018, Published 6:32 p.m. ET
Serena Williams shocked audiences for a second time since the start of the Grand Slam tournaments by showing up to the U.S Open in a black tutu, and won. Fans everywhere are raving about this amazingly uncommon ensemble.
"I think we sometimes went too far," Guidicelli told Tennis Magazine, "The combination of Serena this year, for example, it will no longer be accepted. You have to respect the game."
Article continues below advertisement
Respecting the game seems to be a basis for the tennis community on the insistent commentary surrounding William's outfits, hairstyles, and looks in general. Ever since its conception, the game of tennis has prided itself on its pageantry, and still harbors an old world mind set of clean white uniforms and gender norms. This attitude, held in such high esteem, allows people to attack not just Williams, but her sister Venus and any other women who decide to bend the very tight gender normative rules.
Article continues below advertisement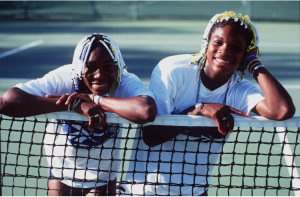 Article continues below advertisement
The tennis player said at a conference that she has since found other methods to help with her blood clots, which allowed her to rock the tutu we all have come to know and love. Though her fans seem to be up and arms about the ban on the catsuit, Williams herself seems to just be OK with it. Even making light of the situation saying, "When it comes to fashion, you don't want to be a repeat offender" after someone asked her if she'd ever consider wearing it again.