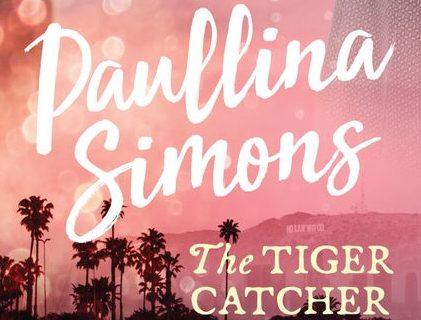 "Tully" Author's New Saga: "The Tiger Catcher"
By Ash C

Jun. 13 2019, Updated 4:50 p.m. ET
The international bestselling author of renowned novels such as "Tully", "Red Leaves", "Eleven Hours", and "The Bronze Horseman", Paullina Simons is making a much-awaited return with a new trilogy entitled "The End of Forever". The first book of the compelling saga is "The Tiger Catcher" in which readers follow the charming Julian and mysterious Josephine down the rabbit hole to explore the concepts of love and loss. The mystical yet inevitable journey will take Julian towards either a wholesome love fulfilled, or utter oblivion.
The story starts in Los Angeles where Julian resides and lives a life of comfort — until Josephine comes into his life and takes his world by storm. As he starts an affair with Josephine, the woman of the unknown who seems to be full of secrets, Julian can't help but lose grip of his ordinary "perfect" life. The plot thickens as the destiny of their love spans across continents and time despite circumstances.
"A safe fairytale is not true to either world," quoting J.R.R. Tolkien in the beginning of "The Tiger Catcher", Paullina Simons continues to captivate readers with her penmanship that creates an achingly beautiful world of love, loss, and found. This is just what her millions of devoted fans worldwide expected as they wait to get their heart broken by her imaginations.
Paullina Simons put out her debut novel "Tully" twenty-five years ago, topping eleven countries' bestseller lists and selling over a million copies in different languages. "Tully" became an international sensation that garnered critical acclaim and completely rocked the literary scene. And that was only her first book. A few years later, Simons went and did it again, snatching Gold with another one of her bestseller "The Bronze Horseman" and selling millions of copies in over 23 countries.
Even twenty years after "The Bronze Horseman"'s inception, it continues to be a staple in many all-time favourite lists. Just this year it was voted as one of the Top 10 Best Historical Romance Novels on Reedsy. After that, Simons has written eleven additional novels, two children's books, a cookbook, and a memoir.
"The Tiger Catcher" is the first novel of the trilogy and was released in May. "A Beggar's Kingdom" debuts in August, just in time for a bit of midsummer reading. The third book "Inexpressible Island" will come out in time for the holidays in December.