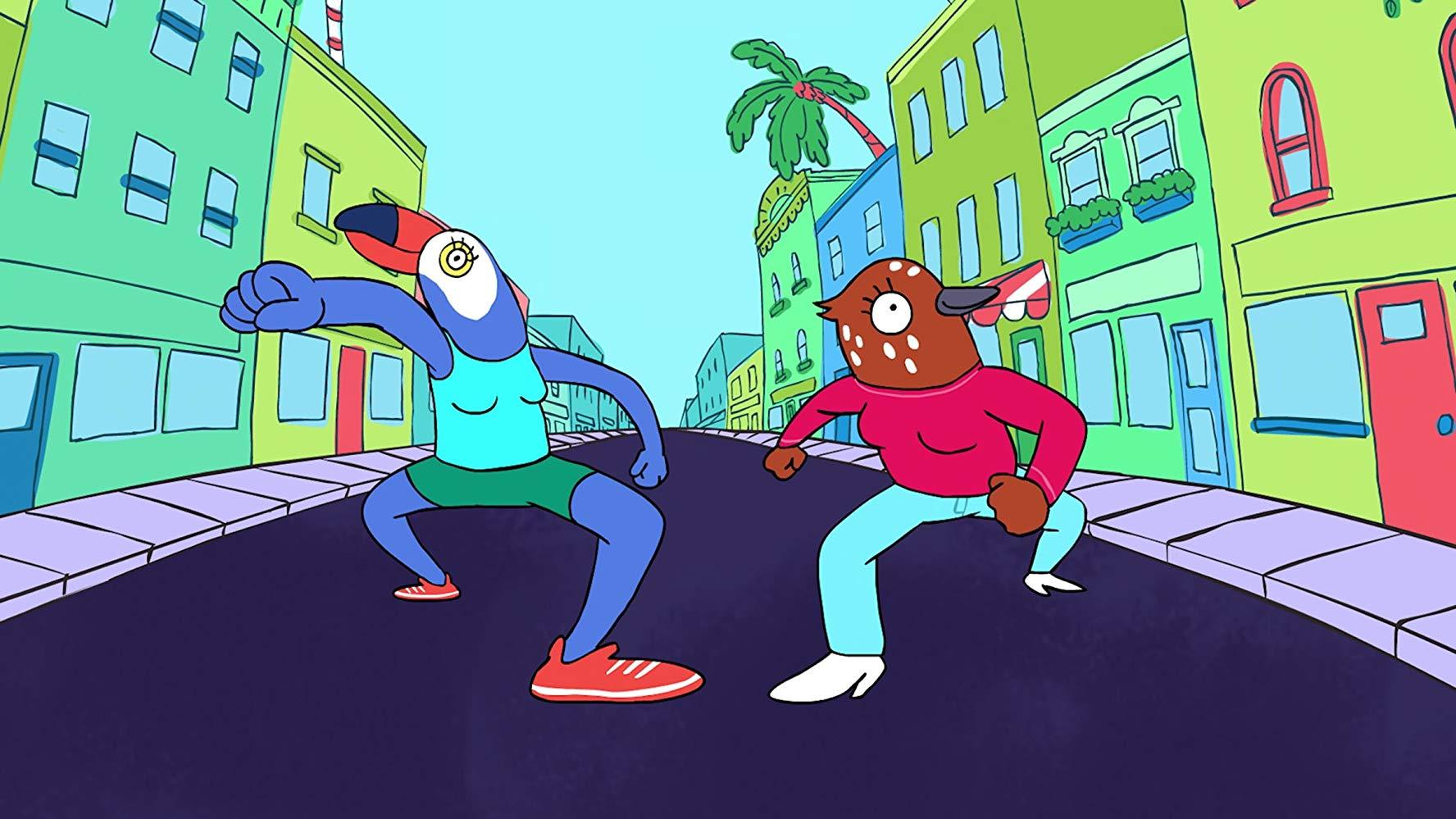 Tuca & Bertie Canceled After Only One Season
By Jamie Rollo

Jul. 25 2019, Published 3:34 p.m. ET
The Netflix original series Tuca & Bertie has been canceled after only one season, and fans are gutted. The comedic cartoon, created by Lisa Hanawalt, explores topics ranging from sexuality, mental health, familial struggles, and more. Because Hanawalt is the production designer and producer behind the esteemed series BoJack Horseman, people felt that Tuca & Bertie closely resembled the comedic style of its predecessor. Viewers are upset about the cancellation because though there are claimed similarities, BoJack Horseman was renewed for a sixth season while Hanawalt's show was axed from the jump.
Hanawalt wrote on her Twitter account, "Tuca & Bertie is everything I wanted it to be: beautiful, funny, fresh, loving, horny, weird, experimental, comforting, and deep. The whole team put our hearts and asses into this show and I'm so proud of it."
While the show did receive amazing reviews, the viewership must've not been there. As a HUGE BoJack fan, I tried to get into Tuca & Bertie, but it just wasn't the same. Personally, I thought Hanawalt's new show was just a little too corny and eccentric for my liking, but that doesn't mean the show and its message wasn't important and entertaining for others.
Article continues below advertisement
On social media, fans of the show have been pointing out that BoJack Horseman didn't have the greatest viewership after its first season either, and they feel there may be sexist undertones. One fan wrote, "#TucaandBertie is like BoJack, except it's the existentialism of being a 30-year-old woman instead of the existentialism of being a mediocre middle-aged man in Hollywood. The latter is a tired trope (albeit done well), and the former was so surprising and special and needed."
Article continues below advertisement
In my opinion, however, I don't think the two shows were anything alike. On the surface, it does seem unfair to hold a show about a middle-aged alcoholic man-horse on a higher pedestal than a similar premise about two women. But, BoJack Horseman had just the right amount of fantastical plot elements to keep it from being tacky. Tuca & Bertie, plot and animation wise, just overdid the animal-world cartoon concept, making it too much to watch. Again, that is just based upon my personal taste.
I don't think that Netflix should've canceled the show after only one season though. In a lot of series, it's pretty common for the first episodes and seasons to be under par. People clearly resonated with Hanawalt's creation, and I don't think it was a good move on Netflix's part to ignore that clear potential.