Try Billie to Avoid the Pink Tax on Shaving Products!
By Emilie Marie Breslin

Feb. 1 2019, Updated 5:48 p.m. ET
Billie, a female-focused razor brand company, recently released an advertisement for woman who choose to shave or not – as all people have hair naturally. The company's motto is, "Billie is female first, with it's tagline, "Razors built for Womankind."
"Shaving companies have always been created for men which may explain why we're still overpaying for women's razors and referred to as goddesses for shaving. Women shouldn't be an afterthought in the shaving category. We deserve to have a great shave and no, we're not paying more for it. We're here to make a daily routine a little more delightful and a lot more affordable," Billie said.
The company sells their product with sharper, smoother and more affordable razors. Billie says it sells, "5 blades, sharper than your killer comebacks, encased in 360 degrees of aloe shave soap for extra skin love and half the price of the competition." The company also sells body lotion, shaving cream and body wash made with natural ingredients, without parabens or sulfates, synthetic fragrance and they were never tested on animals. It also has FREE SHIPPING!
Billie's Recent Ad:
The company recently released an advertisement with a female's choice of whether she shaves or not in mind…and if she does, to buy Billie!
Article continues below advertisement
What is the Pink Tax?
Women are charged for specific products and/or services simply for being female-focused. This makes zero sense since women shave more hair when compared to men and more often – why is it more expensive?
"You see it with fashion, dry cleaning and personal care. And you see it with razors," Billie said. "That's why our razors aren't just half the price of women's shaving brands, they're priced in line with men's razor subscriptions."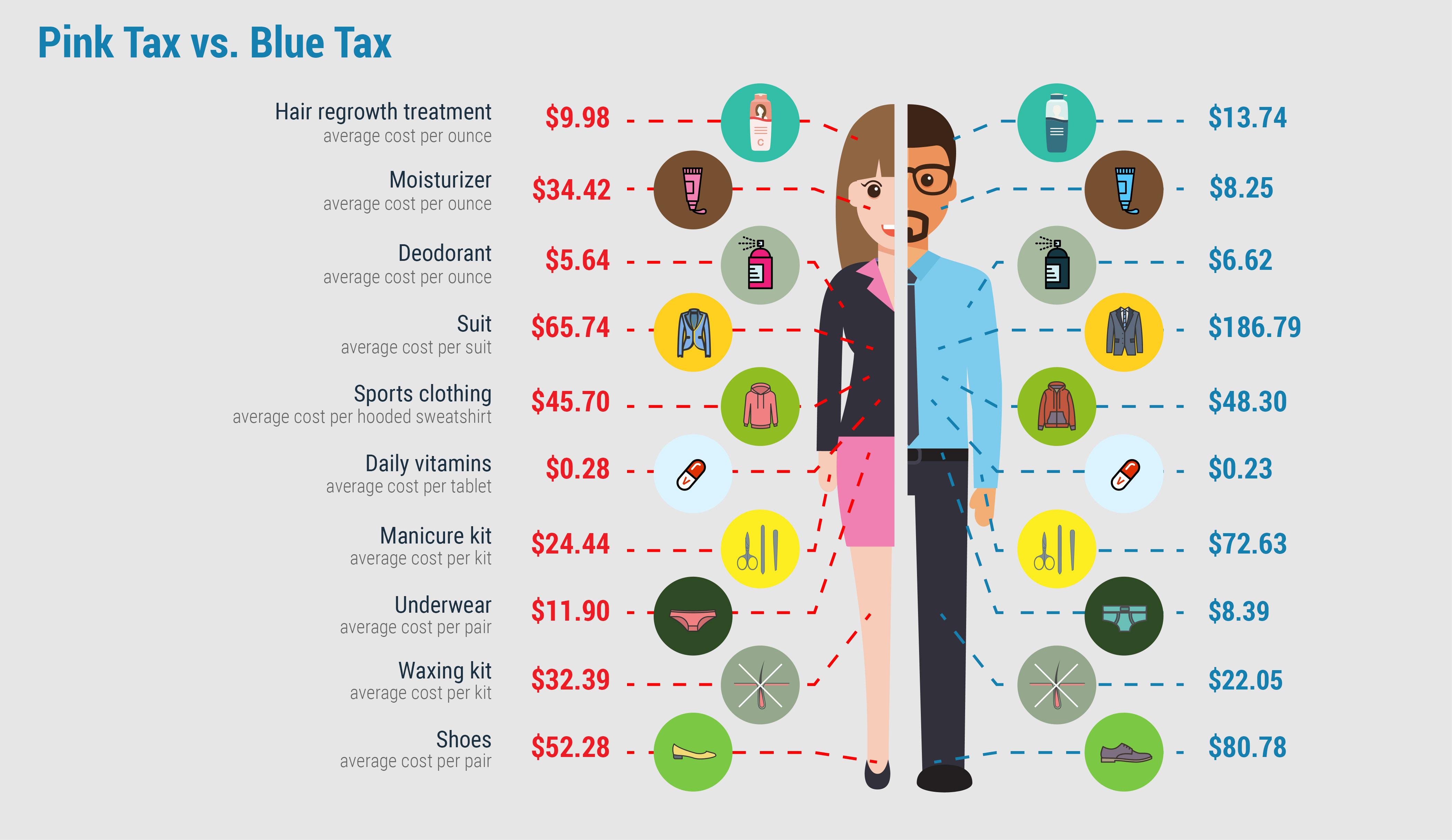 Article continues below advertisement
Why Do Women Shave?
"Prior to 1915, body hair on a woman was seen as a non-issue thanks to the straight-laced styles of the Victorian era – with women draped and buttoned up to the chin, shaving your armpits was as odd and unnecessary as shaving off your eyebrows," Bustle said. "To convince women that buying a razor came part and parcel with buying the latest fashion, catalogs began to cleverly market the two products together."
"The goal of advertisers and magazine editors wasn't to meet women's needs – it was to create new ones."
-
Article continues below advertisement
"The goal of advertisers and magazine editors wasn't to meet women's needs – it was to create new ones."
"Gillette labeled body hair 'an embarrassing person problem' while another ad claimed you'd be 'unloved' and 'embarrassed' if you had 'ugly, noticeable, and unwanted hair'. If you shaved you were dainty, attractive and stylish. If you didn't, you risked being pegged as the opposite," according to Bustle. Companies clearly catered to the social norms of the time. This was during the 1910s and 1920s…and these ads were only armpit focused…
Companies had a field day once shaving legs came into focus, slowing convincing the world a woman wasn't feminine or really female if she had body hair. This started in the 1920s and 1930s as dresses and skirts became shorter, and rose in depth during the 1950s. The shorter the length of her clothes, the more she was supposed to shave.
Today's Thoughts:
"While the last couple of decades revolved around Brazilian waxes and no-hair-no-where looks, the last few years opened up a dialogue that brought us back to the 1800s, when body hair wasn't seen as so taboo. Embracing bikini lines and hairy pits, women are beginning to bring attention to the fact that shaving is just a social construct – a woman with hairy pits isn't unfeminine; that's just something we were taught to push products." Bustle said.