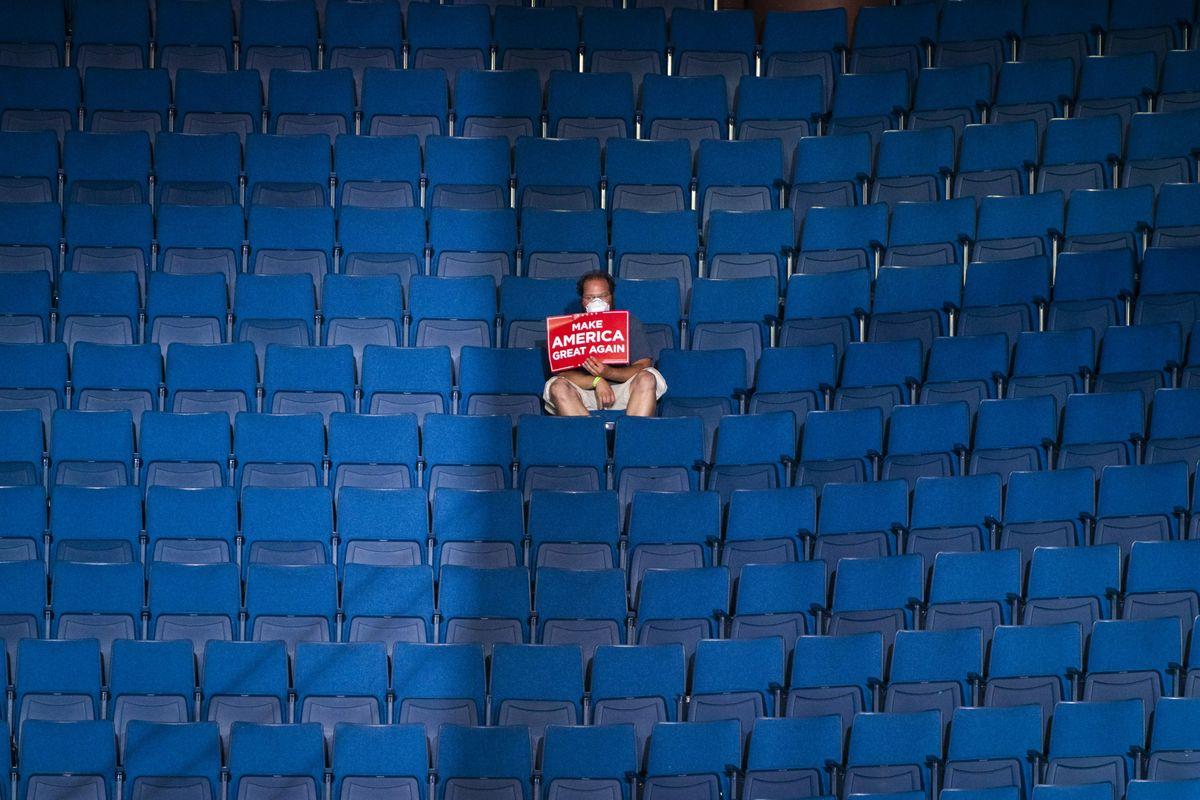 How Gen-Z Hijacked a Trump Rally
By Jamie Rollo

Jun. 22 2020, Updated 8:08 p.m. ET
words by Mackenzie Murray
On Saturday, June 20 in Tulsa, Oklahoma, President Trump was publicly humiliated at his own rally by the likes of Gen Z teens on the internet. Originally scheduled on Juneteenth, the Trump rally in Tulsa was moved due to the blatant disregard of sensitivity towards the holiday. It is said that TikTok users and K-Pop fans united forces to reserve thousands of seats at the rally to then never show up. The prank was a success and the crowd was deliberately smaller than the expected attendance.
The rally was held at BOK Center, which has a capacity of 19,000 seats but the campaign received over a million ticket requests. According to a spokesman for the Tulsa Fire Department on Sunday, the fire marshal counted 6,200 scanned tickets of attendees. It is impressive that the Trump Administration never caught wind of the idea as the prank got its footing on social media.
A few months ago, the idea started on Twitter and was shared around the K-Pop community when it eventually took off on TikTok. Users would encourage their followers to register for a seat at the rally and never show up. TikTok is the latest video sharing platform and is said to have over 800 million active users, which can aid in executing a viral prank. However, users and pranksters remained conscious of the Trump campaign and kept the prank on the down-low.
Article continues below advertisement
YouTuber and TikTok user Elijah Daniel tells BBC, "It spread mostly through Alt TikTok — we kept it on the quiet side where people do pranks and a lot of activism," he continues to say, "K-pop Twitter and Alt TikTok have a good alliance where they spread information amongst each other very quickly. They all know the algorithms and how they can boost videos to get where they want." The users typically deleted their posts 24 to 48 hours after posting to eliminate any trail of clues that could get picked up by Trump's administration or his supporters. Daniel says, "These kids are smart and they thought of everything."
Article continues below advertisement
Representative Alexandria Ocasio-Cortez clapped back to Brad Parscale's tweet that said "radical protestors" "interfered" with the rally by retorting with, "Actually you just got ROCKED by teens on TikTok who flooded the Trump campaign w/ fake ticket reservations & tricked you into believing a million people wanted your white supremacist open mic enough to pack an arena during COVID."
It is evident by the current state of the world that change is here and it is happening. The new generation is not afraid to stand up to those in power and they have their own means of doing so.