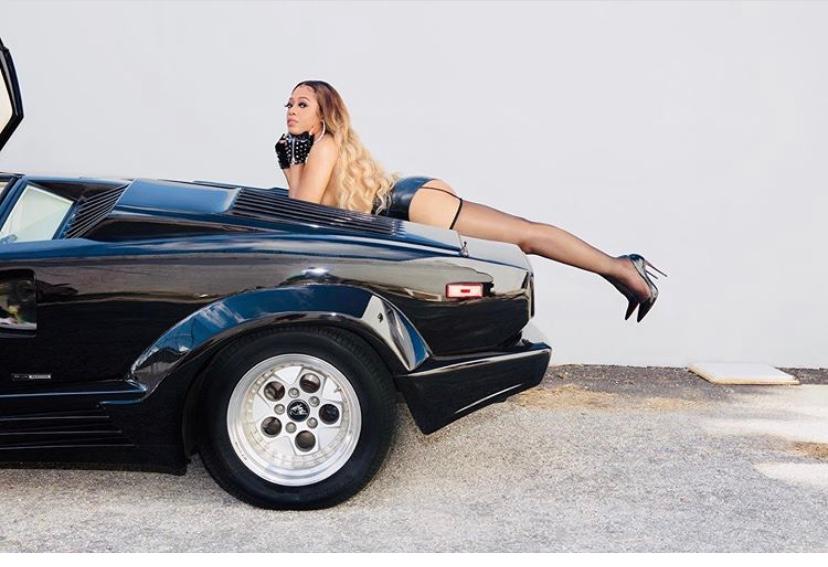 Trina Releases Her Sixth Studio Album, 'The One'
By Krystle Coleman

Jun. 21 2019, Updated 6:56 p.m. ET
Trina launched her sixth studio album, The One. The project is keen, unhurried, sharp yet free flowing and fun. The platinum selling rapper added just the right amount of flirtation, star power, and her lavish giggle to hook listeners.
The One is the home for tracks that are brassy and in your face, some of which are supported by both male and female featured counterparts. This includes rapper Lil Wayne, 2 Chainz, Dave East, Sevyn Streeter, Nicki Minaj, Lil Boosie and Plies to name a few.
For a new listener of Trina, The One has high tempos, sass and coin catchy lyrics. To obsessed, overzealous 10-years-plus fans like me, Trina's new project feels like fresh air and New Year's Eve all wrapped in one.
Trina flaunts her lyrical strength on bossy, rhythmic beats such as "Can I Live" featuring Dave East, claiming her rightful throne as the original "Bad Bitch" with lines such as "Never Had To Beg, I Hustle."
The artist further solidifies her rap royalty role and celebrates her endurance with tracks such as "Photo" featuring Roquois, and "Ride Clean" featuring Lil Boosie and Plies which both carry heavy beats and full on bass, but hold their own colorful prerogative.
Article continues below advertisement
From the ode to Atlanta landmark "Blue Flame", to the energetic DJ Khaled introduction, women around the world can pop on Trina's The One album and find a track or two, or ten that will encourage their "inner bitch" to start roaring from track two.
Simply put The One is a consistent body of work, full on variety and expedition that takes us on a bountiful music journey throughout its 15 tracks. Giving listeners traditional melodic hits and obnoxious confidence.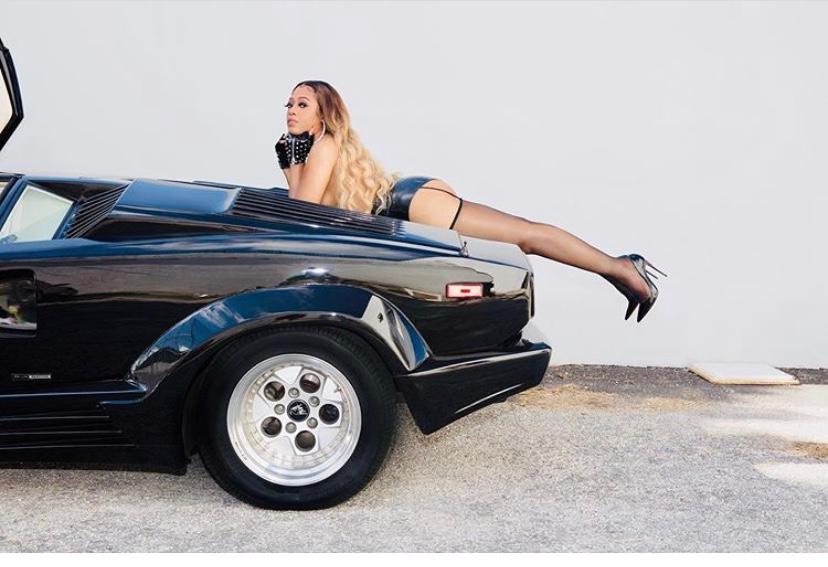 The One doesn't remind us of who rap star Trina is, instead it introduces us to an entirely new woman. The rapper has far come from her "Nann" chants, firm backside "staple" imprint, and in-your-face lyrics. On The One she's present, vulnerable, and full of self esteem.
Released on her independent label Rockstarr Music Group, The One gives Trina stans just what we needed, right when we needed it. Most importantly, it delivers straight with no chaser.
The term "the one," represents a person of a specified kind, rarity, and sole value all labels that tightly to the tone of the album . If this rap crooner's goal was to fiercely grab attention, empower women & wake up the "Bad Bitch Nation", then mission accomplished.