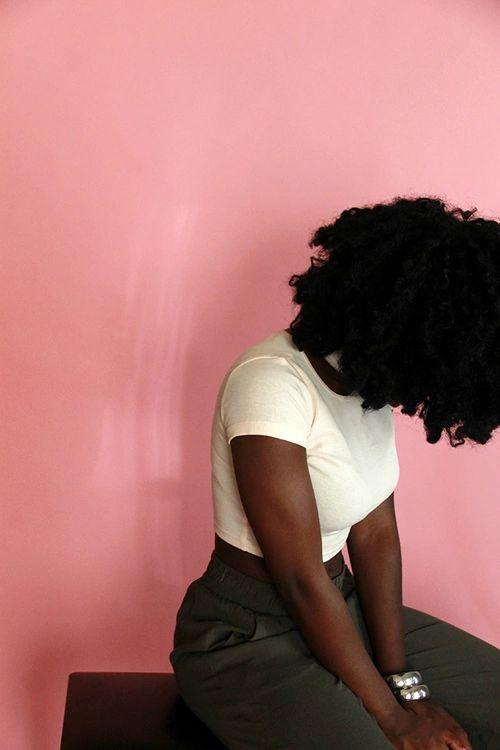 The Trend of Choosing to be Childless
By Kaylin Young

Mar. 22 2019, Updated 3:43 p.m. ET
It seems that every time I log onto Facebook or drive through my old neighborhood with high school friends, I see another ultrasound pic or get a plus-one invite to a baby shower of someone I grew up with. While my heart bursts with excitement for my friends and their bundles of joy, there is a haunting pang that beats in the back of my mind. For me, baby announcements are a sigh of relief – that I'm not the one pregnant.
My friends think it's strange, my mom thinks it's heartbreaking, but I just think it is what it is. I do not have the desire to birth my own children. I love a sweet maternity photoshoot, adorable gender reveal ideas and even picking out baby names – my list is endless. But conversations about the reality of pregnancy in my life all seem hypothetical.
Regardless of the confused looks I get when I confess this out loud, I am not the only woman with this thought-process. Some may call it heartless or too young to own a motherly instinct, but the real name for it is voluntary childlessness; defined as the lifelong voluntary decision to not have children. In some psychology circles, this only entails biological childbearing, but other communities extend the definition to fit not having biological, adopted or step children.
Childlessness has been historically known as a route strictly for women who are barren (biologically unable to conceive). Up until the 1970s, marriage and parenthood were seen as prerequisites for adulting and women were deemed inferior without the title of "mother."
For decades in the early 1900s, women who went to college had two goals in mind: graduate and build a family. Today, women's goals are endless, but the build-a-family goal is falling lower and lower on the to-do list.
The National Center of Health Statistics confirms that the percentage of women who define themselves as voluntarily childless has been rising for decades. In 1982, only 2.4 percent of women within childbearing age chose the childfree life. Then, 4.3 percent in 1990, and 6.6 percent in 1995. That was 4.1 million women saying no to motherhood in 1995. The number is assumed to be double that today. But parenting was not the only thing women were turning down. As the rhyme goes: "First comes love, then comes marriage…" Or not.
Article continues below advertisement
In 1980, the median age for a first marriage was 23 years old for women. In 2010, it was 26 years old. Today, it is 28 years old. As the newlywed age increases, the likelihood for baby making decreases. Marriage – or serious relationships – after a woman is beyond childbearing age is one of the many factors that go into making the decision to be childfree. Other top reasons include not wanting to lose career momentum, fear of childbirth, belief that a child will interfere in lofty life goals, pessimism about bringing a child into a world they feel is declining (global warming, war, political strife, etc.), fear of losing self or relationship stability… the list goes on.
For me, the first reason resonates the most. I – like many women in America – have high career standards. We know what we want and we don't need any interruptions – as cute as they may be. This motive resounds for several childless women. Researchers have found that childless couples tend to be more educated, and are more likely to have entrepreneurship and management occupations as their #1 life focus. But it seems that no matter how successful a woman is on the job, her co-workers still request to set her up on blind dates, her parents ask if she's finally found "the one", and her girlfriends wonder when she's going to "settle down and raise a family already." These repetitive questions imply that the American dream is not complete until a woman has a respectable career, a trophy husband, and mini clones. But for many women, that version of the American dream is not what they imagine in their future and the questions become reminders that their mentality is still frowned upon and other personal victories will never be enough.
Article continues below advertisement
The mommy expectations are the same many places – including Hollywood. But celebrities like Tracee Ellis Ross, Gloria Steinem, Chelsea Handler, and Oprah have found solace in ignoring the stigma and living their best lives despite the unending red-carpet kiddie questions.
This slideshow requires JavaScript.
Ultimately, the argument is not whether having children is good or bad. The desire is to respect the decision of women who know that it is not an ambition they have for their lives. From what I have heard, motherhood is beautiful, but it is not an easy feat. It is a lifelong commitment and for some of us, the closest we are getting to commitment is that 6PM hair appointment every other Thursday from now until eternity.
So bottles up to all the mothers who decided parenthood was the route they desired… and bottles up to the ladies who decided they'd rather raise their career or take solo trips until their hair turns gray… and bottles up to the babies who will grow up to become decision-making members of society one day who will choose to repeat the process or start a new one.