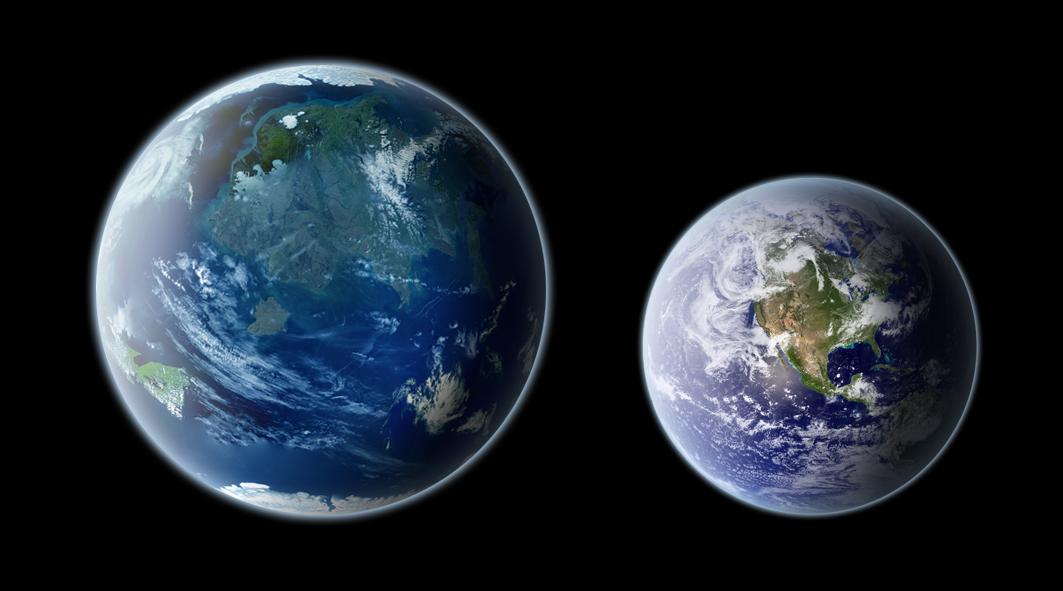 To Infinity And Beyond: The Hunt For A New Earth
By Elysia J

Jul. 22 2021, Updated 12:21 a.m. ET
With the effects of climate change raging, the desire to leave the earth grows more and more. But for those looking to escape, where's best to go?
The first thing expats of earth would be looking for is a habitable zone, otherwise known as a Goldilocks zone. The latter name because it's not too hot not too cold, just right. Because earth is the third planet from the sun, its temperature allows life to thrive. If earth was too far from the sun its oceans and atmosphere would freeze. Likewise, if it was closer to the sun the water of the planet would boil off. Neither of which would work out to well for us, as we kind of need water for all life on earth to function.
So when hunting for a new planet the expats would need a planet that is the right distance from a star (the sun is a star). On top of that, it has to be the right star, one that is wide and hot enough to sustain life.
Then the planet itself has to have the right size and composition. Large gaseous planets like Jupiter are unlikely to fit the bill. The expats want a rocky planet similar in size to earth, which is a tough find.
According to the most recent information, there is only one planet that fits the bill.
In 2020 a paper was published in The Astronomical Journal which was written by scientists from NASA, the SETI Institute and other organizations. It claimed that there may be up to 300 million planets on the milky way that are "potentially habitable". However, just one year later a paper published in Monthly Notices of the Royal Astronomical Society totally went against the previous estimate. It estimated there were very few planets that came close to meeting the criteria, and only one with real potential.
The planet in question is called Kepler−442b. It is a rocky planet that orbits a wide hot star. It is double the mass of earth and (unfortunately for expats) 1,120 lightyears away. On top of that, while it has the most potential it does not quite get enough heat to make perfect conditions.
So for now, the search continues.