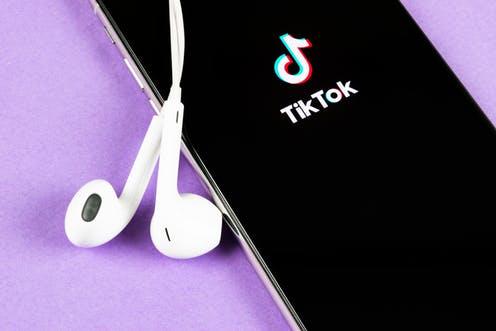 TikTok is a Threatening Force for Silicon Valley
By Jamie Rollo

Nov. 4 2019, Published 6:08 p.m. ET
2019 has become the year of TikTok. Across the world, millions of people have been posting second-long videos dubbed to their favorite songs or scenes to the application. This past year, TikTok was downloaded more than 750 million times beating social media staples Facebook (715 million), Instagram (450 million), YouTube (300 million), and Snapchat (275 million). Founded by ByteDance, a 7-year-old company based out of Beijing, TikTok is seemingly posing a large threat to American tech companies.
According to The New York Times, Congress had asked the U.S Committee on Foreign Investments to review ByteDance's acquisition of the American-made phone app, Music.ly (which later became TikTok). With this being China's first globally successful tech product, all of Silicon Valley is struggling to remain competitive. "They see that TikTok right now is having a moment, and they have a natural concern when any other app gains share in attention," Eugene Wei, a media executive, told The Times. "And we haven't seen another consumer app make that much headway in attention market share in recent history."
In order to keep up with the trend that TikTok set, the major social media giants have been creating in-app features that provide the same service as ByteDance's application. However, their feats have proven unsuccessful. Facebook attempted to launch "Lasso," which was referred to as a "TikTok clone." Lasso did not see nearly the same success. It had only been downloaded less than 500,000 times and the most popular posts only have a few dozen likes.
Article continues below advertisement
YouTube, owned by Google, also attempted to recreate the commodity. The in-app feature, called Firework, would allow users to edit similar, short videos. Instagram, owned by Facebook, is also working on a feature called "clips" would allow similar, TikTok style edits. Snapchat, however, has been one of the few companies to embrace TikTok through partnerships.
Facebook founder Mark Zuckerberg believes the issue with TikTok goes deeper than the attention business. He previously said the Chinese government is trying to censor the internet globally. "China is building its own internet focused on very different values, and is now exporting their vision of the internet to other countries," Zukerberg said in a speech at Georgetown University. "While our services, like WhatsApp, are used by protestors and activists everywhere due to strong encryption and privacy protections, on TikTok, the Chinese app growing quickly around the world, mentions of these protests are censored, even in the U.S… Is that the internet we want?"
ByteDance has been denying these claims, however. A spokesperson for the company, Josh Gartner, affirmed the Chinese government does not censor content on their app and that their policies and terms of agreement are led by a U.S team. "We have said clearly that these accusations are false," said Gartner. "This is an unfortunate attempt by Mark Zuckerberg to redirect scrutiny onto a competitor that he's failed to copy."