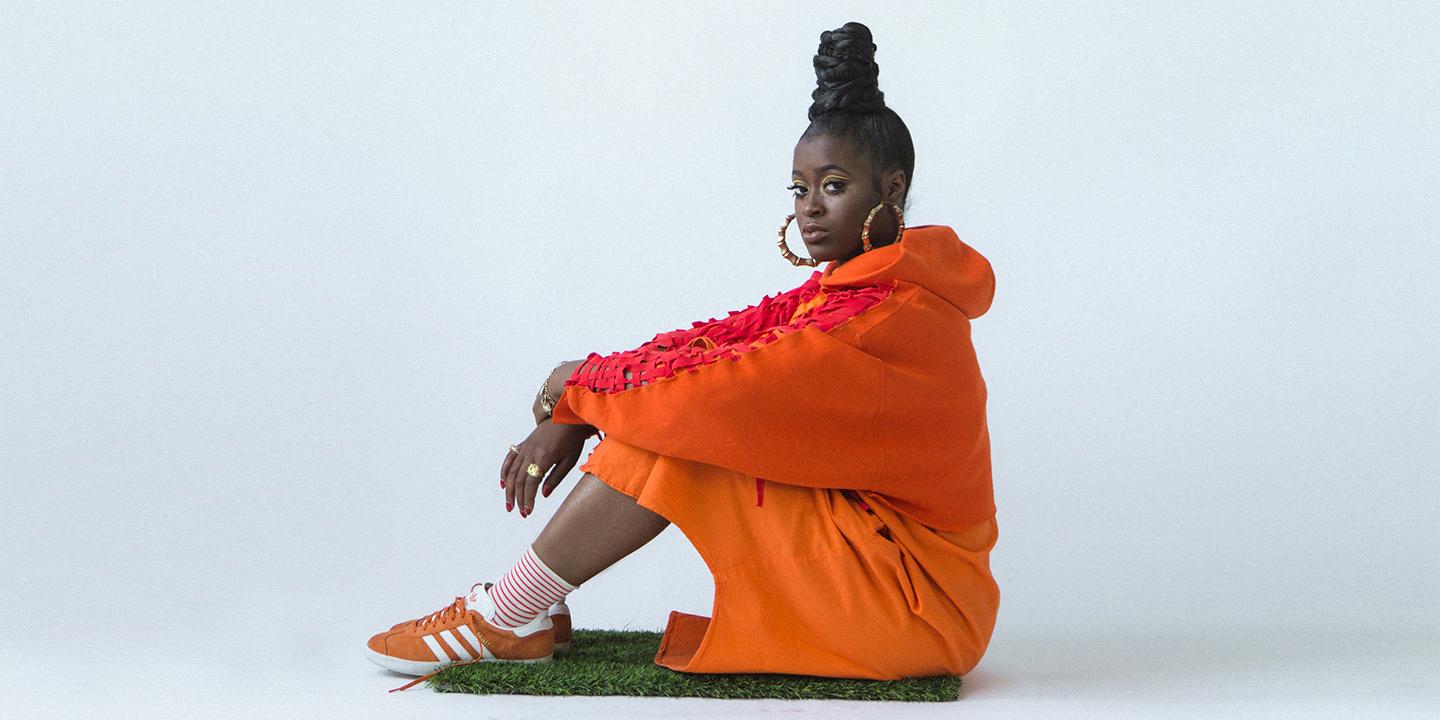 Tierra Whack: The Weird And Wonderful
By Elysia J

Aug. 29 2019, Published 6:49 p.m. ET
Tierra Whack is a fascinating up-and-comer in the rap world. She is of course not the fist rapper to be quirky and silly. But few can match her particular brand of surreal humor. With videos featuring demonic dentistry and cannibalistic potatoes, she tightrope walks the fine line between cool and disturbing. All whilst backing up the bizarre with genuine musical talent and craft.
She started generating a massive buzz among critics and fellow artists alike with her 2018 project Whack World. A 15 minuet long track with a collection of one minute songs. Each song has a different sound and style and each has a music video that blends into the one before it.
Article continues below advertisement
The ambitious project is far from the only example of originality and creativity. Her 2017 track "Mumbo Jumbo" and its accompanying video is a frequent talking point in profiles of the artist. The same can be said for the more recent release, "Unemployed." The videos boast over one million and over two million views on YouTube respectively (they also happened to be the ones with the dentist and potatoes).
Article continues below advertisement
Although not to the same level as today, Whack got her first taste of fame early. She had spent much of her childhood writing raps and poems which did not go unnoticed by her mom. One day when Whack was just 15, the pair happened across a filming for WERUNTHESTREETS. The group was a Philly based blog and channel that had previously featured the likes of Meek Mill and Reed Dollaz. Although reluctant to introduce herself at first, after encouragement from her mom she ended up performing a freestyle for the group. She clearly left an impression as the video was posted that night. The public were equally enthralled. The sheer amount of love for her clip lead her to become a known name on scene. But after rapping almost every day, alongside stars such as Meek Mill, Whack suddenly decided to leave town.
The rapper told Dazed that this surprising decision was motivated by two limitations of her local freestyle fame. Firstly that it didn't allow for any growth. Secondly, that there just wasn't any money in it. So Whack moved to Atlanta. She finished high school, worked to by herself a laptop and began experimenting with her own songs. It wasn't until two years later that she returned to her hometown.
But her return was not a story of instant success. Whack suffered though homelessness for three months after her return. Determined to meet her ambitions, she refused to go back to her mom in Atlanta. Instead she says that music got her though the dark times.
It's safe to say that Tierra Whack has earned the success she enjoys today, and even safer to say that there's bound to be more exiting things from her in the future.