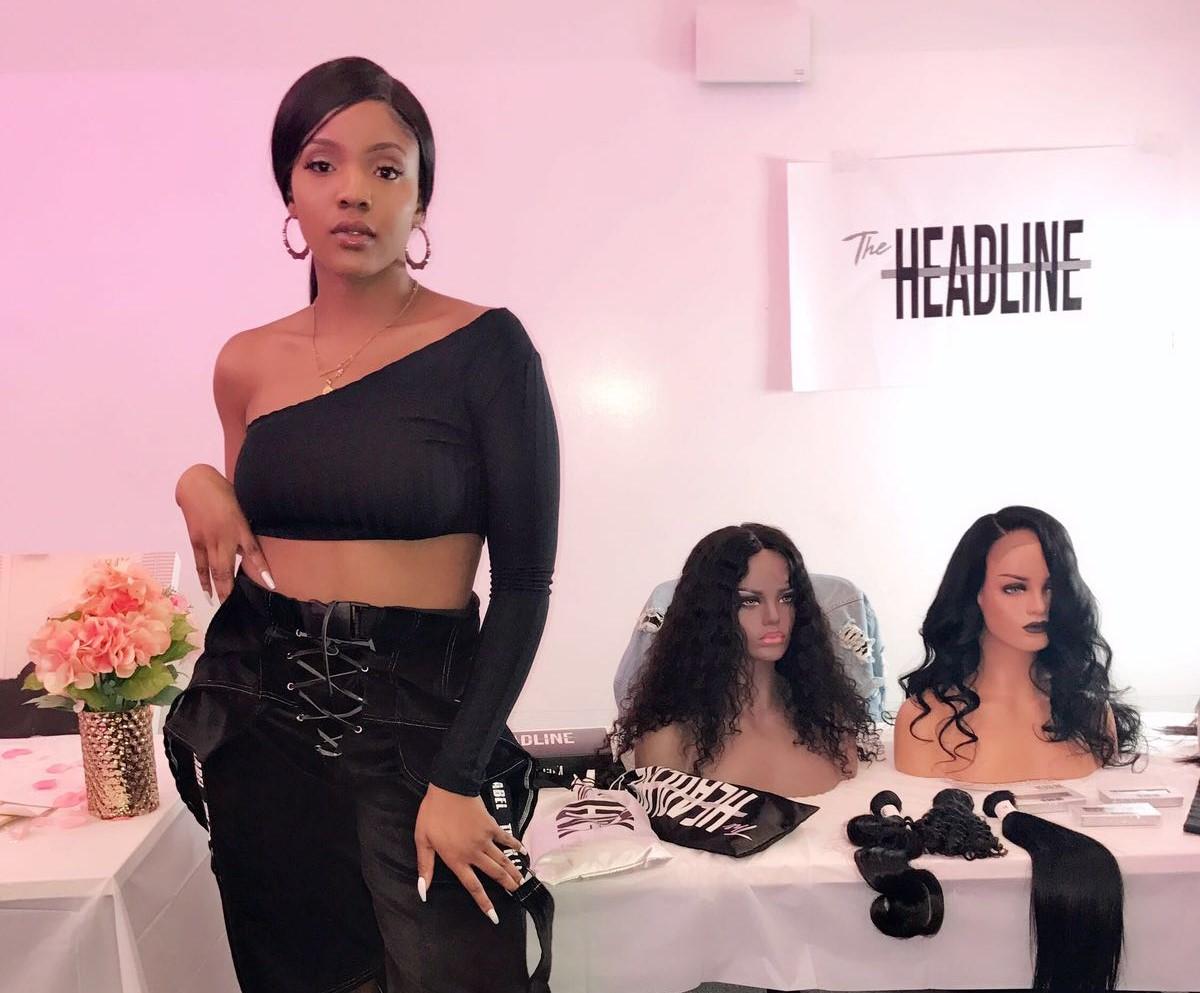 This Student-Entrepreneur is Making Headlines with her Luxury Hair Brand
By Kaylin Young

Jan. 24 2019, Updated 6:17 p.m. ET
"I never wanted to marry a ballplayer or rapper to put me on. I wanted to put myself on," says The Headline's founder, Amara Onwukaeme with a gaze that confirms her persistence. Onwukaeme is a 21-year-old Atlanta native who launched her luxury hair extension brand in the midst of her junior year at Howard University. But her reach extends far beyond her HBCU campus as The Headline has slayed everyone from boardroom bosses to Chinese Kitty. In a year when women of color spent over $600 million on hair products and services, Onwukaeme decided to cut her own piece of the black girl magic pie. This entrepreneur sat down with Bombshell to share some frozen margaritas and her success secrets on how she balances a booming business and 8 a.m. classes.
Bombshell: The Headline has taken off. But not a lot of people know that this wasn't your plan A. You've previously competed in oratory competitions at Harvard University and had plans of becoming a lawyer. How did The Headline come about?
Amara Onwukaeme: It might sound cliché, but it honestly found me. If you asked me about Headline last year, I'd say, "this is just something I do on the side." But now, if someone was to ask me how I made it from making $30 wigs to where I am now, I would be speechless. One thing leads to another and life is about self-discovery. Who you are at 18 is not who you'll be at 21 – especially for me. In that short span, my opinions and desires have changed so much. Hair has been the offset of my other passions. I like speaking to women about beauty. I like encouraging other entrepreneurial spirits. I really like being amongst other women are bosses. I have worked with so many different women, from influencers to 9-5 careerwomen, but hair is the universal thing that has connected us.
Article continues below advertisement
Bombshell: When was your "ah-ha" moment when you realized The Headline could really be something big?
AO: When it started taking precedence over my other responsibilities. It got to a point when I had so many orders that I've had to skip a class because my client needs this wig by tomorrow and I'm going to make that happen. It's kind of like falling in love. You like someone at first and then you get comfortable and one day you realize this is my person. I want to spend time with this person, I don't have eyes for anyone else because no one else is that important. It's not even a moment, you just find yourself in a moment of realizing that's the priority. After a while, I went to my mom and said "this is real. I really enjoy this."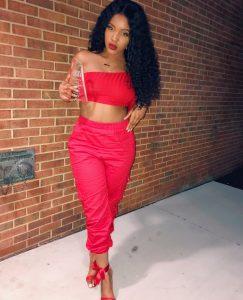 Article continues below advertisement
Bombshell: Now that business is booming, how do you balance being a student and being an entrepreneur?
AO: It's hard. It's really hard, and I've had to make serious decisions about all other areas of my life. I'm choosing not to go right into law school – if that's something I decide to pursue at all. It takes discipline. As an entrepreneur at this age, you can't sleep in until 12 p.m. If that's the case, that means I'm not doing enough, I don't want it bad enough. I have all 8 a.m. classes and I've adjusted my schedule, so I am getting all my schoolwork done early in the day, so I have the afternoon and rest of the day to focus on Headline. I'm not gonna lie and say it's easy, that's why it's not for everybody.
Bombshell: Obviously, we can get hair from anywhere. Why shop The Headline?
AO: Oh, that's easy. Because The Headline sells real hair. Before I launched Headline, I was using a large Chinese vendor for my wig hair and I wasn't comfortable selling it in bundles because I knew it wasn't quality hair. I knew that if I was going to sell bundles, I wanted to sell people good stuff and my mom says, "whatever is worth doing in life is worth doing well." I wasn't going to build a website and build a brand to sell bad hair. I was dealing with all these vendors and I didn't know where the hair was coming from or what the ethical background of the hair was. I found out that these vendors literally get strands of hair from shower drains and faucets. You can have a single bundle with hair coming from several women and I didn't want that. I researched for a long time and tried out several different vendors until I found a small vendor who sent me their hair and they told me that each bundle comes from one person, the cuticles are aligned (meaning all hair grew in one direction), and their women are young, which means the quality of the hair is still firm. My hair is full of luster and takes color well.
In addition to the great quality, Headline is black-owned. The Headline is not coming from any other races profiting off of hair that they won't ever wear. It's hard to be reputable if you don't even wear or use the products you're selling. I go the extra mile for my clients and I really get happy and excited when they like their hair because I know how important hair is to us as black women.
Article continues below advertisement
Bombshell: What do you say to naysayers who argue the hair industry is too oversaturated of a market for you to penetrate?
AO: Everything is oversaturated. Bread is an oversaturated market – there are so many bread companies, but that doesn't stop them from producing more. Clothes are oversaturated. It's about having a good product and knowing how to market it. I have a loyal fan base. Everyone who has bought from me once has bought from me again or is telling their friends to buy from me. And to my last point, I care. I wouldn't sell anything that I wouldn't wear. There have been times when I've gotten distracted by an episode of The Office and realized I left the bleach on for too long or messed up a closure. I'm not selling that because I care about how my clients look and how my work is presented.
Bombshell: What is your advice for other women looking to start a business?
Article continues below advertisement
AO: Whether you're a student or a stay-at-home mom of three, the most important components of starting a business are discipline, humility, and patience.
Discipline because there are so many people who are fake ambitious. People will say all of their goals and have no plan, no discipline. Discipline gets rid of excuses. When I first started, I didn't have a ton of money, but I invested the money I did have into my business and then, it became a snowball effect of disciplining myself.
Humility because it can be hard to admit you need help. Humility is about realizing that you're not the smartest, other people know more than you, accepting advice, accepting mentors. I used to feel like "no one else around me owns a business, no one else is on my level." I was being so arrogant. Issa Rae said in an interview, "You work across, not up." These people in my classrooms care more about me than those who are above me. I really underestimated the pull that the people around me have.
Article continues below advertisement
Patience because when I first start Headline, no one was checking for me. I poured my heart into it, I had this gorgeous website, bomb packaging, but no one was placing orders. Then, on a random day, I got my first order and I was like "Whoa, someone really likes it! Now, I have to go harder." But that took patience. I want Rihanna wearing my hair, but I know that's not going to happen overnight. The things that start fast end fast. The things that last take a while because you know you have to cover the foundation.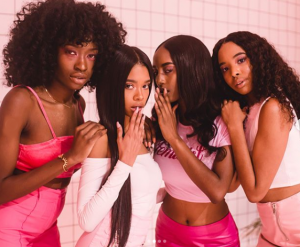 Article continues below advertisement
Bombshell: You have torn down the idea that there is only one seat at the table for black women to succeed by
being an advocate for other female entrepreneurs. How do you fight the competitive spirit that exists so heavily in the world of female success?
AO: It does not make sense to me to feel competitive because what is for you will not pass you. If you told me tomorrow that you were going to start selling hair, I'd be like "yes girl, that's awesome." I'm supportive because there's no way I can sell hair to every single person in the world. Women should be more secure in themselves and realize just because another woman is successful doesn't mean I'm not. You can celebrate other women and celebrate yourself. Winners don't focus on other people, they focus on winning. Everyone can eat.
Bombshell: Fave hair trend?
AO: Wigs! I can become a new person in two seconds.
Bombshell: Fave girl boss?
AO: Karen Civil, Kayla Whitney of Grayscale, Danielle Bahi of Bahi Cosmetics, Milano Di Rouge. And I really love a bunch of women on Howard's campus, like Adrianna Williams of ADW, Micah Thacker of Brow Down by Micah, and you (Kaylin Young) for all the work you do in PR.
Bombshell: Fave piece of advice?
AO: Just start. It's better to start and make mistakes than be the perfect non-executor.