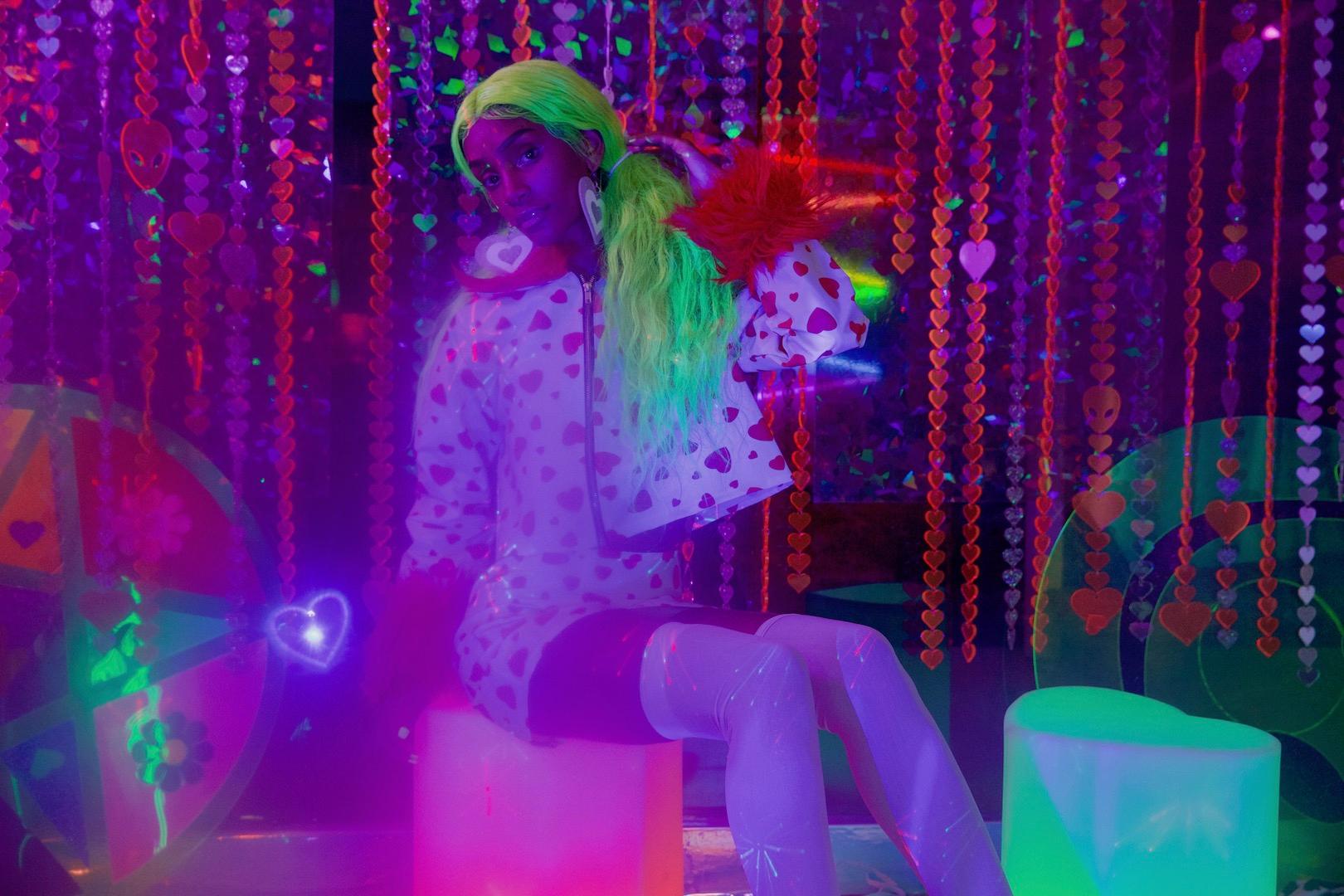 This Line is Straight out of Y2K
By Jamie Rollo

Aug. 8 2018, Updated 10:28 p.m. ET
Designer Cara Bloom just launched a festival fashion line that makes all of our Lisa Frank dreams come true. Inspired by the '90s and early 2000s fashion, Bloom gathered memories from past fashion trends and festival fashion, and collaborated with photographer Marina Fini to create a line and photos of truly unique looks.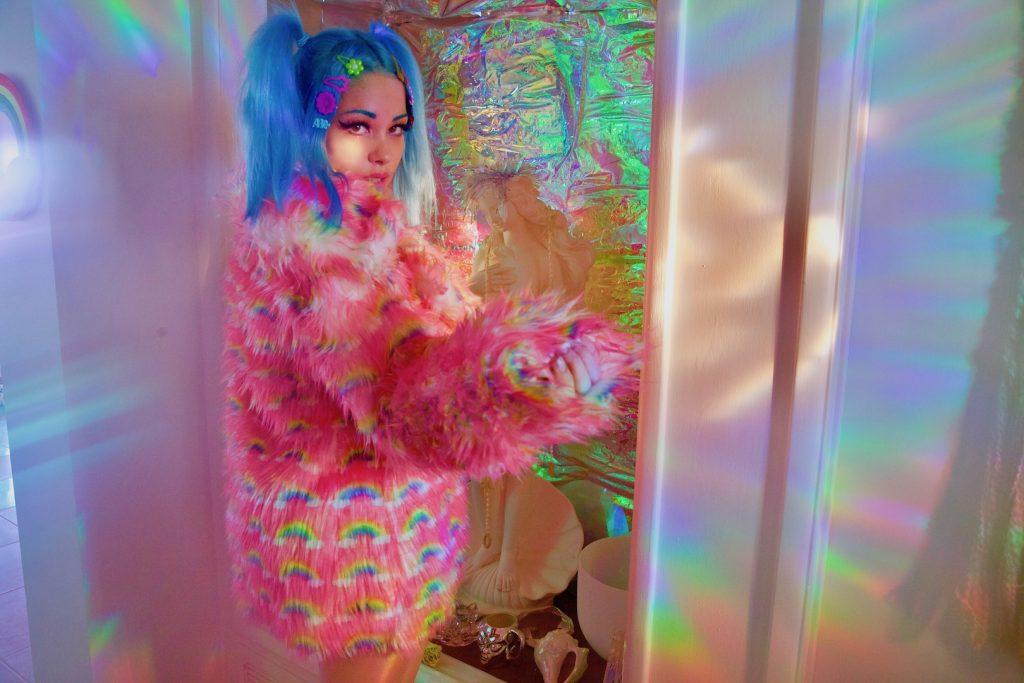 These collections are firsts for Bloom, keeping a cohesive look while also being vibrant and chaotic. In an interview with Galore magazine, Bloom opened up about her true inspiration for the line.
For Bloom the transitional year of 1999 to 2000 was one of great destruction and growth. She told Galore, "It's the only point in time, for me, that my childhood, adolescence and adulthood all collided at once and it was a doozy."
Article continues below advertisement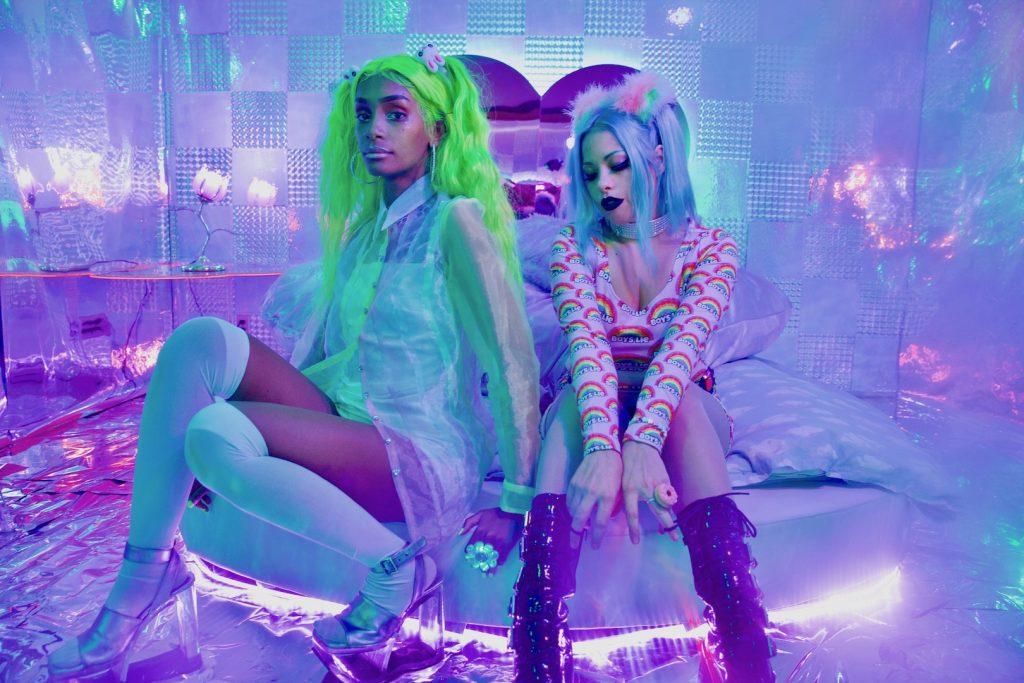 This collection is everything. There are loads of bright colors, flower power, fur, and more. And the photos to come along with the collection are equally as stunning as the clothes.
Bloom told Galore her choice to work with photographer Fini came from a fan-type love of insistant following on all social media. Bloom loved the photographer's work and her use of vibrant color, and knew that Fini would understand the images and look she was going for.
Article continues below advertisement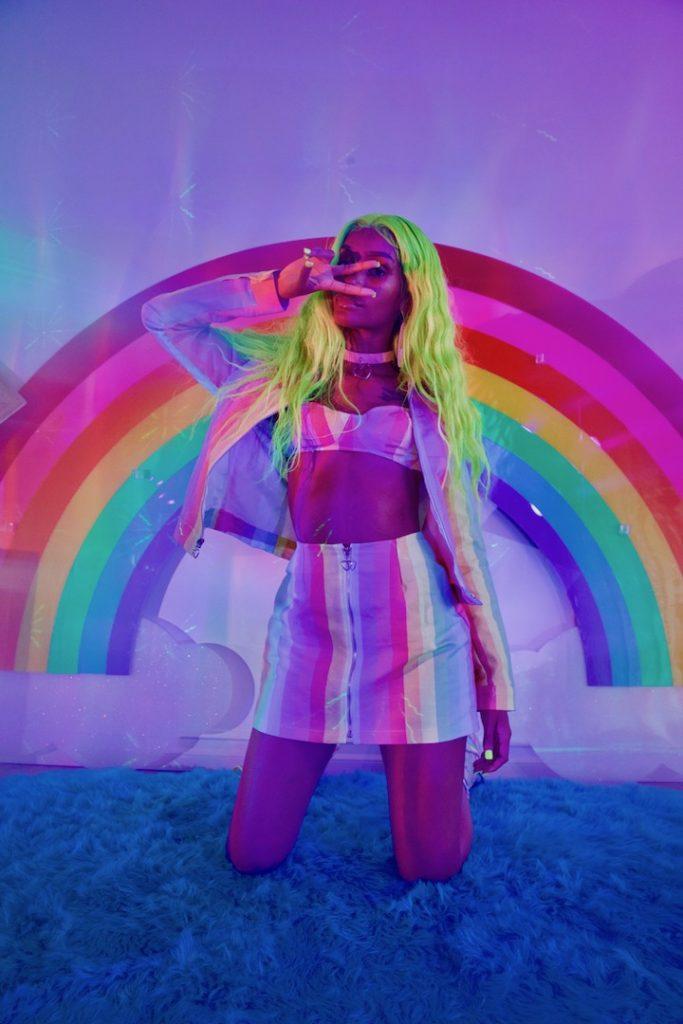 The designer also told Galore that her main goal and takeaway from the collection is to show the public and those who are close to her that mental illness doesn't define oneself. She personally has dealt with anxiety, depression, and ADHD and she wants to the world to know that it doesn't have to limit her, or anyone's, capabilities.