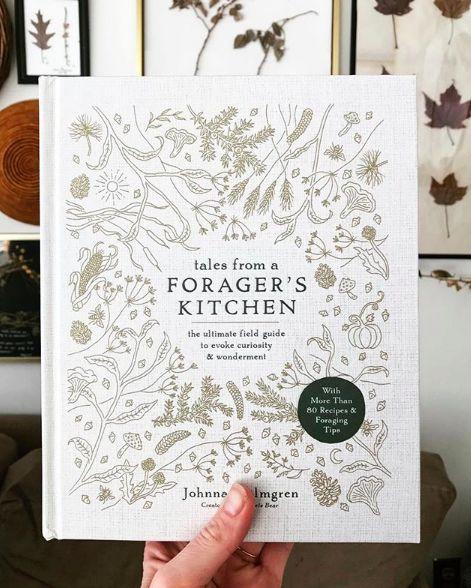 This Foraging Influencers Recipes Will Make You Sick
By Jamie Rollo

Aug. 6 2018, Published 6:24 p.m. ET
With natural food being highly sought after, this Instagram influencer gained a following of 125,000 users for her foraging lifestyle.
Readers took to Amazon to warn consumers the harmful recipes in the books. One recipe that fell under the harmful umbrella is her recipe for dark chocolate dipped mushrooms. However, the recipe calls for raw morel mushroom. Said mushrooms, however, are hard to digest when raw. One amazon customer commented that any foraged raw mushrooms are safe to avoid.
Additionally, it takes a lot of time and expertise to become a forager. You need to know which plants are safe and which are not. In the case of the morel mushroom, it can be easy for people to mistaken the mushroom for so-called "false morels", which contains gyromitrin, a chemical that can cause liver damage, nausea, vomiting, abdominal pain, diarrhea, dizziness, headache, muscle cramps, bloating, and fatigue.
Another concern revolved around an elderberry smoothie. These berries contain glycosides, and like apple seeds, can cause those eating them serious discomfort. Holmgren, however, commented that the small amount required for the recipe is a safe amount for consumption. But experts believe that elderberries are best eaten when they are heated or fermented.
Other recipes under scrutiny include an acorn dish and a wild rice French toast dish. The issue around the acorn recipe is that there is no step or instruction on "leaching", the process in which the chemical, tannin, is removed from the acorn. Additionally, he French toast recipe called for readers to only soak the rice, not cook it, which can also be harmful to the digestive system.
Holmgren commented to Buzzfeed, "if you aren't 1 million percent sure, do not eat it". However, she should not expect her consumers to all of a sudden have a grand knowledge on all things nature and plants. She advises to consult with local foraging resources, however, there are many mistakes that can be made and the negative affects can make consumers and their families very sick.