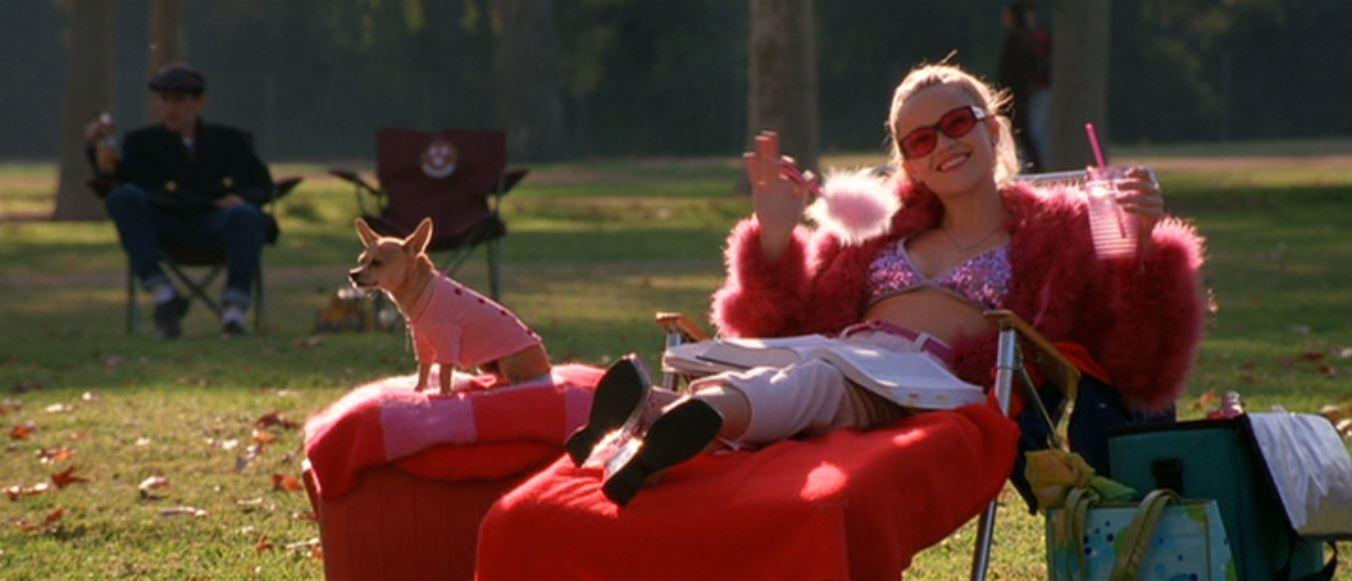 Thinking Of Joining a Sorority? Here Are The Real Pros And Cons
By Jamie Rollo

Jan. 3 2019, Updated 12:58 a.m. ET
With the fall semester right around the corner, I thought it would be fitting to give a list of all the pros and cons of joining a sorority, and things to consider when finding the right organization for you. I joined a sorority my freshman year, and now approaching my senior year, the glitter curtain has fallen. It's allowing me to fully see the true pros and cons of being in a sorority. Personally, I now believe the cons out way the pros, but also I am in too deep now. The whole concept of a sorority can be confusing and intimidating, masked by glitter and snappy outfits. But it's so important to make sure that this is what you want before you end up spending a lot of money and time.
This one is obvious. Joining a sorority gives you an entire lineage of connections in the professional world. If you choose to rush, keep this aspect in mind and ask the sisters about their alumni relations. If they have a solid network, they won't let you go unaware of that.
Something that is extremely intimidating when going to a new school is becoming involved. Most universities have so many clubs to choose from and it can be overwhelming. I find that being in a sorority really made campus involvement easier. By default, you meet more people, attend more events, and you become extremely involved in community service. In a way, sororities kind of force you to be more social and a more involved, more well-rounded student on campus.
Trust me, selling the whole sisterhood thing really made me queasy as well. It sounds so cheesy and corny hearing sorority girls talk about their ~sisterhood~, but it's true. My entire life, I've never actually had any close friends and getting along with other girls proved to be quite the challenge. And of course this varies from chapter to chapter. However, being in my specific organization the past couple of years really brought some amazing people into my life and I am thankful for that.
Article continues below advertisement
I know you don't join a sorority just to party, but I can't write a true pro-list without including it. Sororities can be hard work and often fill up your time with events, meetings, and other things. It's fine for me to say a huge pro is the social life that comes with it. I feel like everyone who says partying wasn't a factor when joining a sorority is a LIAR. We are in college after all so it's no shame to want to have a little fun. And sororities can be A LOT of fun.
Sororities can be expensive, and from my experience as both a recruiter and a recruitment counselor, some sororities aren't always upfront with you about funds during recruitment (even though they really should be). They'll give you rough estimates but never an exact amount nor do they account for things you end up needing to buy on the side (i.e specific shoes/clothes for recruitment, crafts, event tickets). Luckily at my school and with my specific organization, dues were pretty affordable and our bursar understands if you need to wait for paychecks and other bills to be paid. If money is a serious factor, like for me, then don't allow yourself to be wooed by the glitz and glam of a sorority who's not being specific about costs.
Article continues below advertisement
Depending on the campus, most sororities are chapters of national organizations. One thing I really wish I looked into was the national policies of the sororities on my campus. Though the chapter and the people in it are really what make your experience, having strict national advisement can be really disheartening and make you feel like a child all over again. As I approach my senior year, the one thing I truly hate about my sorority is our national policies. I just don't see a reason why they feel the need to dictate everything we do or say on social media, and how we run our social events when half of our chapter's dues go to these rule makers' salaries.
For example, twice a year we have a formal with an open bar because after all, we do a lot of work around campus and the community in which it lies. Is it so wrong for us, as adults, to want to have a nice celebration? Turns out that open bars are completely against our national risk policy, and our chapter advisor found out. Then we were forced to have a cash bar. Not only that, but our chapter advisor and a national advisor attended our formal like chaperones as if it were the high school prom. Had I known this type of BS was going to happen, I really don't think I would have joined at all. And to be honest, it's this level of authoritarianism that is making me debate disaffiliation, and that's so sad to me because I really do have a strong love for my chapter and my sisters. But nationals can really put a damper on the fun.
Article continues below advertisement
This one also is a huge con for me. I like to be my own person and not that being in a sorority prohibits that. But in the eyes of people not in organizations that is all you'll ever be. You wear letters to class? You're now that dumb sorority girl in your professor's eyes and you will be taken less seriously despite your merit. Any friends that are against sorority and Greek life in general will nonstop ridicule you and sororities in general. No matter where you go, if people know you're in a sorority, their perception of you automatically changes. I am a rock n' roll fan, cigarette smoker, and dress like a near bum yet I get grouped into the world of Lily Pulitzer wearers and airheads? Never mind your actual interests, career goals, and talents; until people get to know you, you will always be a sorority girl at face value and that makes me cringe.
Article continues below advertisement
This is another major con for me. Being in a sorority takes up a lot of time. If you go to a big school with a large Greek life, then this probably won't be an issue because attendance isn't taken as seriously. However, for my small school with an even smaller Greek life, we as members are required to do so much more. Don't get me wrong, I understand the importance of charity, fundraising, and community service, but what sororities often don't understand is that the members have lives outside of being in a sorority. Often times I feel like my chapter forgets that we are at this university for education first, and more often members have part-time jobs to feed themselves and pay for the organization we joined. Too many times I've been told work isn't an excuse for missing an event, but it totally should be if they want me to keep paying dues. However, they are very understanding most of the time, and those extremely mandatory events vary on a month-by-month basis. But again, it's something to consider.