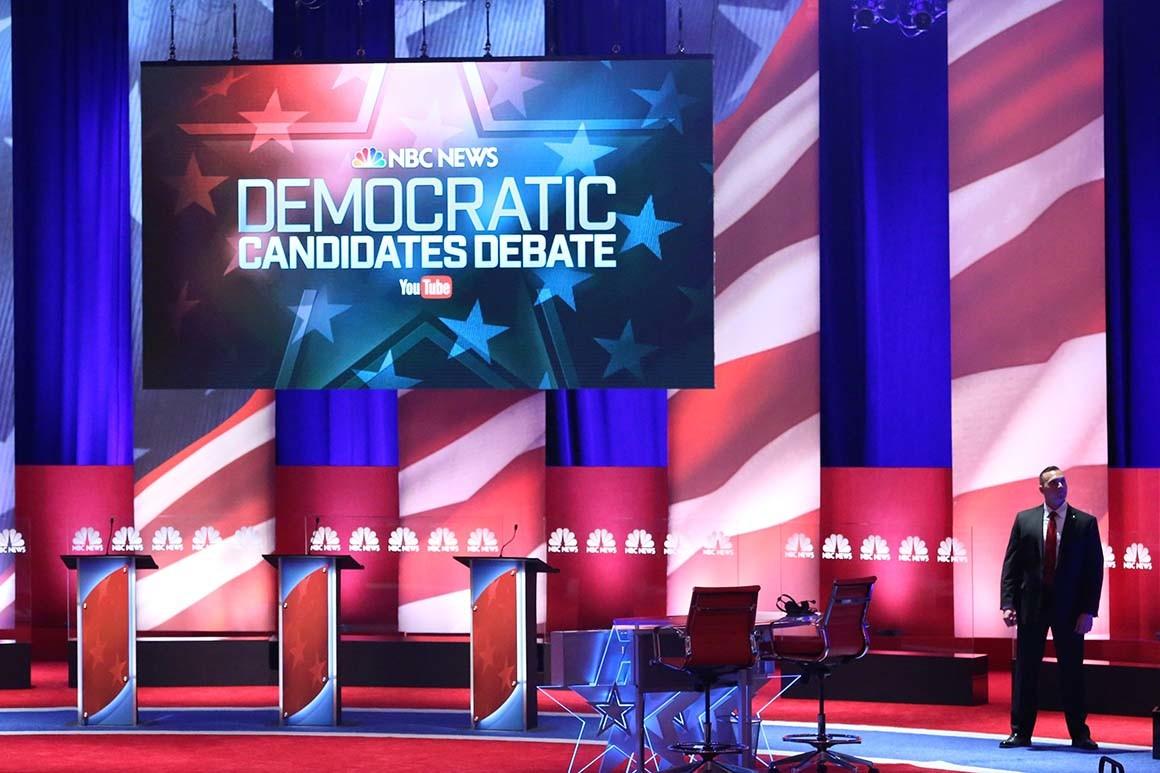 Things To Look For In The Democratic Debate
By Elysia J

Jun. 25 2019, Updated 1:43 p.m. ET
So it's the middle of 2019 which in America means that 2020 is well under way. Already we are just days away from the first major event of the campaign season, the first televised debates.
On June 26th and 27th voters will hear the qualifying candidates face off with each other for the first time. The two events will be hosted by NBC and air on NBC, MSNBC, and Telemundo from 9pm-11pm both nights. The debates have been split into two groups with half debating each night.
New York City Mayor Bill de Blasio (D)
Rep. Tim Ryan (D-Ohio)
Former House and Urban Development Secretary Julián Castro
Sen. Cory Booker (D-N.J.)
Sen. Elizabeth Warren (D-Mass.)
Former Rep. Beto O'Rourke (D-Texas)
Sen. Amy Klobuchar (D-Minn.)
Rep. Tulsi Gabbard (D-Hawaii)
Washington Gov. Jay Inslee (D)
Former Rep. John Delaney (D-Md.)
Marianne Williamson
Former Colorado Gov. John Hickenlooper (D)
Andrew Yang
South Bend, Ind., Mayor Pete Buttigieg (D)
Former Vice President Joe Biden
Sen. Bernie Sanders (I-Vt.)
Sen. Kamala Harris (D-Calif.)
Sen. Kirsten Gillibrand (D-N.Y.)
Sen. Michael Bennet (D-Colo.)
Rep. Eric Swalwell (D-Calif.)
Now debates aren't always the best way to find out about a candidate. You should really check out their policy proposals and check their voting record on issues that matter to you. But they can help introduce you to each of the candidates in a simplified way. So with that in mind, here's some things to be on the lookout for during the upcoming debate.
Article continues below advertisement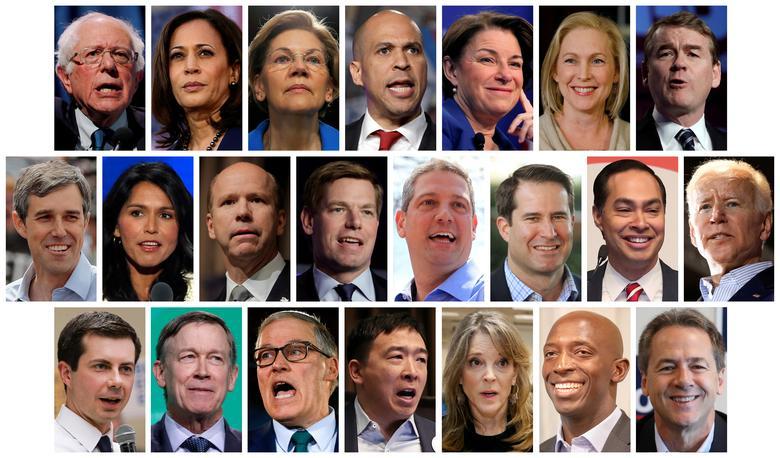 Opening Statements
All debates start with a brief opening remark from each of the candidates. They're a chance for the candidates to get across their overall vision in their own words before they have to respond to questioning. This is incredibly valuable time so listen carefully to what they use it for. Since this is a democratic debate, be on high alert for any candidates that spend the whole of it talking about how bad Trump is. We know Trump is bad. But this debate isn't about Trump. This is when you get to decide which Democrat has the best vision for the future. In the same vein watch out for anyone who talks about the "political climate" or "polarization" and says nothing about making your life materially better.
Article continues below advertisement
"Access" To Healthcare
Healthcare is likely to come up in the debate since in America it's a constant source of crisis and despair. It's 2019, it's well past time your Democrats support Medicare for all. Candidates who aren't like Bernie Sanders, hardcore advocates for this policy know how popular it is. So they will try to avoid outright saying they don't support it. Instead they might talk about supporting "access" to affordable healthcare. This is a neat rhetorical trick that I have written about in detail before. But essentially if a candidate is asked "Do you support Medicare for all?" and they say "I support access to healthcare" they're not saying yes. In general just be wary of any candidate who won't proudly say they support Medicare for all.
Climate Change
I would say that the biggest existential threat to our existence is an important topic to focus on. But first and foremost you have to be on the lookout for whether or not the question is even asked. If it's not, get vocal about it. If there is a climate change question in either debate, don't be satisfied with half measures. Unless the candidate is proposing radical controversial and expensive sounding change, they're not taking the problem seriously. The planet won't be saved by shopping bag or straw bans. We need huge changes to the law and economy that oil and fossil fuel companies will despise. If the candidate emphasizes "working with" energy companies to find a solution, they're not going to do anything that upsets big oil.
Article continues below advertisement
Vague Fluff
A candidate has been saying stuff you really like the sound of for the whole debate. You're starting to think they're your guy or gal. Hold it. Because now it's time to do a fluff check. Do you like what you're hearing because you can see how these proposals will improve your life? Or are they just kind of quotable and nice sounding. It's very common for candidates to rely on aesthetics during a debate. Catchy phrases. Colloquialisms. Sounding confident. Seemingly friendly. But you can't fall for it. Any time you like what a candidate says during a debate, ask yourself why you like it. If it's for no reason beyond sounding inspirational, bin it. It's useless. Always ask yourself what each statement means for you and the things that matter to you. When the debate is over, ask yourself 'do I have an idea what an X presidency would mean for me?'
Conclusion
Don't go into debates blind. A lot of these candidates are trying to swindle you. So stay informed, listen carefully and do some follow-up googling once it's over.