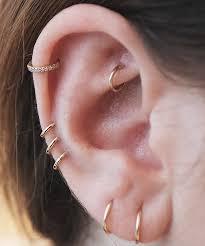 These Piercings Will Spice Up Your Back To School Look
By Alyssa Serrano

Aug. 1 2018, Published 8:19 p.m. ET
Going back to school can be a bittersweet time for most students. However, many people take this time to switch up their style for the new school year, which can be very exciting. Accessorizing is an easy way to take your look to the next level. I find piercings to be the most fun and stylish way to accessorize everyday.
Here are some piercings to spruce up your back to school look:
Whether it's your septum or a nostril piercing, both are subtle ways to make a statement. With a nose stud, it's not too flashy, but still a cute accessory with any look. You can spice up this piercing even more with a hoop, or a stud that comes in a different shape or color. A septum ring gives off more edgy vibes, but the rings can still be quite subtle, depending on the size and style of the ring.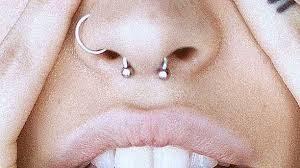 This a cute piercing that goes toward the top of your ear, on your cartilage. There are quite a few places for it, but wherever you choose will be stylish. Having a cartilage ring is a bit more exciting than a simple lobe piercing, while still remaining subtle. However, you can make it stand out more depending on the ring you choose of course. This piercing like most, can be worn as either a stud or a hoop. Whatever you choose, this piercing will definitely add a little extra something to your look, while remaining stylish and sweet.
Article continues below advertisement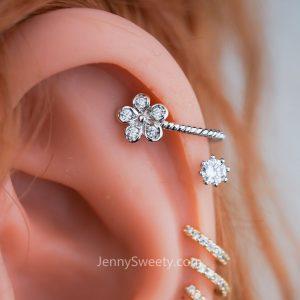 Multiple Ear Lobe Piercings
It's not uncommon for mothers to get their daughter's ears pierced at a young age. But once you get older, why stop there? Ear lobe piercings are always in style, but become cooler when you have more than one. You no longer have to choose between hoops or studs when you can wear both! I myself just got my third ear lobe piercings on each side, and the healing process is a breeze. Having more than one ear lobe piercing gives off an edgier vibe, without being as painful as the piercings mentioned above.