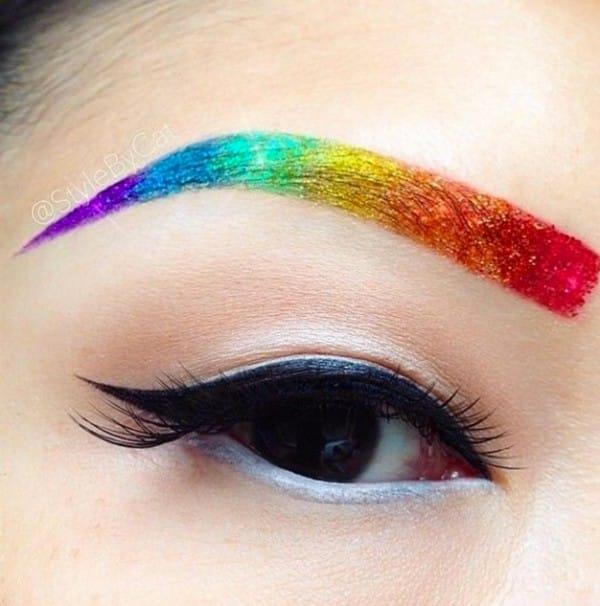 These Makeup Products Will Elevate Your Next Eye Look
By Alyssa Serrano

Jul. 20 2018, Published 4:52 p.m. ET
Anyone who wears makeup knows that it's easy to slip into a routine where you do the same look everyday. While it's nice to have a go-to, safe, makeup look, it's also fun to play around and get creative.
I find it easiest to step up eye makeup specifically, with just one additional product in your routine.
Here are 4 different products that will take your eye look to the next level:
This line offers seven different felt tip eyeliners, each designed to help you achieve a unique liner look. The of tips on these pens allows you to get creatives with your lines while remaining precise. The On The Dot Eyeliner from the collection is my personal favorite, giving you the chance to create some editorial looks with pointillism vibes.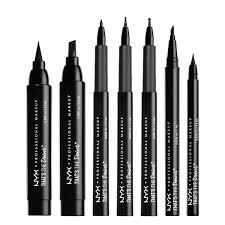 Kat Von D's brow pomade is no ordinary eyebrow product. While it does offer several natural colors like any other brow product, it also comes in multiple bright colors. This unique shade range allows you to spice up a plain eye look with vibrant eyebrows, in the color of your choice. Not only is this product bold, it's also waterproof and long lasting.
Article continues below advertisement
This product is as simple, yet as fun as it sounds. It's packaged like an eyeliner pen, but the tip is a little stamp, that comes in 5 different shapes. Applying one of these stamps right below the corner of your eye is a perfect way to switch up your makeup look without being too bold. This product will leave you with a cute summer festival vibe, perfect for your next trip to Coachella.
Article continues below advertisement
Adding a colorful eye pencil to your waterline is the one of the simplest, yet most effective ways to elevate your makeup look. Using any of these colorful NYX eye pencils will do the job, but my personal go to is the white one. Putting a white pencil on your waterline opens up your eye, making it look bigger. It's a great statement piece while giving you the bright eyed look everyone wants. Using the NYX Faux Whites Eye Brightener will also give you the bright eyed look but with a pop color, if you're not feeling the white. These pencils are more pastel, so they're more subtle than the other colors, and they retail for the same price.