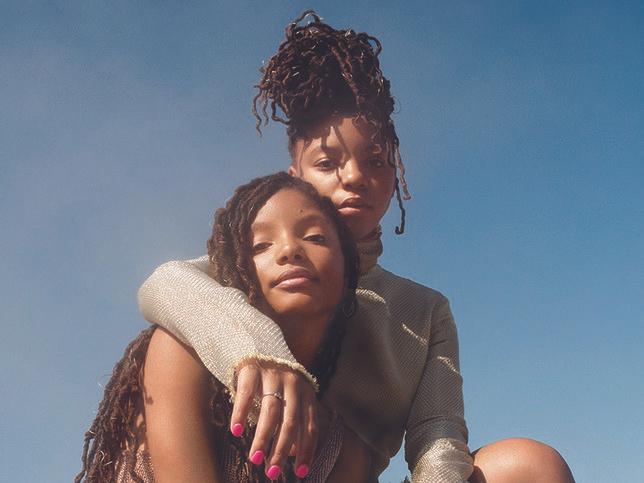 These Girls Prove that Gen Z is full of Potential
By Chelsea Crandall

Aug. 10 2018, Published 7:49 p.m. ET
As a Gen Zer, I am no stranger to the stereotypes that come along with being in this generation. We're self centered. We're always on our phone. We don't care about what happens in the world. I've heard it all before. That could not be further from the truth. Some of the most dedicated, driven and ambitious people come from this generation. These girls are proof that we are so much more than what these stereotypes paint us to be.
Zendaya, who is on the cusp of millennial and Gen Z, is arguably one of this generation's most influential people. She has spoken up out about various issues especially colorism in Hollywood. Zendaya started out on Disney's Shake It Up, after appearing in a Kidz Bop cover of Katy Perry's "Hot n Cold." After Shake It Up ended, Zendaya choose to stay with Disney and not only star in but also produce the show K.C Undercover. The star didn't sign onto the show without her own list of demands though. Zendaya insisted that the entire family in the show be black. She also made the demand that her character (who was originally named Katy) not be the cookie cutter Disney girl. It was important to her that she wasn't obviously good at singing or dancing or anything else that trademarks a Disney show. "There are other things that a girl can be," she told Teen Vogue. Zendaya is also very passionate about not being the only version of a black girl in Hollywood. She once referred to her self as "Hollywood's acceptable version of a black girl." In a recent interview with Marie Claire magazine she said "What is important to me is knowing we are not the only black girls in the industry. We kind of have been painted as the face, and that's not the truth." And they say we don't care about social issues.
Article continues below advertisement
Chloe and Halle- 20 and 18 Years Old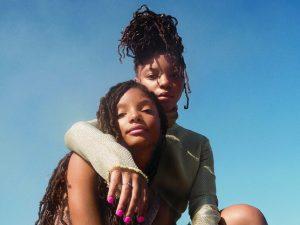 Article continues below advertisement
Singing Sister Sensations, Chloe and Halle Bailey were discovered by Beyonce after their cover of "Pretty Hurts" surfaced on YouTube. They speak up about social issues through their music including the fact that people think that Gen Z is doomed. Their song "The Kids Are Alright" essentially proves that despite everything that's happened recently we will be ok. The sisters also appear on Freeform's "Grown-ish" where they play twins Jazlyn and Skylar. The show often speaks about social issues spanning from racism to LGBTQ rights. The episode where these two were most influential was episode 10, "It's Hard Out Here for a Pimp." The episode touches on the struggles of trying to date as a black woman. One of the iconic quotes from that episode is said by Chloe who plays Jazlyn. She says "Everybody wants the girl that looks black but no body wants the girl that actually is." The girls don't take their role on the show lightly. During an interview with National Public Radio (NPR), Halle expressed that she and her sister find it very inspiring when fans come up to them and say how much they relate to their characters on the show. "It always amazes us when young black girls and all of these people come up to us and say, "That episode of Grown-ish really spoke to me. I felt like I was you guys. I've been through that when I'm in college and I don't see the majority who looks like me and I'm really not getting hit on or talked to and I see all of my friends getting all of this play." These girls are proof that our generation is better than alright. We're great.
Yara Shahidi- 18 Years Old
Article continues below advertisement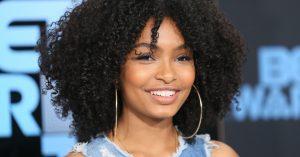 Yara Shahidi is apart of what I like to call "the big three" when it comes to black girl representation and she represents us so well. Yara uses her platform to speak out about political and social issues. She is one of the faces for the campaign Eighteen x 18 which encourages 18 year olds to go out and vote. During an interview with Essence magazine, she said "My passion really stemmed from having gone through the 2016 election, where myself and many of my peers were unable to vote. A lot of them went with their parents to the polls, but there was that feeling of being lost. Like, 'What can we do to contribute to our sociopolitical landscape?'" During that same interview, Yara explained that our generation is one of the most misunderstood generations. "People don't fully understand about my generation is just how multifaceted we are," she said. "Oftentimes, people like to oversimplify what [we] believe in or do, whether that's, 'Oh, you're on your phones all the time,' or, 'Oh, you're very self-centered,' but what I've seen from my peers is that we're socially engaged and curious about the world." I couldn't have said it better myself. Shahidi, who is attending Harvard University in the fall, also appears on two shows. ABC's Black-ish and is the star of Freeform's "Grown-ish." She doesn't seem too nervous about managing being a freshman in college and being on two shows though. She explains that she refuses to choose between her education and her career. If Yara is an accurate representation of who we are as a generation, and I think that she is, is there anything we can't do? I don't think so.