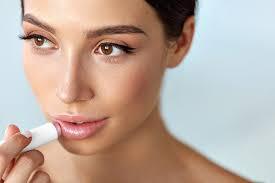 These 4 Lip Balms Are a Must Have for the Summer
By Alyssa Serrano

Jul. 18 2018, Published 6:31 p.m. ET
Everyone loves getting a nice tan in the summertime, but with exposure to the sun comes chapped lips.
Keep your lips hydrated this summer with these 4 lip balms:
Vaseline Lip Therapy, $1.89
This lip balm is basically a mini version of Vaseline Petroleum Jelly, for the lips. The formula is thick, so it stays on your lips for a while, and a little goes a long way. It's also instantly soothing and hydrating, perfect for a long day in the sun. I suggest applying right before bed for soft lips in the morning. Along with the original, this balm is available in rosy lips or cocoa butter.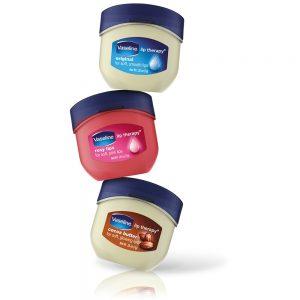 Nivea Smoothness Lip Care With SPF 15, $2.28
Nivea has a huge line of lip balms, all varying in prices and flavors. Each one has their own purpose, but all work very well in moisturizing your lips. However, this one specifically is great for hydrating your lips in the summer sun, with SPF 15 in it. This balm leaves your lips smooth, while protecting them from a sunburn.
Article continues below advertisement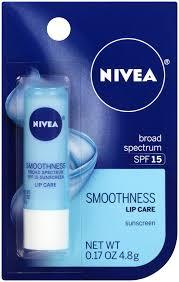 Burt's Bees Lip Balm, $2.65
Much like the others, this balm comes in multiple flavors, but they all work the same. Burt's Bees Lip Balm is made with 100% natural ingredients, so if that's important to you this is the balm for you. The beeswax ingredient allows for smooth and refreshed lips after one application, perfectly cooling in this warm weather. Rite Aid also offers a 4 pack for just $6.99!
Article continues below advertisement
Glossier Balm Dotcom, $12
Although the priciest one on this list, it is definitely worth it. This one has a thicker consistency as well, making it long lasting. The formula leaves you with super smooth, hydrated lips. It also leaves you with a very glossy finish, without being sticky. It's actually a great alternative lip gloss, and comes in different flavors, some with tints of color. My personal favorite is the coconut balm, which gives you total beach vibes.
Article continues below advertisement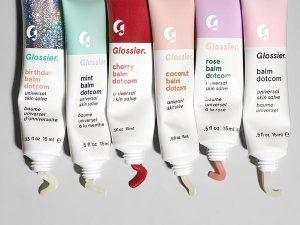 Whichever one you choose, you will be doing your lips a favor by keeping them from getting chapped in this summer heat.