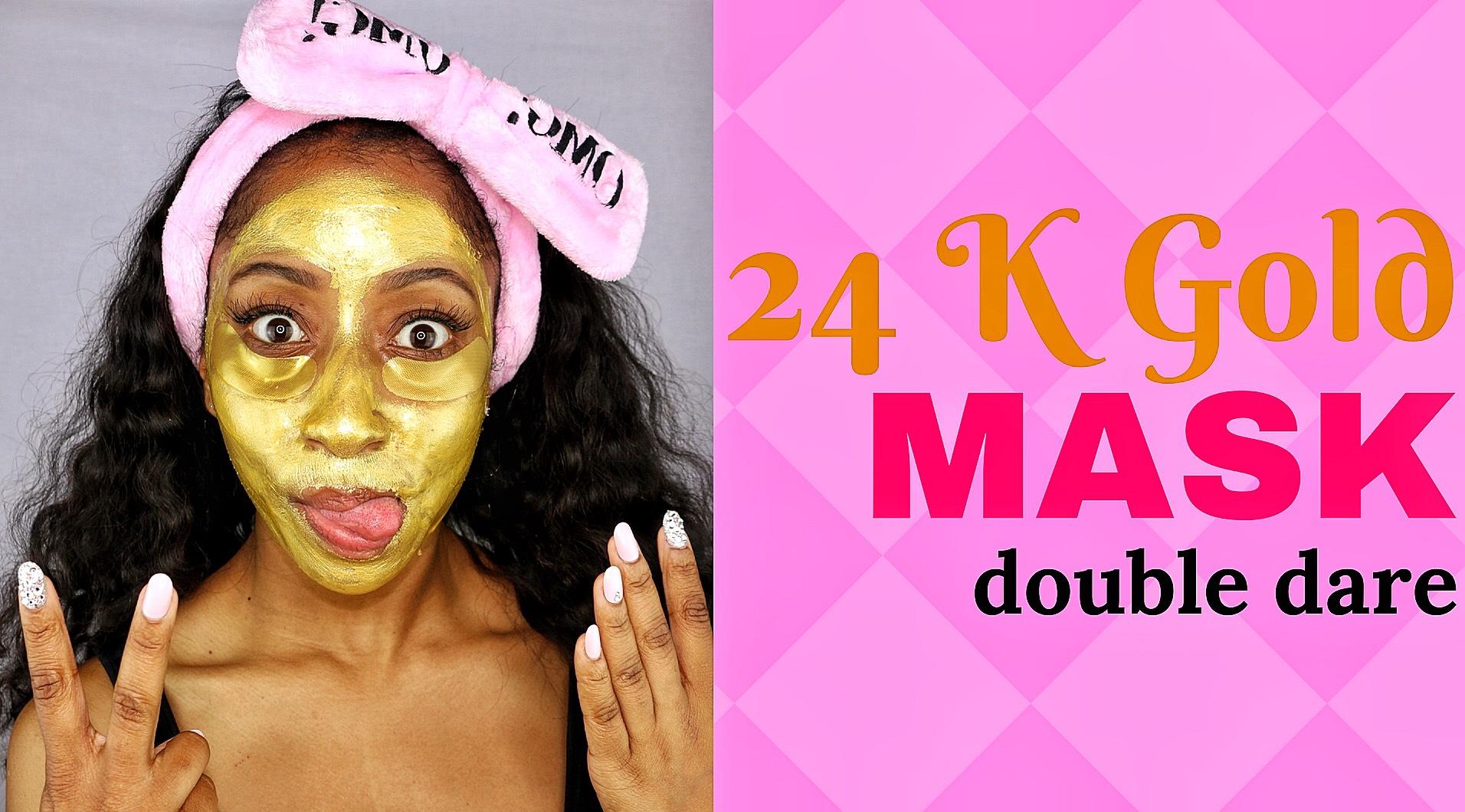 The Ultimate Glow Up: Double Dare OMG 24K Gold Mask
By Rhamer Bernardez

Aug. 1 2017, Updated 4:32 a.m. ET
The Ultimate Glow Up: Double Dare OMG 24K Gold Mask
Every girl's dream is to be covered in gold and now you can be! With Double Dare's 24k Gold Mask Kit, you can have a golden facial that leaves you with radiantly beautiful skin. In three easy steps that are directed on the package, you can find the 24k gold mask to be an easy at home facial. The best part about this mask? It's only $7.00! You won't have to fly out to L.A. and get one of those $1k Kardashian facials that hurts the pocket. Stay at home, follow the steps and you'll have your face glowing in no time!
BombGirl Beauty Blogger, Tanny Mosley tested out the 24k Gold Mask Kit by Double Dare! Her comprehensive review of the face mask shows step by step instructions as to how the mask should be applied. According to Mosley, her skin feels firm, lifted, and hydrated after using the mask!
Make sure to check out her review and subscribe to her YouTube channel and keep up with her on Instagram for more beauty vlogs to come!