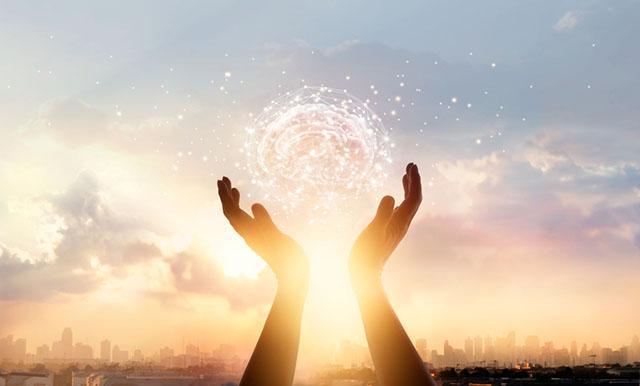 The Sun Might Be Essential For Your Mental Health This Winter
By Victoria Mickens

Oct. 22 2018, Updated 10:15 p.m. ET
We are approaching the end of daylight saving time. The days are inevitably getting shorter, but a least we get an extra hour of sleep, right?
The fall winter transition is one of the busiest times of year. The balancing act of school, work, home, and fun typically begins to overwhelm. Yet, these cold dark days can be made more bearable with the adjustment of one habit:
Give the sun some love on daily basis.
The colder months are known for their epic sunrises, sunsets, and twilight. They don't take too much time for your day and can positively impact your mindset. Here are several reasons as to why you should incorporate watching sun transitions into your daily routine.
It's Quiet and Potentially Peaceful
DUH! Not too many people hang around waiting for the sun to come up so you'll have a chance to relax a bit without having to exert the effort of tuning out noise.
Confront Your Thoughts and Get Comfortable with Silence
Self- development requires giving your thoughts some undivided attention. Eliminating distractions is one of the hardest parts of being a modern youth. Sunrises and sunsets give you something to pay attention to in these moments and may prompt you to sink deeper into thoughts you avoid confronting.
Ditch the Phone for a Bit
You'll probably try to take your phone out to get a photo or video of the amazing sunrise or sunset, only to find out that your camera could never do it justice. So maybe just take a break from your device and get in touch with those thoughts I mentioned earlier.
The Sun's movement is undoubtedly inspiring. It forces you to wonder about life, times, and what's really important. Being up early allows you more time to spend being productive during the day. Watching the sun go down put you in a better mood for a potential good night's sleep.
Slow Yourself Down and Practice Gratitude
Life doesn't slow down for you, unfortunate but true. You, however, can slow down for life. It's your choice to be grateful for the things you have going for you in life as well as what you have going against you (because it shapes you). And if practicing gratitude doesn't come easily, hopefully you are grateful you read this article in its entirety because now you may be blessed with a winter full of serene sunrises and sunsets.