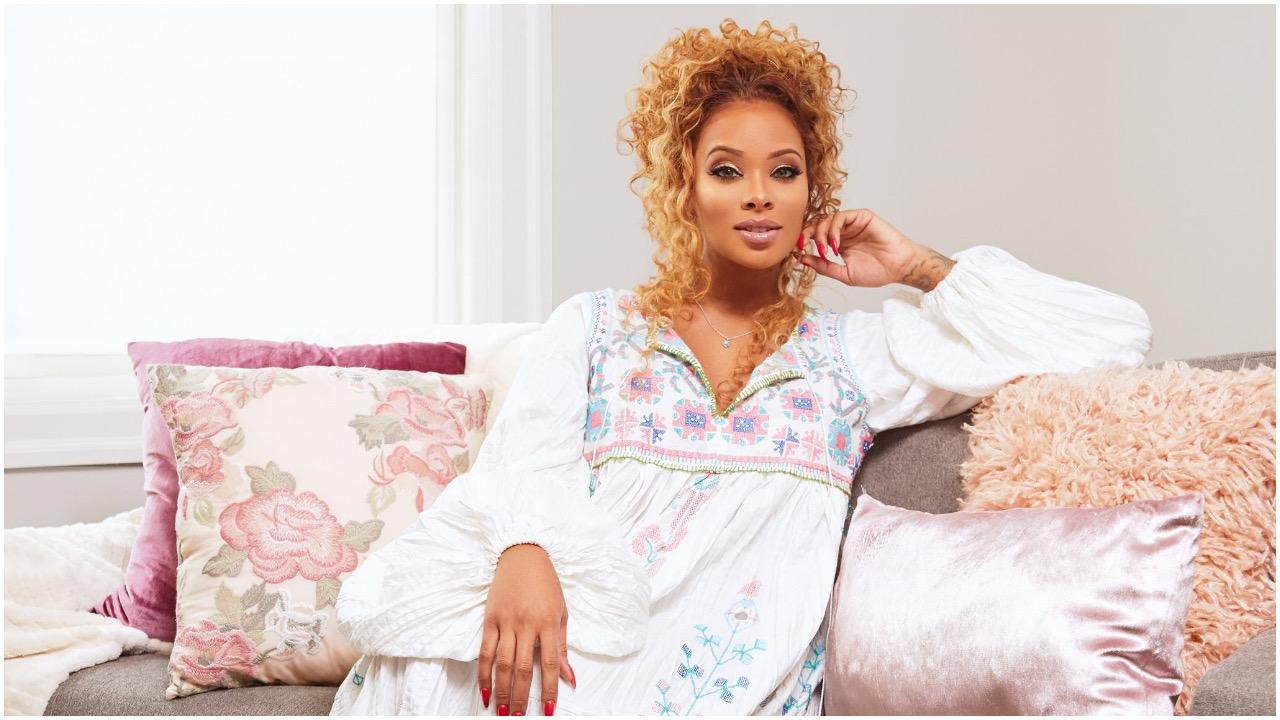 The SCOOP With The Hip-Hop Socialite…
By Mara

Jan. 3 2019, Updated 1:14 a.m. ET
The Hip–Hop Socialite recaps the hottest celebrity news and gossip of the last week, and drops a few exclusives…
Eva Marcille Gives 'The SCOOP' On Real Housewives Of Atlanta Drama And New Home Decor Line!!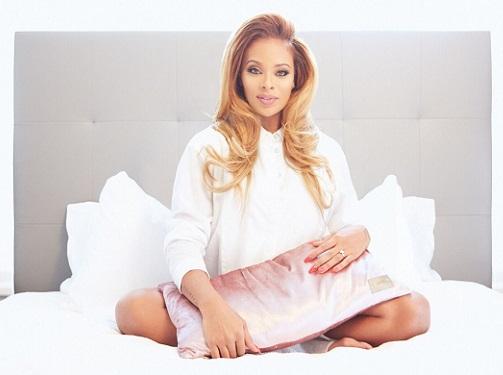 We were first introduced to Eva Marcille nearly 15 years ago when she was named America's Next Top Model on the third season of the Tyra Banks-helmed reality television model competition. The Los Angeles native has since gone on to build a long-lasting and respectable career in the industry as a model and actress by appearing on numerous runways and magazine covers and starring in several television shows like The Young and the Restless and Tyler Perry's House of Payne.
Article continues below advertisement
As with any celebrity, fame has brought Eva her share of controversies and headlines, but the 34-year-has long moved past the drama and is now living her best life with a new husband, prominent Atlanta attorney Michael Sterling, and their two children, 7-month-old Michael Sterling, Jr. and 4-year-old Marley, whose biological father is Eva's ex, rapper Kevin McCall.
Currently, Eva can be seen every Sunday night as the newest peach holder on the hit Bravo reality series, The Real Housewives of Atlanta. Off camera, the budding home décor maven recently launched a line of bedding and pillows for the fab and frugal homemaker. During a recent chat, Eva and I chatted about all that and more, so keep scrolling to get 'The SCOOP'!!!
ON IF SHE HAD ANY RESERVATIONS ABOUT JOINING THE CAST OF RHOA:
Article continues below advertisement
I don't subscribe to the negativity. I've known NeNe for years, and I first met her the first year she started 'Real Housewives of Atlanta' 12 or 13 years ago. I fell in love with her when I first met her and have been a fan of hers ever since and friends with her. You have a little good and bad in everything, but I love the girls. I think that the show does well; I think that the black women that are represented on the show…you know, we as a people, and women in general, are just diverse, so the show kind of shows that diversity, at least some of it. And a little bit of glitz and glamour and a whole lot of everyday life.
ON IF SHE THINKS SHE'S BEING PORTRAYED AS SHADY ON THE SHOW:
Well, first of all, the whole show is shady. The whole show is shady, so to portray me as shady means you're obviously watching 'The Real Housewives of Atlanta'. It's a shady show – it's what it is. So I don't think to make me seem like this big bad guy – we're not watching TBS. You know what you tuned in for, and to single me out is really hypocritical, but I think they're just gunning for me, and what the reason is that they're gunning for me, I don't know. It might be because I'm the new girl on the block, I'm new to the city, I'm new to the circle, I'm new to the whole situation, so you know, sometimes in that, what you don't understand you question, and here we are.
ON KANDI INSINUATING THAT SHE MADE A COLORIST COMMENT ABOUT SHAMEA:
Article continues below advertisement
That was recklessly irresponsible, recklessly irresponsible. To make an indictment like that that's so sweeping to say that I have an issue with color is a huge problem. Furthermore, not to clarify it, but even if you had that notion, which I gave you no reason to have that notion, but if you have some type of past issues growing up in the south and being a beautiful, darker complexion black woman and that's your hang-up – you know what I'm saying – then I appreciate that, but that's not my issue. I never had that issue, and I definitely know it exists. It's a huge problem in communities of color, and not just African Americans, but in the brown community, in the Middle Eastern community, you know, and so to make an accusation like that, I think it is very irresponsible for someone who does not like false accusations said about her. I think it's disingenuous because she knew what she was doing, and even if she didn't say the exact words 'she doesn't like dark skinned girls', to make that assertion of maybe she was saying – I made no assertion that way at all. Unless she said something, no one would've thought that – "black with a q", are you serious? I don't know, but I'm definitely a black woman with black parents, and I never associated "black with a q" to mean anything about dark versus light, so I think it was extremely irresponsible.
ON IF THE INCIDENT MADE HER LOOK AT KANDI IN A DIFFERENT LIGHT:
Article continues below advertisement
I don't know which way to look at her – I just met her. I came into the show, and I meet all people with kindness. They might have thought I was too nice, but I no reason not to be nice to everyone because I don't know you and I'm just meeting you. Everyone deserves the benefit of the doubt, so I looked at her like I look at everyone else with regular…you know, she's a sweet girl, I just didn't understand why she would do that. And if, for whatever reason, that was foggy and she had a question about it, I shouldn't find out about it for the first time watching the show with everyone else in the world. You've got my phone number, you can call me. If you lost my number, you can DM me. That's not cool, so I just thought that disingenuous for sure.
HER THOUGHTS ON HER CAST MATES SO FAR: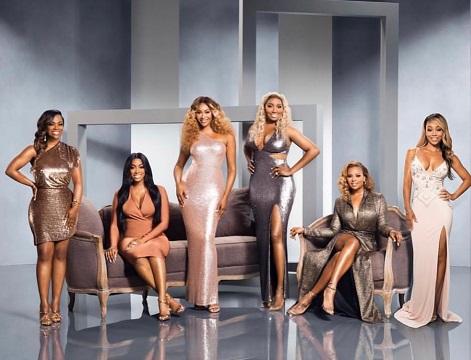 Article continues below advertisement
I'm close with NeNe. Coming to Atlanta, I definitely already knew NeNe and had been friends with her for quite some time. Coming to Atlanta has kind of given me the opportunity to be around her more, but I'm in a new in a new capacity. I used to be a single girl with no kids living my best life, and now I'm living this new life, which is my best of best life. I'm married, I have kids, and this is her [NeNe] city, so coming here, I felt very welcome in the city and a lot more comfortable having her around. Being around this group of girls, I definitely lean to NeNe. That's my girl. As far as the rest of them, I'm getting to know them. You'll get to watch the show and see and see how it ebbs and flows – there are ups and downs all the way around, but I'm getting to know them. I'm not throwing any of them away, and I'm not cosigning for any of them either. I rock with NeNe for sure though.
ON WHY SHE THINKS WOMEN LIKE HER AND CIARA GET SO MUCH FLAK FOR MOVING ON AND STARTING OVER WITH THEIR CHILDREN:
Article continues below advertisement
At the end of the day, mothers, no matter who you are, me, Ciara, you or anyone else, our job and our desire for our kids is to give them the best life they can have. All we care about is their well-being, their happiness, and their ability to fly and consistency and dependability is a big part of that, and as a mom, that's what you provide for your kids. Where you are in your relationship, each situation is different, but for me, when it came to Marley, the only thing that matters to me is that Marley is taken care of mind, body and soul, and that's what I provide. And if there's anything that threatens that and harms that, I will not allow that in her life, and that's just what it is. So her dad, Michael, is an amazing father, he provides everything Marley needs and sometimes more, and it's nothing more than what I can ask for in a father. He's proud to be her dad, she loves her father, and anyone that has something to say about it really doesn't matter because this is our life. We're raising our children the best way we can to be the best kids they can be with as least emotional issues as possible.
ON IF SHE DREADS THE DAY HER DAUGHTER WILL START ASKING QUESTIONS ABOUT WHAT HAPPENED WITH HER BIOLOGICAL FATHER:
Article continues below advertisement
No, not at all. I mean some of us in life make our reality and some are born into it, but certain things you can't help, you know what I mean? It is what it is. All I can do is be the best mom that I can be – her truth and her reality, that's what it is. My husband, for example, was adopted, and he has never met his birth parents, and he's a very well-adjusted man and his adopted parents are his parents. They have done an amazing job with him, and he has the best family anyone can ever ask for. I don't get caught up in standards, or the idea of what things are supposed to be. I defied the odds since I got into this business. They said I was too short, I couldn't do this, I couldn't do that, and I always showed them otherwise, and so when it comes to my kids, all I can do is lead with love and do my best job and keep God first, and I know we're going to be okay. I don't dread anything.
ON HER NEW HOME DECOR COLLECTION:
Article continues below advertisement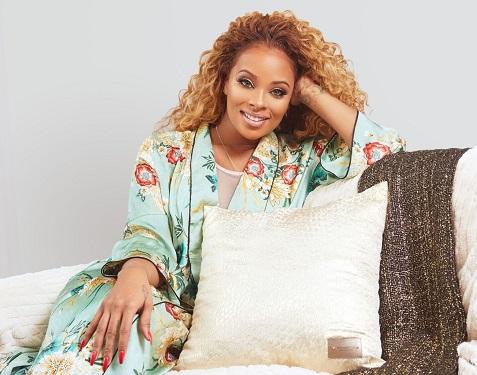 I love everything comfortable – I'm in joggers and Uggs right now – and I think that you spend a lot of your time at home, and your home needs to be comfortable. It needs to reflect you and you deserve to have a beautiful home, but let's just be honest – not everybody has a lot of money to spend on home décor and not everybody wants to spend a lot of money. I'm extremely frugal, so even if I have the money, I don't want to spend a whole lot of money for a blanket, and I'm not just a 'a real housewife of Atlanta', but I'm a real housewife. I'm a real mom – I have two kids, I have a husband, I'm a homemaker, and it's my responsible to make the home beautiful, comfortable, and still stay on target. I came up with the line because I thought there was a void in the industry for fashionable, trendsetting, on trend home décor that was affordable. I got with a company that was able to make my designs and my vision from the runway to the home accessible and beautiful and still affordable, so I'm doing top of bed now – comforter sets, quilts, sheets, decorative pillows, throw blankets and everything to spruce up your home and keep you as fabulous or as basic as you need.
ON WHERE YOU CAN PURCHASE PIECES FROM THE COLLECTION:
You can find the collection at Home Goods, at Burlington, you can find it online at Overstock, you can find it at Belk. I have an exclusive with the Home Shopping Network next month where you can find some items that I selected and curated exclusively for them, and then you can find it on my website, which is EvaMarchilleHome.com and more to come in January.
To keep up with Eva and all her endeavors, be sure to follow her on Twitter and Instagram @EvaMarcille.
To keep up with Mara the Hip-Hop Socialite, be sure to follow her on Twitter @hiphopsocialite and Instagram @thehiphopsocialite.