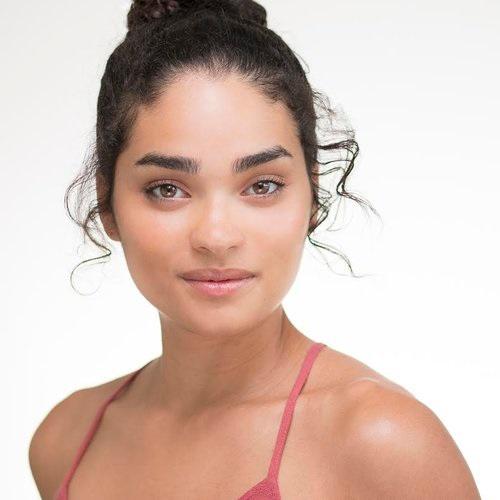 The SCOOP With The Hip-Hop Socialite…
By Mara

Oct. 9 2018, Updated 7:43 p.m. ET
The Hip–Hop Socialite recaps the hottest celebrity news and gossip of the last week, and drops a few exclusives…
Rising Star: Brittany O'Grady Talks Star, Keeping Costar's Pregnancy A Secret And New Movie!!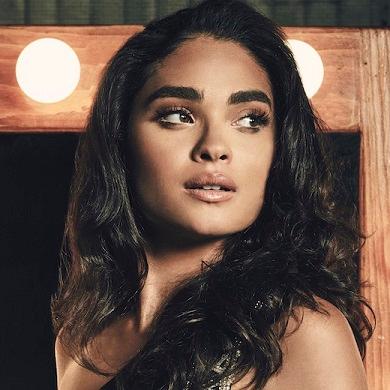 Brittany O'Grady began performing at the age of 4, but it's her role on Star that turned her into a bona fide celebrity. The 22-year-old triple threat plays Simone, one of the members of the girl group Take 3 and the younger sister of the title character, on the Lee Daniels helmed hit FOX series. The role requires Brittany to sing and dance, which she does effortlessly, and tackle real world issues, like abuse, abandonment and the death of a parent.
Article continues below advertisement
On the current season of Star, the show's third, fans will notice that Simone has a new 'take charge' attitude. During my recent chat with Brittany, the D.C. area native explains where Simone's new outlook will take her this season and what it's like to have to learn her lines, lyrics to the songs they perform on the show AND the choreography. Brittany also gave me the 'SCOOP' on if she will pursue a career in music, keeping her costar Jude Demorest's pregnancy a secret, and her new movie. Check it out below.
ON HER CHARACTER'S NEW 'TAKE CHARGE' ATTITUDE THIS SEASON:
I think this season that attitude is going to take her in a direction where she finally gets to solve her own problems that have to do with her own personal self rather than the people around her and what people do to her, if that makes sense.
ON THE CHALLENGES OF LEARNING HER LINES, LYRICS AND CHOREOGRAPHY FOR THE SHOW:
Article continues below advertisement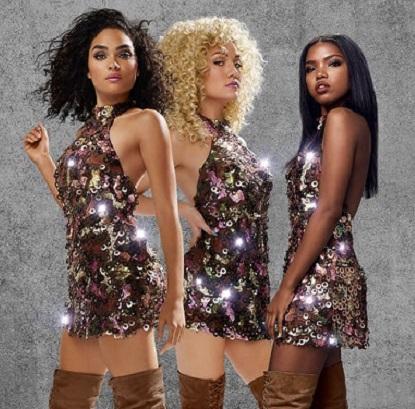 It's definitely a fulltime job, and I love it – I love the challenge. It can be difficult sometimes if you record the songs a couple of days before, and then you learn the choreography the day before, but you get it. There's so many takes that are made through the process so we're able to, you know – it's become a muscle that all of us have exercised, and that's how we can do it.
ON THE POSSIBILITY OF HER ESTABLISHING A SINGING CAREER OUTSIDE OF THE SHOW:
Article continues below advertisement
I'm open to the possibility. My big inspiration growing up was different performers like Eartha Kitt or Judy Garland or Julie Andrews. I love those styles of careers where people were singers, actors, performers, and so I am open to the idea of putting music out. This is kind of my first experience in the music industry, and it's been a really cool door that it's opened for me that I'm really grateful for.

ON THE HOW THINGS HAVE CHANGED SINCE THE SUCCESS OF STAR:
I think each season, it gets more popular, so I think you just meet a lot of people who are fans of the show, and you go down the street and say, 'thank you so much because it is genuinely appreciated, and we wouldn't have a show without fans.' It's really cool to be appreciated for the stories that you tell. I think things from the outside have definitely changed. Definitely when you go home for Thanksgiving and Christmas, people ask questions about the show, and it's kind of like, 'okay Granny, how's your life?' [laughs] My grandma will go on for like an hour about different theories of who she thinks my dad is and all of this stuff. It's fun, but thinks haven't really changed that much. I still have to clean my room if I'm staying home with my parents, I pick up my brother from school, I take him to doctors appointments. I guess it's just like I just get used to being recognized more, so that kind of it.
Article continues below advertisement
ON KEEPING HER COSTAR JUDE DEMOREST'S PREGNANCY A SECRET: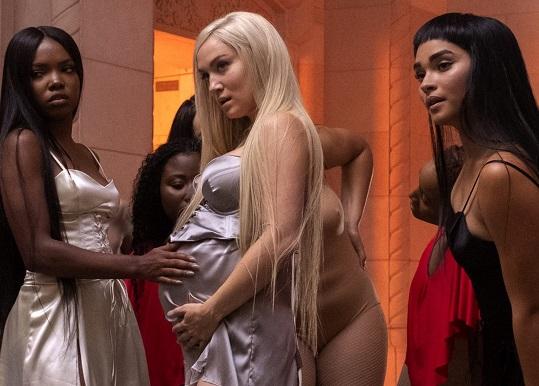 Article continues below advertisement
I actually did pretty well with keeping it a secret because I knew how important that was to our costar – and also close friend – Jude. We were just really, really excited for her, and she's going to be just an incredible mother. She's such a caring person, and we're looking forward to her and her husband having an addition to the family. She's so great with kids, she loves to cook, she's so great with her nieces and nephews, and she's very family-oriented. We're all just over the moon excited for her, and if that's something she wanted to keep that a secret, then we're always here to support that. But now everybody knows. We were pretty good at hiding her bump – we'd just kind of surround her if we went out to eat or something. She has a really supportive family there to be there for her, so we're all really excited.
ON WORKING WITH LEE DANIELS:
He's super fun. He's really intent about his work and his stories – his brain is very intuitive. I mean he's just really intuitive, and he just knows things. He's really intuitive, and that's his gift. That's a gift that nobody can touch, so I think that's what makes him so special.
Article continues below advertisement
'Star' takes up a lot – we film 8 to 9 months out of the year, so if you get work outside of the show, it's a huge blessing. There's a film that I did back in 2016 that's taking a little time to come out, but it's a movie called 'Above Suspicion'. It's directed by Phillip Noyce, who also directed 'The Patriot' and 'Salt' with Angelina Jolie. It has a really good cast – it has Emilia Clarke from 'Game of Thrones', Jack Huston from 'Boardwalk Empire', Johnny Knoxville from 'Jackass'. It's a true story, and it's based on a woman who was an informant for a FBI agent and they had an affair, and he killed her. It's a story back in the late-80s. That was a really cool experience to be able to work with some really awesome actors and play again another character that's super far from who I am and be in a different place – I've never been to Kentucky before, even though I'm from the DC area, I've never been. We'll see when that comes out. I know a couple of people who have seen it, but I haven't seen it yet. Some of those indy films just take a long time to come out.
To keep up with all of Brittany's projects, be sure to follow her on Instagram and Twitter @brittanyogrady. Star airs every Wednesday night at 9 pm on FOX!!
Enter To Win In The #GetNUDE Giveaway!!
Article continues below advertisement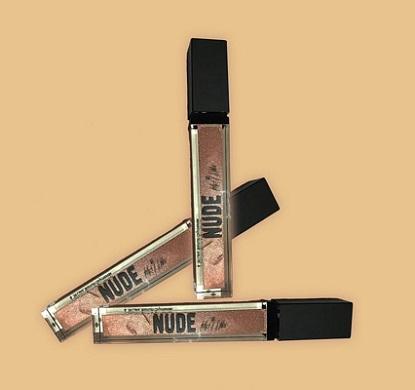 I am all about a good nude lip gloss, and my latest discovery are the lip glosses of NUDE by Kalijah T. Stokes!!
NUDE is a paraben free, mineral based lip gloss line owned by 21-year-old Hampton University senior, Kalijah T. Stokes. The Sports Management major launched the brand earlier this year, and the lip glosses quickly became a must-have item for every makeup aficionado. Varying from softer pinks to deeper chocolates, the line's 8 shades are vitamin E-infused and can be worn with your favorite lipstick for added flair, or alone for a slightly pigmented shine (the way I like it).
Article continues below advertisement
As the saying goes, 'sharing is caring', so I'm giving you a chance to #GetNUDE in your own makeup bag!! To enter to win, simply follow me (@thehiphopsocialite) and NUDE by Kalijah T. Stokes (@KTSNude) on Instagram and repost my most recent post about the giveaway. One winner will be selected to win a tube of Sheer Nude from the line!! Contest ends Tuesday, October 23, so don't waste any time…enter NOW!!
For more information on NUDE by Kalijah T. Stokes, be sure to visit the website, www.ktsnude.com!!
Self-Care Is A LIFEstyle: Totality Of A Woman Tackles Depression Among Women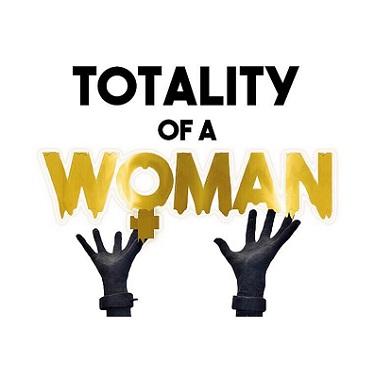 Article continues below advertisement
Launched earlier this year by PR professional Stephanie Carnegie, Totality of a Woman encourages self-care as a lifestyle and empowers women with tools and resources to address the multifaceted needs of a woman's mind, body and soul. The organization creates safe spaces for women to share and address the things they are dealing with and provides the tools and resources necessary for healing in order to rise to their full potential via conferences, workshops, resources and community initiatives.
In honor of October being 'Depression Awareness Month', Totality of a Woman will host the Self-Care is a LIFEstyle: Food, Fitness & Faith series Sunday, October 21. During the event, attendees will get to indulge in a day of self-care, including plant based pilates, yoga, meditation, massage therapy, high powered fitness and nutrition demos. Following the demos, the event will close with an intimate conversation on the importance of ending the silent, yet deadly stigma surrounding mental illness in our communities, finding the right therapist for women of color, and the importance of having a daily self-care regimen is so important to your mental health and healing!
I recently chatted with Stephanie about the organization and some of the methods women can utilize for their own self-care.
Article continues below advertisement
What inspired you to launch Totality of a Woman?
About 3 years ago, I went through my own personal battle with depression. I was a mom, entrepreneur and business owner working in the entertainment industry, and I was suffering in silence. I finally decided to open up and share what I was going through with my friends and family. Once I shared my truth, I found out there were so many other women also suffering from depression, anxiety and other forms of mental illness. I wanted to create a "safe space" where they could open up and share how they were feeling and also receive the support, encouragement and resources they needed to begin to heal. In March 2018, during Women's History Month, I launched Totality of a Woman with a women's empowerment and wellness conference at Long Island University Brooklyn Campus.
What's the significance behind the name?
The message of Totality of a Woman is to encourage self-care as a LIFEsytle. Our mission is to cultivate villages of healthy female leaders globally via our work in mental health and wellness. We believe that we must take care of our core, what's on the inside, mind, body and soul; the TOTALITY of the woman.
Article continues below advertisement
What do you hope to accomplish through Totality of a Woman?
Our goal is to become a global movement that is at the forefront of helping put an end to the silent suffering and STIGMA that surrounds mental health, particularly in communities of color, via through workshops, programs and community initiatives. STIGMA is the leading barrier of recovery for mental illness. We want Mental Health has become mandated to be taught in all of NYC schools, so we are working on something special for the schools as kids as young as 8 years old suffer from depression and anxiety. Ultimately, I want to open up Totality of a Woman resource and rejuvenation centers for women. We are on journey of self-love and healing!
October being National Depression Awareness Month, what tips would you give to combat and avoid depression?
I believe that each of us should have a personal self-care regimen to help deal with the mental stress so many of us suffer from daily. A self-care regimen may look different for each person, but can include things like: meditation, yoga, fitness, therapy, nutrition, etc. All of these things are good for the body, but essentially even better for your MIND!
The Self-Care is a LIFEstyle: Food, Fitness & Faith event will take place Sunday, October 21, 2018 from noon – 4 pm at Milk River Restaurant and Lounge in Brooklyn, NY. For tickets, please visit toawfoodfitnessandfaithseries.eventbrite.com.
To keep up with Mara the Hip-Hop Socialite, be sure to follow her on Twitter @hiphopsocialite and Instagram @thehiphopsocialite.